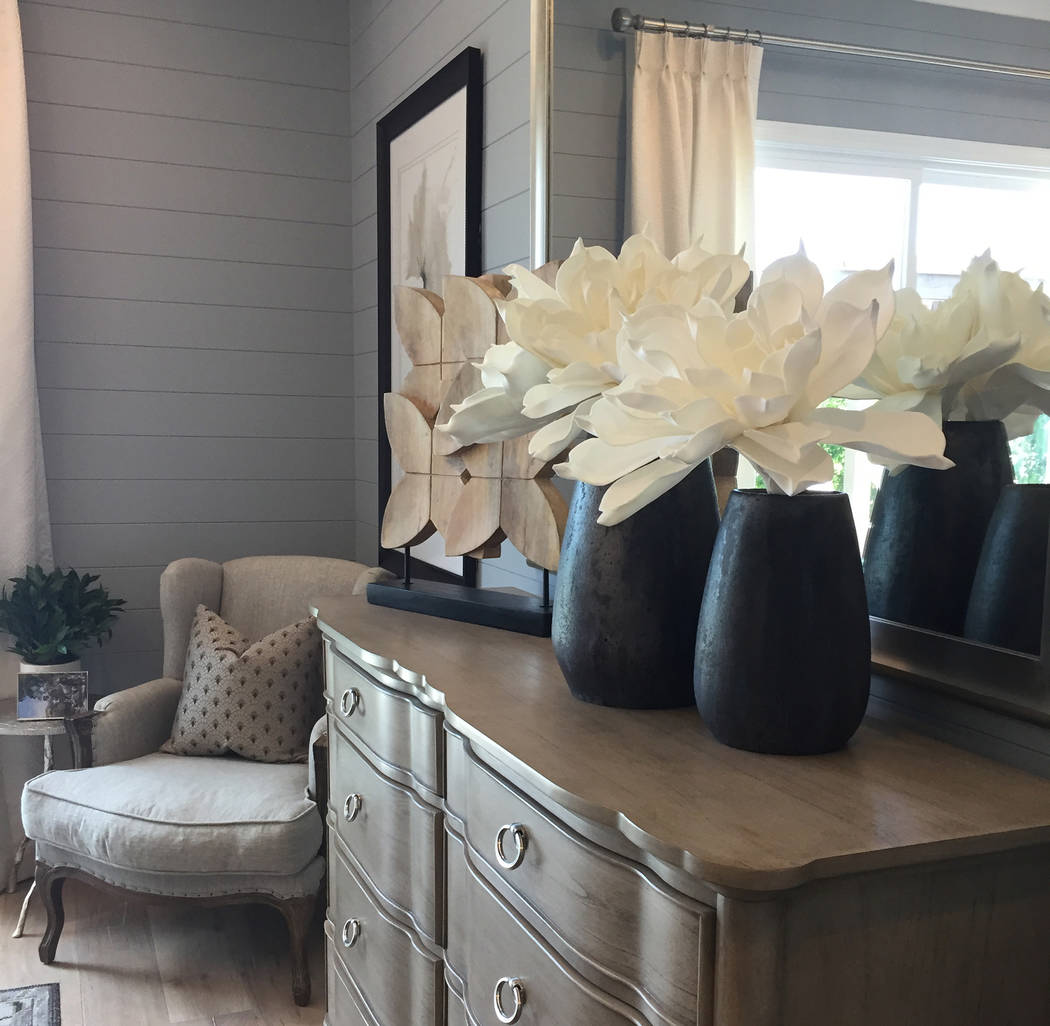 If you're one of the many home decor enthusiasts who enjoy watching Chip and Joanna Gaines on HGTV's "Fixer Upper," you've probably heard the term "shiplap" numerous times. This old-school building material is enjoying an extended moment in the spotlight due to its affordability, versatility and durability — and exposure on such a popular television channel.
According to a variety of online sources, shiplap is a type of wooden board often used to construct barns, sheds and other rustic-looking buildings.
"Shiplap has been around for a long time in areas with harsher climates because of the way it protects against the weather, said Marcel Roth of Recharmed in Oakland, California. "It was originally used mainly as an exterior siding for homes, sheds and barns, and many older homes in Texas were built using it, which has led to its popularity with the Waco, Texas, area highlighted on 'Fixer Upper.'
"People love shiplap because it adds so much character to a room, creates a handcrafted feel within a home and also because of its added durability over traditional drywall."
However, some designers believe that the popularity of HGTV's programming has led to some misconceptions about this material. Shiplap is not just plain wooden boards nailed on a wall, as some of the programs might lead you to believe. Shiplap is often found in old houses on the exterior of the framing, just beneath the siding.
Today's homes are framed, then plywood sheathing is installed to tighten the frame and help make everything smooth prior to siding installation and interior wall coverings. Before plywood was so readily used for this purpose, 1-by-6-inch or 1-by-8-inch boards were sometimes installed on a diagonal or horizontally as both sheathing and subfloor. While these boards are often salvaged and reused in creative design, they are not real shiplap.
Traditional shiplap is the original flat profile with a rabbet (groove) cut into the edges of the top and bottom of each piece of wood, allowing them to fit snugly together and form a close-fitting seal. The rabbets allow the boards to self-space and keep water from getting behind their perfect fit.
Shiplap is mostly found in siding designs because of the need for consistent spacing and water tightness, but it can also be found in other places. Once installed, it can be difficult to tell it apart from regular sheathing boards, but it is different.
According to interior designer Rebecca Orlov of Orlov Design Co. in Las Vegas, "Shiplap and wood-paneled walls have evolved over the last few years to a more modern architectural status. I love the new treatments, color selections and style integration."
She noted that wood paneling is a mix of any preferred wood with straight edges that come together.
"Both options are a creative and style addition to a room," Orlov explained. "Benefits include dimension, depth and interest to a space. The clean lines (where the pieces groove together) offer a pattern repeat, a design guide I love to follow when conceiving an interior for a client.
"Shiplap and wood paneling provide a real 'craftsman-like' element, making a space feel more engaging and thoughtful."
There are quite a few benefits to using shiplap over drywall (also known as sheetrock).
"For one, shiplap is made of solid wood that is overlapped and forms a tight seal, so if there's ever a flood or if it comes in contact with water, it can easily dry out in addition to preventing the water from seeping through the boards," Roth said. "This is unlike drywall, where even a little water can soak up the boards and be damaging."
Another benefit is how strong shiplap is compared to drywall.
"Even if it gets knocked around or if there are kids playing and a ball hits the wall, there won't be any damage," Roth said, adding that, as a child, his antics contributed to a fair share of accidentally making holes in drywall.
Roth also notes that shiplap gives users many options due to the way it's installed — horizontally or vertically.
Shiplap has become a popular choice for interior finishes thanks to its rustic charm and subtle texture. It adds character to any area and, whether you choose to use real shiplap in an interior project or fake the look by applying boards to your drywall, it can be a rewarding project.
"While shiplap may have originated with a 'barn' or farmhouse vibe, it can actually be used anywhere and with almost any design when styled smartly," Orlov said. "I definitely don't rule it out inside of any design style, because I believe it can work in various ways.
"Because shiplap-style is handcrafted and textured," she continued, "it adds warmth to what might be a more modern interior. Likewise, it can make a more rustic space feel styled and contemporary with its super clean lines, white backdrop and dimensional appeal. A win-win for everyone."
Although shiplap can be incorporated into many design styles, Roth said that it goes well with a "beach house/cottage, Cape Cod-style home, a farmhouse, or when you want to add a little rustic charm to any room."
He also said that it can be incorporated into a contemporary setting if it's painted white and kept clean. "I've seen it in kitchens paired with marble countertops, and it looked great."
Shiplap paneling can add instant age, texture, rusticity and a focal point to any room in a home. It is affordable and easy to install yourself with just a few basic tools: a saw, level, stud finder, and hammer and nails.
Orlov said there has definitely been an increase in wood treatments stemming from HGTV's exposure. "In fact, new companies such as Stikwood and Timberwalls have launched in the last two years to make it even easier to apply the shiplap look by offering 'stick and peel' reclaimed wood panels in a variety of finishes," she said.
Roth thinks that shiplap installation is a project that shouldn't frighten novices. "A pro does not necessarily have to install it," he said. "It's fairly easy to do and something that any handyman can do himself. It's easier to install than drywall and is also really affordable as it's often made with pine, which is an inexpensive wood."
"Popular wood options to consider for interior shiplap or wood paneling in our desert environment include pine, poplar or even down to one-quarter (inch) plywood, depending on your budget," Orlov said. "And, when primed correctly, these woods can absorb paint smoothly and effectively."
Orlov notes that many people in Southern Nevada are enjoying shiplap-style walls in their bedrooms and family rooms. In lieu of paint or wallpaper, residents are turning to wood treatments to add style and depth to their interiors.
"One wood trend that I have seen in Nevada this year is to add wood treatments to a ceiling and keep the walls of the interior white and clean," she said. "This actually can make a space appear larger as the lines provide a seamless and styled design moment."
Another reason for shiplap's popularity is that its upkeep and maintenance is simpler than many other design elements.
"Depending on what type of paint you use on it, it can be as simple as wiping it down with a sponge or cleaning rag," said Roth, noting that he is wary of household cleaning supplies with strong chemicals, which might harm the wood.
Experts at Lowes advise the purchase and usage of square black masonry nails to get the look of antique cut nails if you are looking for a more accurately historical shiplap appearance. The Lowe's website also mentions that construction adhesive can be used if you are installing shiplap (traditional or man-made) on ceilings or over other surfaces in good condition.
You just need to finish-nail in place to hold the pieces while the adhesive dries. Options depend on your skill level and style preference.
"I believe people are loving shiplap-style as wall treatment because it is so versatile. You can accentuate just a single architectural feature, like a ceiling, or add it to every wall in a room to unify the space," Orlov said. "You can evolve your interior's color palette by painting your wood a pretty white, gray, pewter or deep navy."
Using shiplap
Here are a few extra mini-tips from Orlov Design Co.:
1) Consider your baseboards, since you don't want your wood to be so thick that it protrudes beyond them.
2) Don't forget to treat and paint the edges of each board before you apply it to the wall or ceiling.
For more design inspiration, visit Instagram.com/recharmed and Orlovdesignco.com.