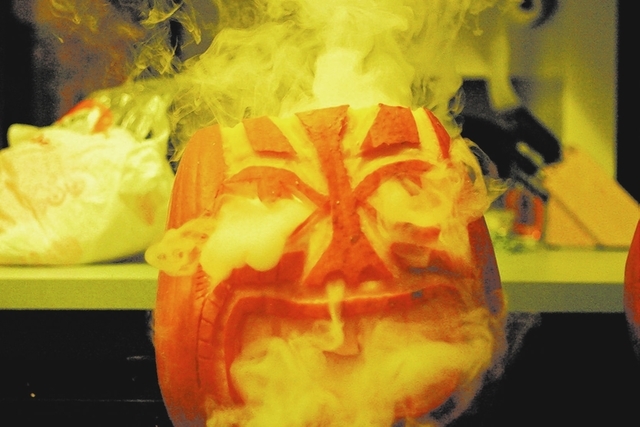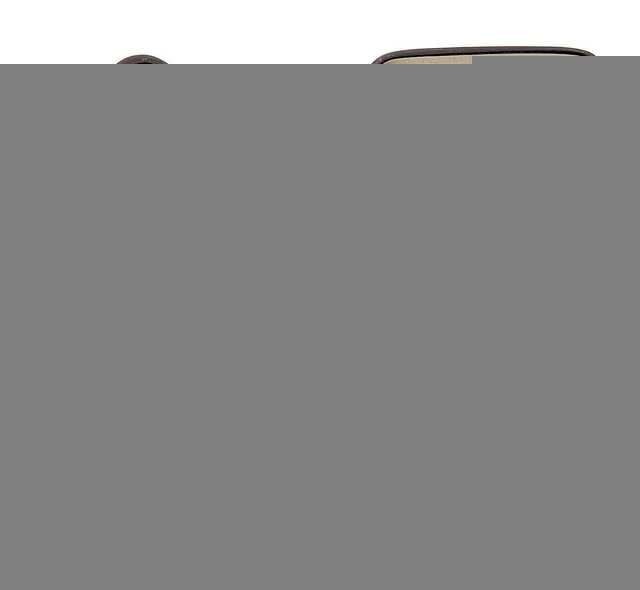 We're just days into October, but it's not too early to begin preparing for this month's spirited celebrations.
There are plenty of ways to haunt your house for the holiday. Some are designed to get you in the mood for the entire month, and some are geared for special celebrations.
"Spooky &Bright: 101 Halloween Ideas," a new book from the editors of Country Living, is filled with ghoulishly delightful tips presented in an easy-to-follow format. The book is divided into three sections to help you decorate your home, create jack-o'-lanterns to die for and wicked treats — naturally — for celebrants of all ages.
Many of the decorating tips reflect a dark sense of humor, and templates and how-to instructions are included for several projects.
According to the introduction, the book features "DIY projects so easy it's scary." Among the ideas are a wreath made from rubber eyeballs, casting an eerie glow in your home by putting green light bulbs in your lamps, and using a piece of frosted window film to make a ghost and then applying it to a mirror.
Another suggestion is to make long-lasting jack-o'-lanterns in a hurry by replacing pumpkins with orange tissue-paper balls and gluing on eyes, noses and mouths made of black construction paper.
Additionally, there are a variety of carve and no-carve ideas to transform ordinary pumpkins into spooky and seasonal works of art. These include stacking two pumpkins and using a template of a skeleton to make it look as if arms are reaching up from the grave; and painting a pumpkin white or pale gray and using stick-on letters to spell out a few lines from Edgar Allan Poe's classic poem "The Raven."
Sabrina Soto, Target's home style expert, said no room in the house should be exempt from getting into the holiday spirit. In the bathroom, for example, she said to switch out traditional soap dishes with seasonal themed accents such as a tray featuring skulls or ravens.
To greet guests when hosting a party, Soto said to "dim the lights and bring out the lanterns. Line the pathway to your house with Halloween spirit to put guests in the mood before they reach your door."
You can transform your entry way with the addition of dry ice, according to the folks at Penguin Dry Ice. Set the mood by placing bowls filled with warm water and dish soap along your walkway, on your front porch or throughout your yard. Right before guests (or trick or treaters) arrive, use tongs to add small pieces of dry ice to the bowls to create a fog bubble effect.
You also can add smoke to your jack-o'-lantern by putting a small bowl of warm water inside the carved pumpkin and then adding a piece of dry ice. To make the look spookier, you can add food coloring to the water and the smoke will turn that color.
When entertaining, Soto said a good to place to start is creating an eye-catching centerpiece for your dining table or buffet with sparkling pumpkins or serving treats in eerie bowls.
"Try placing place cards in front of each offering with a fun tag line like 'eyeballs' in front of a bowl of grapes," she said.
She also likes to mix specialty cocktails in a ghoulish-themed martini shaker.
To make your drinks a bit spookier, add small chunks of dry ice to your punch bowl. It will create an overflowing fog. However, remember that dry ice should never be ingested and special care is needed when handling it, according to Penguin Dry Ice experts.
In "Spooky &Bright," holiday treats are adorned with Halloween symbols such as witches, ghosts, black cats, bats and spiders.
You can create edible spiderwebs by melting white chocolate chips and then using a resealable plastic bag with a corner snipped off to draw the webs on a piece of parchment paper. When cool, the spiderwebs will peel off the paper and can be placed on top of cupcakes or used to decorate a cake. Put them atop chocolate frosting to make the spiderwebs stand out.
Another easy treat to make and decorate are brownies. Just lay a piece of lace over the brownies and dust with confectioners' sugar.