Stage your house for a quicker sale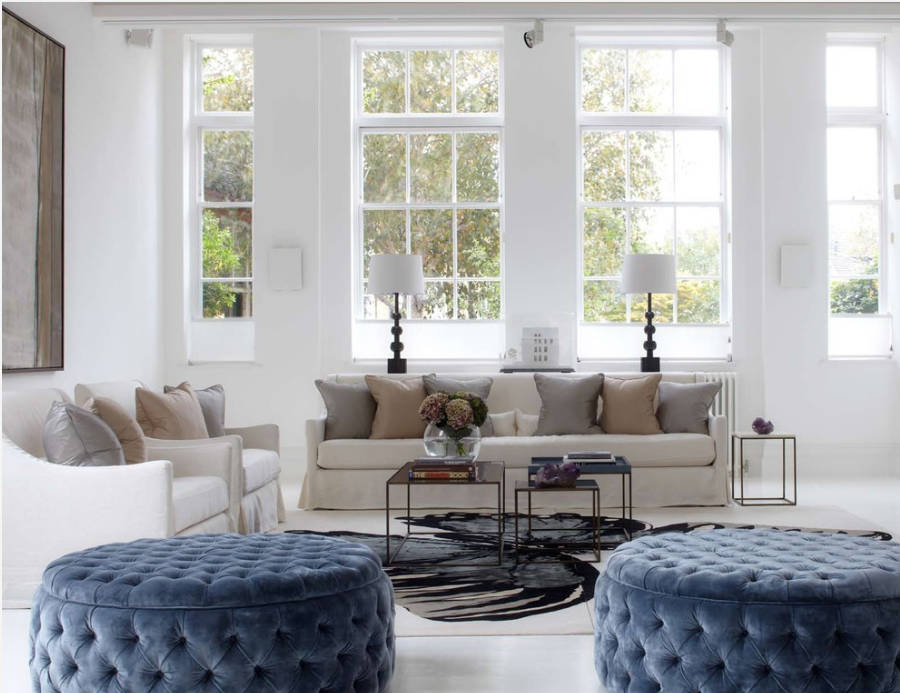 "The reward of a thing well done is to have done it." — Ralph Waldo Emerson (1803-1882) American essayist, lecturer, philosopher, poet, "New England Reformers," 1844
As many of you know, the real estate market in Las Vegas is on an amazing roll. I remember back in 2008 when the market actually crashed, and the prediction was that it would take 10 years for it to come back the way it was.
Well, guess what? Ten years later it has almost come full circle. And the construction market is booming.
Whatever street or highway you travel here in town, there is construction going on — homes, apartments, condos and businesses. And I'm sure most will agree that, with the Raiders and Knights here in Las Vegas, it will just keep going with an increase in demand and price.
But there are tons of existing homes on the market now or that will go on the market soon.
So, lots of challenges. And Ralph Waldo was correct!
If you are a homeowner, there are a few things that I would do. As a designer and home stager, I have learned through several real estate agents that when a house has been staged, it sells quicker. I can certainly verify that by the ones I have done.
Now, the fact that our market is hot right now may change that a little, but not totally.
When people look for a home, the last thing they wish to see inside or out is all of the personal items of the owner. Rather, when they see the house, they can envision themselves and their personal things in it. Viewing other people's things is not the answer.
And, in reality, if you are putting your home on the market, the minute you sign a real estate contract, it's not yours anymore. It's open to the public for viewing. And agents want to post pictures of the house, so it needs to be in great shape, clean and appealing.
I want to give you a few tips if you are putting your home on the market.
You will be moving. Therefore, it's a big plus to start packing up things. This will help clear your home and make it more attractive to a potential buyer.
All of us have tons of stuff on our kitchen counters. Please, try to put them away or pack them up. Food, of course, can openers, coffee makers or any other small appliance that you use occasionally.
I also see a lot of personal stuff in kitchens when I go to stage a home; don't leave any mail, money or old newspapers, magazines, etc., out in the kitchen. Make sure it's amazingly clean, and pretend it's something you might see in a show house.
Remove personal photos, cards or anything that says "family" off of your refrigerator. Don't leave dishcloths out and, if you want to leave a dish towel, make sure it's new or very clean.
Bathrooms are the same. Remove all of your daily ritual things — nobody wants to see them. Clean counters and clean towels. Make sure sink, tub and commode are spotless and, if you have a bath rug, make sure it's clean, too.
OK, so now, let's talk about the main parts of the house: living rooms, family rooms and bedrooms.
Your seating areas in dens or living rooms should be inviting not offensive. A potential buyer needs to see if their furniture would look good in the space.
So remove all personal stuff: no photos, toys or shuffled magazines or games. It should look inviting, clean and a place a buyer would like to live. Make sure your rooms would welcome a visitor.
It may be necessary to remove a piece or two of furniture. It depends on how big the space is and how much furniture you have in it.
Bedrooms are critical to many buyers. This is a good reason to pack up your personal photos, collections, jewelry or anything very personal. Potential buyers want to see how they could arrange the furniture and if the room is big enough for a couple or a child or for guests. So each bedroom takes on a different appeal. Just be sure the rooms are clean. If a bedroom is crowded because of seating, extra chests or cabinets, take them out.
This space is a good one to spend a little money on. Buying a new bedspread, pillow covers or new bath towels would be a good investment.
These are basics to getting a house staged to sell. Uncluttered. Clean. Appealing. Even if you don't use a housekeeper or cleaner, this might be a time to invest and have someone come for a thorough cleaning. Be sure the windows are spotless and that curtains or linens are clean, also.
As I said, staging is sometimes a misconceived subject. But just keep in mind that if you want to sell your home, it has to appeal to a buyer. Do everything you can to make that happen.
Carolyn Muse Grant is a design consultant and creator of beautiful spaces. Questions can be sent to her at creativemuse@cox.net.