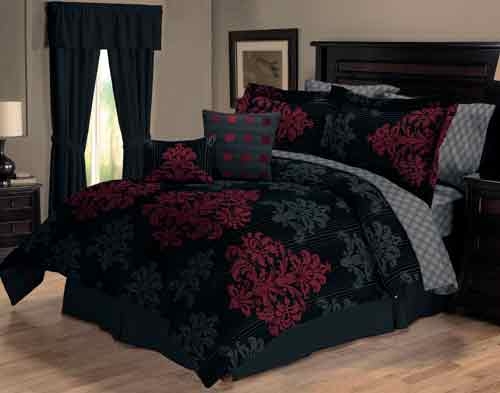 Winter is the season of white, and I'm not referring to the snow blanketing the nearby mountains. It is the season for blankets - and towels, sheets, pillows and other linens. It is white sale season.
According to Carie Doll, executive vice president and chief merchant for Anna's Linens, January's traditional white sales herald a transitional time of year.
"After the holidays, as people put their homes back to their everyday looks, it's time for that entry into spring," she said.
Not only do the sales coincide with people's natural instincts or New Year's resolutions to organize, it is a time to consider home items you don't often think about.
"We change the sheets all the time, but don't think about the mattress pad. Are the bed pillows flat? Is the elastic on your sheets not stretching or are your sheets pilling and rough?" she asked.
Additionally, spring colors, which are brighter and lighter than winter colors, are introduced toward the beginning of the year, she said.
Other linens and home goods to consider replacing include bath and kitchen towels, pillows, shower curtains and liners, bath rugs, pot holders and oven mitts, tablecloths and fabric napkins.
Doll said to look for obvious signs of wear such as faded colors, stains, torn or pulled seams or edges and peeling latex on the back side of rugs.
Once you've decided to replace an item, Doll said there are many things to consider when making your selections.
Looking at bed sheets, for example, Doll said you have to consider the type of material, thread counts, pocket depth and where the elastic is placed on fitted sheets.
"The first thing you need to do is determine the feel of the sheet you like to sleep on," she said.
A high-luster sateen sheet will feel soft, while percale offers a more crisp feel. There also are different types of cotton, including Egyptian and pima.
"Pima is the highest level of quality," Doll said noting the material is very strong.
Thread count refers to the number of threads per square inch and typically ranges between 200 and 600. As a general rule, the higher the thread count, the stronger and more durable the sheet, she said.
"But if you're shopping on a budget, then a 200-300 thread count sheet set is a perfect thread count for you. Make sure you are buying what feels good to you. Recognize that all cotton will get softer and softer with each washing, but it will wrinkle. Some people prefer some polyester (content in the sheets) to avoid wrinkles," she said.
And, unless you have a mattress with a pillow top that measures about 15 inches deep, you do not need a fitted sheet with deep pockets, Doll said.
"The overwhelming majority are under that profile," she said. "Most standard sheets should fit."
Instead of worrying about the depth of the pockets, Doll said it is better to look at where the elastic is on fitted sheets. Some only have elastic on the corners while others have it all the way around. The latter ensures the best fit.
The cotton used in sheets also is used to make towels, which are rated by weight, not by thread count.
"Cotton is both durable and absorbent. If you're unsure of what type to invest in, go for 100 percent standard cotton. For a higher grade of cotton bath towels, try Egyptian or pima cotton. These are more durable and absorbent than standard cotton," Doll said.
Other factors to consider are the size of the loop and amount of twist in the yarn used to make the towel. She said lower twists make the towel softer and dry more quickly.
Doll said to avoid using bleach when washing your towels to help make them last longer. Fabric softeners also should be avoided "as they are made of silicone chemicals that coat the cotton fibers, making them water repellent rather than absorbent."
Technology is a prime consideration when selecting a mattress pad. Although all will protect the mattress, the pads offer other features such as being waterproof, adding extra cushioning or heating. Just be sure the skirting, the elasticized part that fits around the mattress, is deep enough to stay tightly fitted.
One feature that can be found in both mattress pads and pillows is anti-microbial properties, which are especially beneficial for those with allergies, Doll said.
As with sheets, the type of pillow to purchase depends on personal preferences and the position you sleep in. It can be soft, medium firm or very firm. In all cases, those that are poly filled are washable.
"Side sleepers require a firm pillow that offers extra support to align the head, neck and spine. Back sleepers need medium support to align the spine. Stomach sleepers require less support and a softer pillow," she said.
People who have a problem with snoring might consider a contour memory foam pillow, made of visco-elastic memory foam like that used in memory foam mattresses.
It also is important to look at the seam. Doll said a pillow with a corded or braided seam will create a tighter edge, contributing to a longer life of a pillow.
And as far as blankets go, down and down alternative comforters are the best for cold winter nights.
"Down is nature's finest insulator; it traps in your body heat and creates a warmth pocket which keeps you comfortable and cozy. The more down in your comforter the heavier the weight. The heavier the weight, the more warmth you'll retain," Doll said.