November 18, 2010 - 12:00 am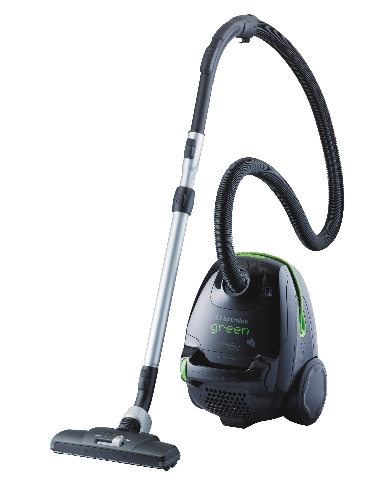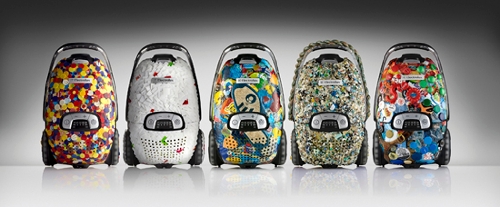 Most of us can clearly envision how a tornado picked up Dorothy's house along with fences, chicken coops, cows and her mean, dog-hating neighbor in "The Wizard of Oz." Using that same principle, today's modern vacuums are employing whirlwind technology to make your house cleaner.
According to Allison Duy, manager of consumer insight for Eureka, the company's whirlwind cyclonic technology allows the vacuum to maintain suction power longer enabling it to pick up more dirt particles.
The whirlwind technology is a key component of Eureka's new AirSpeed and Pet Pal vacuums.
"It actually separates hair from the fine dust that clogs the filter," Duy said.
While moving the air directly from the floor through the dust catcher, the whirlwind separates large debris and fine dust and allergens, which are then captured in a HEPA filter. As a result, this removes more dirt from the surface and helps maintain a vacuum's filter so it doesn't have to be cleaned out or replaced as often, she said.
Additionally, the large dust catcher opens from the bottom, helping keep the dust and allergens away from whoever is using the vacuum. And it's not as messy, Duy said.
Duy said Eureka designed the Pet Pal using insight from consumer research. "Pet hair is a big frustration and pain point. People do all types of things because their current vacuums don't work for them."
The Pet Pal has two special features designed exclusively to deal with problematic pet hair: the Power Paw and Hair Raiser for Pets.
The Power Paw, a small attachment for the hose, uses small plastic notches and a rubber strip to pick up hair from upholstery, curtains and lamp shades without damaging them.
The Hair Raiser for Pets, a hand-held tool that looks like a lint brush, can be used in hard-to-reach places and then cleans itself when inserted into its holster that is attached to the vacuum.
"The Hair Raiser for Pets tool was designed to get hair off of so many surfaces – upholstery or clothes. It grabs at the hair and since it's part of the vacuum, you put it in and out of its holster, you don't have to touch the hair."
Although these features were designed with the pet owner in mind, Duy said they work great in all situations and on human hair as well.
Also using whirlwind technology is Hoover's new WindTunnel Air vacuum. The bagless upright unit has a multicyclonic filtration system, which cleans the air as it moves through the filter. In addition to ensuring necessary suction, the patented technology removes embedded dirt and minimizes blowback or scatter on the carpet, according to a company spokesperson.
Not only are vacuums helping make the insides of our homes a better place to be, they are good for the environment, too. Electrolux has created five green vacuum cleaners that are made out of plastic waste taken out of the ocean. Each of the vacuums represents the ocean where the plastic came from and embody the plastic paradox: Oceans are full of plastic waste, yet on land there is a shortage of recycled plastic for producing sustainable units.
"Our intention is to bring awareness to the situation and the need for better plastic karma. So far, over 60 million people have been reached and we are continuing the initiative following the great response," said Cecilia Nord, vice president, floor care sustainability and environmental affairs.
Nord said they hope to auction off the ocean-plastic vacuums with the intention of using those funds to find ways to eliminate greater amounts of plastics from the sea, making their reclaimed plastic units more viable for mass production.
In the meantime, Electrolux offers a line of green canister vacuums, including two models, the Electrolux Ergospace Green and the Electrolux UltraSilencer Green, which are made of 50 percent or more post-consumer recycled plastic.
But getting more dirt out of our homes and helping the environment is only part of the modern vacuum story. Today's vacuums can also help our health and reduce allergy irritants with the help of filters that have been treated with an antimicrobial substance, much like the type found in hand sanitizers.
Sarah Haberer, marketing manager for Filtrete, said her company offers a range of antimicrobial vacuum bags and filters that capture nearly 95 percent of dust, pet dander, allergens, mold and bacteria. The products are designed to fit most of the popular brands of vacuums.
"Now consumers have an option to fight odor-causing bacteria while vacuuming with the new Filtrete line of antimicrobial accessories," she said.
Arm & Hammer also offers a line of vacuum filters and bags that help reduce the amount of allergens in a home. Its HEPA filters keep as much as 99.97 percent of small particles like dust, pollen and pet dander from circulating in the air.