Summer decluttering can reveal hidden treasures — or not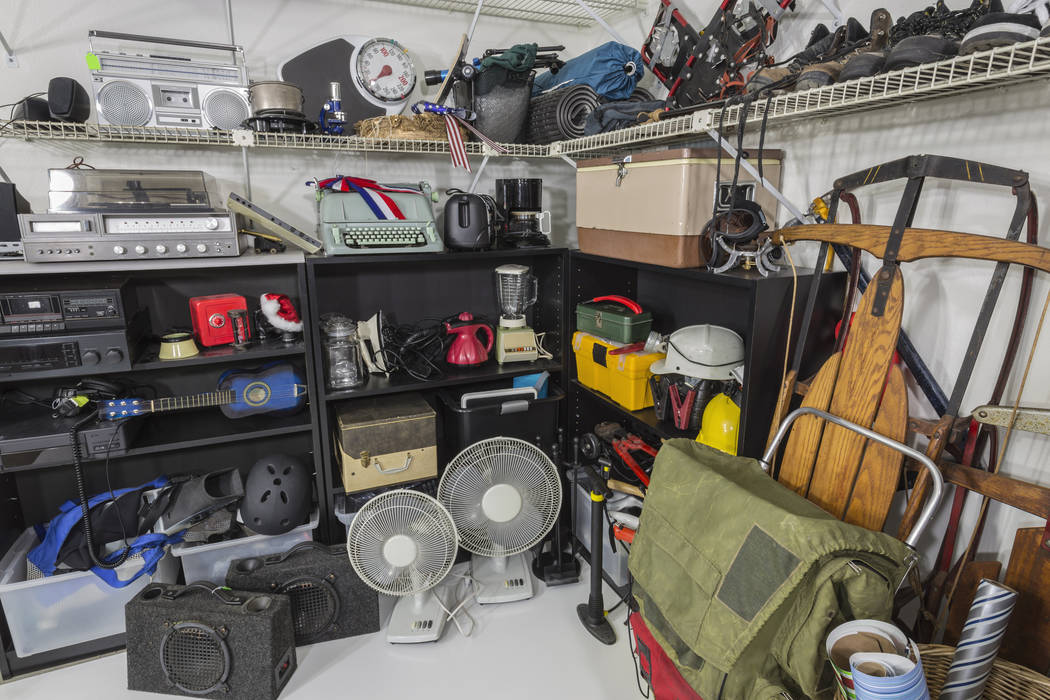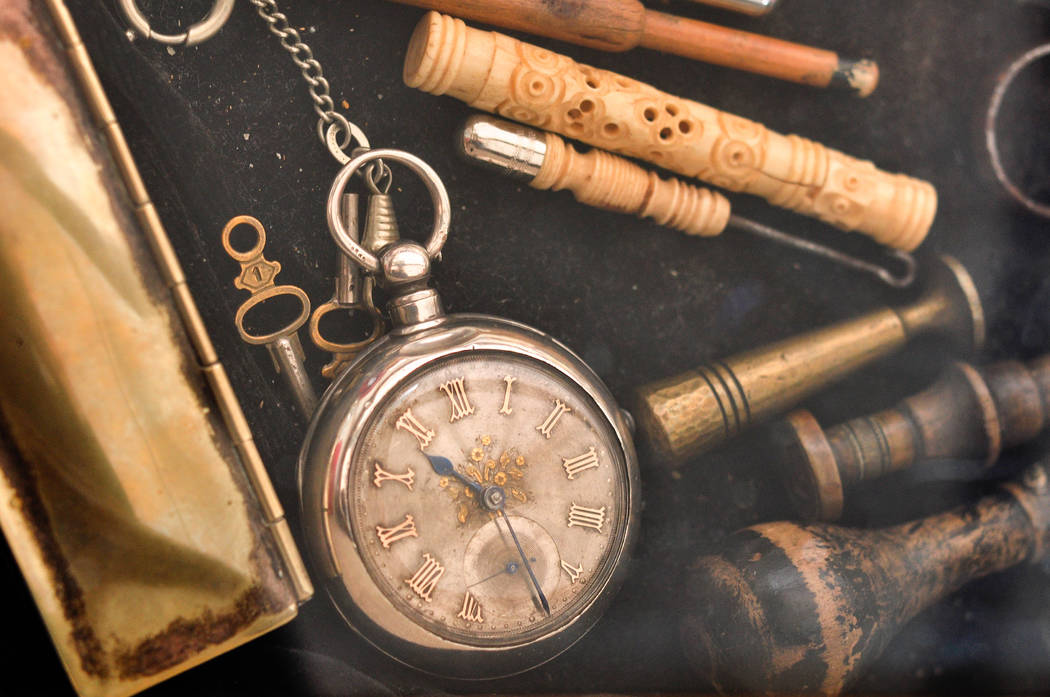 After spring cleaning, some households will venture into summer decluttering. It's one thing to polish and dust a home, but recognizing that you're cleaning something you really don't need or want that's taking up valuable space brings on a new level of cleaning.
It can be an emotional and physical purge, subject matter that has added to the American television canon with shows like "Hoarders" and plenty of news segments centered on the topic of over-consumption and emotional ties to the many things that have long outlived their useful purpose in our lives.
If you're one of those people who are mentally done with that garbage room or overstuffed section of the garage and are ready to make some hard decisions, you might also want to be careful as you sift through that "junk." Some of the items might actually be treasures. Figuring out if something indeed has significant value isn't for amateurs, but you can do some quick legwork online to at least help you understand a little about what you have — or don't have.
"You can't assume anything. You can't make these broad, sweeping statements about the value of something," said Brian Graves, founder of Everything But The House, an online estate sale site that helps people determine the value and market demand for their unwanted items. "There are all kinds of exceptions to rules, and it's about understanding the secondary market and educating yourself."
Here are a few tips from Graves, and others, that could help you make sound decisions if you come across something with perceived value while decluttering.
Graves is often called to estate sale situations to both evaluate items and to help people decide whether they should get rid of something.
"Generally speaking, our goal is to work with families that have any volume of objects to get through," he said. "We're a platform for authenticating secondhand goods that are arbitrated by a person with a neutral position."
For Graves, one of the first questions he asks homeowners about unused items is, "If you're not using it, what's the reason you're holding on to it?"
It's not uncommon for Graves to come across clients holding on to something for sentimental reasons or guilt. For the latter, some have merely become the holders of items passed down through the family with the assumption that it has value because it has been in the family for so long.
"There's an entire psychology behind why we keep things. It's not always value; sometimes it's just guilt," he added.
But even for items that may not be antique treasures, Graves is happy to help customers understand their value. They could still fetch a far better price than anticipated.
Value is always "relative to what someone is willing to pay for it," he added, and you may often be surprised by what may have value. Someone may look at an item that was purchased at Target 15 years ago and assume it has no value. That might be accurate. "An unopened pack of Pokemon cards from 15 years ago that you bought at Target could be worth a few hundred dollars," Graves said.
Toys and clothing are easily overlooked for their value. He has found high valuations for toys from the '80s and '90s lately because there's a market of people "trying to reclaim their youth. … That Jawa from Kenner Toys is very valuable," he said.
Clothing trends also shift and bring value to garments assumed by many to be throwaways, Graves added.
And don't overlook garage items like old oil pans and old whiskey bottles thrown into boxes, some of which might be embraced by pop culture. "Those kinds of things we often assume don't have value, but some could be limited, rare or historical," Graves said.
Graves recommends that if you're decluttering, consider the age of something, first. If it was owned by an aunt who lived between the 1920s and 1990s, the chances of it possibly having value might be different from something you know has been bought in the past 10 years at a large department store. Although, as in the Pokeman cards examples, that's not always a given.
"It's almost like developing a matrix. It's not only age-driven. It's a combination of how old it is, how many were created? What's the cultural reflection of that object?" he said. "The biggest thing to impart is to have fun with it and to make it an ongoing decision. The worst thing to do is wait until you have a garage full of stuff."
Diamonds and duds
Carole Molchany knew something didn't look right. While perusing a public library garage sale in California in 2010, a box of old books had a sign that read "10 cents each" on it. Inside, she found a rolled-up piece of parchment paper that was a sketch of the back lot of the Desilu Production studio in Hollywood, which operated between 1950 and 1967 before being bought by Paramount Television. It was home to shows such as "I Love Lucy" and "Star Trek."
Molchany gladly paid the dime for the paper to see if it was of value. The art appraiser, who has been in the business since 1981 and is the founder of Molchany Antiques &Appraisals in Las Vegas, quickly learned that the document was an artist rendering.
"That's what makes it so valuable. That's better than having the blueprint," she said. Now framed in her home, the document is valued at $20,000.
Molchany, who also is a Realtor, is often called upon to evaluate items in an estate before a sale and has come across more than a few treasures.
"Always call an appraiser before you liquidate anything. Even if you're going to donate it, still have an appraiser come in," she said.
Heide Bumann, owner of Las Vegas Art Appraisers and a certified art and antiques appraiser herself, came across old Edward Curtis Native American photographs a few years ago. In this situation, the owner had no idea they were worth about $10,000. Bumann had been called to a site to evaluate something else the owner thought had significant value.
"It does happen occasionally where we go in and do some work for a client and they may have thought they had something valuable, but it wasn't or there were other valuables that I saw," she said. "Those pictures don't look familiar for people because they look like colored postcards … but it was framed and handed down in the family."
On her company website, Bumann offers an online tool that allows people to submit photos of items to help them better understand its value. She emphasizes that it's not an authentication tool. It's a tool that merely tells someone that, if indeed something is an original piece, it's value would be a certain amount.
She also does her share of explaining to people that the age of an item doesn't necessarily predicate a high value.
"That's a common misnomer. … A lot of junk was made even a hundred years ago," she said.
She advises people to check for marks on items, like pottery, go online to get some general understanding of it. And if you're checking auction sites such as eBay, always make sure you find an item's final sale price. Never rely on a current price in a live auction.