Universal design makes homes accessible and pleasing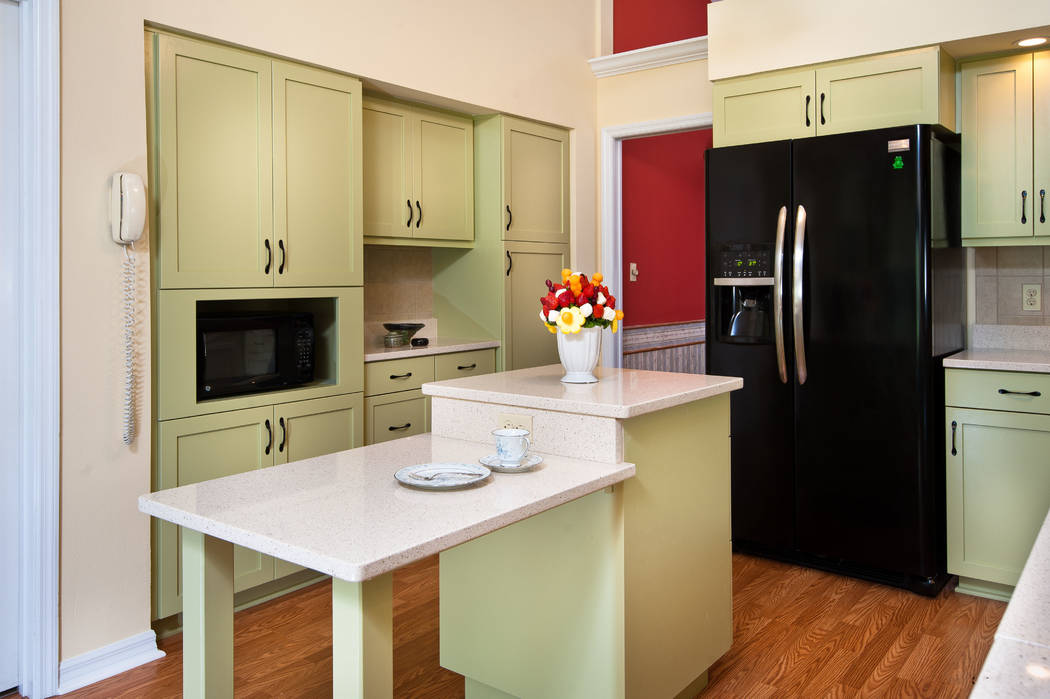 In our 40s, we've accepted the aches and pains that remind us we're no longer 25. That said, the last thing we want to think about is how our health might look in our 60s and 70s, much less what living accommodations we might need to handle our changing physical abilities.
In 2011, an AARP national survey found two-thirds of those 45 and older wanted to remain in their current home as long as possible. The older the survey participants were, the more entrenched the idea of aging in place was, eventually boosting the percentage up to 90 percent.
So, in the past decade, "universal design" for those wanting to age in place has become a hot term in interior design circles and even among homebuilders seeking to offer long-term solutions beyond simple single-story floorplans to buyers.
"The goal is to 'senior-proof' homes just as new parents 'baby-proof' homes for a newborn," said Mitchell Altman, a retired certified aging in place specialist (CAPS), a designation from the National Association of Homebuilders. "The problem is that very few people do this because they are in denial or because the seniors don't want to burden their kids and don't tell them about their issues. They have a deep sense of wanting to remain independent."
If you are one of those people who either need to make changes to your home to accommodate physical limitations or you're a 40-something willing to overcome your denial, Altman and other experts offer a few design tips to consider.
Bathrooms
Regardless of whether you are buying a new home today or looking to remodel your current residence, bathrooms and kitchens are the big hot zones for universal design. They are the places where most accidents and falls happen for seniors.
Altman said it's important to focus on steps and ledges in and out of the bath and shower. The 18-inch tall bathtub may feel like it's 6 feet tall for a senior, he said, because balance and the ability to lift the leg are not what they once were.
Opt for a barrier-free walk-in shower or walk-in tub, if possible. Inside the shower, grab bars are a necessity, too. To assure the space does not look like a hospital, Altman suggests aesthetically-pleasing bars from Invisia and Health Craft.
"They make some beautiful ones, and you'd never know they were grab bars," he added.
Grab bars should be installed by a handyman, said Linda Frasier, assistant professor of occupational therapy at Touro University. She said some bars offer convenient adhesive installations, but those are more likely to break off. A licensed contractor will anchor the bar to a stud behind the wall, which is key to safety.
Inside the shower, place the soap and shower holder up high, so you don't need to bend down when standing, Frasier added. That's good for those in their 40s and 50s to avoid back and shoulder problems later.
Add a bench in the shower and a detachable shower head, said Kelly Miller, a Las Vegas-based CAPS and interior designer who is also a physical therapist. Look at no-slip flooring options as well, she adds.
For new homebuyers, opt for a higher commode and watch bathroom layouts with regards to the placement of the commode, Miller said. Some builders place a vanity next to a toilet.
"You see people try to use the vanity as a grab bar and that usually doesn't work out well," she added.
Kitchens
For kitchens, Frasier encourages new homebuyers or remodelers to create as much space as possible and to opt for higher countertops, if possible, to prevent too much slouching over to do things.
She also recommends placing lights under top cabinets to illuminate countertops. Watch countertop colors, too. Some granite patterns make it hard for certain items to be seen for those with diminished eyesight. Opt for a neutral single color countertop, if possible. Install levered cabinet handles, not knobs, which are more difficult to grab for those with arthritis or problems grasping things.
Think of how appliances operate, too. Look at how stove and oven dials work and choose ones that have safety features where if they are accidentally knocked or not turned correctly, they will not create a health hazard.
"You want everything to be simple and very easy to use," Frasier said.
Modify the inside of cabinets, too. For ground cabinets, sliding shelves prevent the need to kneel to get items deep inside the cupboards, and there are top cabinet options with pull downs, too.
Other considerations
Beyond the bathroom and kitchen, specifically, experts advise the following general tips for the entire home.
n Doors: The larger the better. Altman recommends 36-inch doors if the area permits. Hallways should be a minimum of 36 inches wide, too, according to the NAHB's Aging In Place Remodeling Checklist.
Pay attention to how a door swings, which can pose problems for those in walkers and wheelchairs. Pocket doors, where the door slides into a wall, are a popular solution, Miller said.
Barn doors also have become stylish, allowing for doors to slide on thin tracks. In certain cases, some will opt to remove a door entirely and use a curtain instead.
n Technology, lights: Convenience items like Amazon Echo also can serve aging-in-place needs. By being able to speak a function like turning on the lights or the coffee maker or stove, those with physical limitations can reduce unneeded reaching for knobs and switches.
Other sensor products turn on a light when entering a room, and others for the hearing impaired make lights flicker when the doorbell rings. On a simpler note, replacing old flip switches with rocking light switches is also helpful.
"You can still easily hit the switch with an elbow or something else," Miller said.
n Everyday concerns: Don't overlook simple, common sense, changes as well. Do away with tripping hazards such as throw rugs and extension cords.
"We always tell people to declutter as much as possible," Frasier said.
If you're designing a new space, avoid a sunken living room. For entryways, add thresholds to easily get in and out. The NAHB Aging In Place Checklist also recommends sensor lights at the front door, no-slip floors in the foyer and to make all thresholds throughout the home flush, if possible.
Pay attention to window fixtures as well, Frasier noted. Make sure the sun can be completely blocked out to avoid glare in particular areas of the home. That glare could pose a health risk if eyesight becomes an issue.
n Financial assistance: For those with life insurance and who have experienced a health event like a heart attack or stroke, home improvement financial assistance could be sought from your insurer, said Miller, in some cases as much as $10,000.
To learn more about universal design and aging in place, visit the NAHB website's Aging In Place Checklist or aginginplace.org.