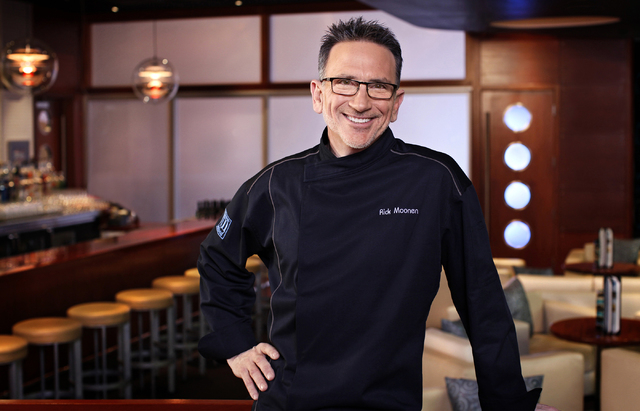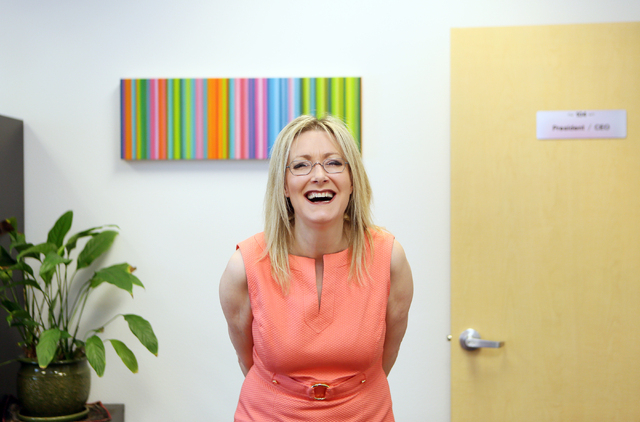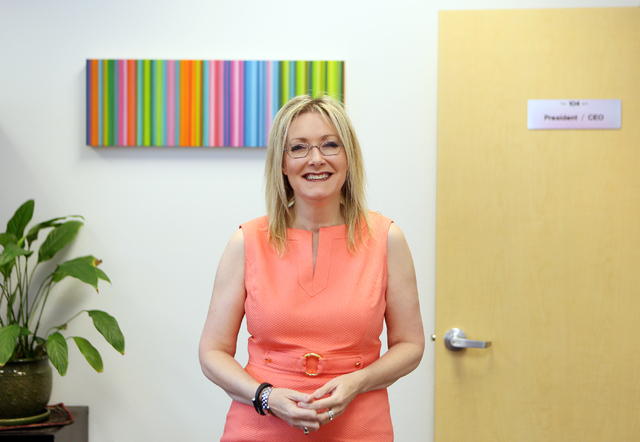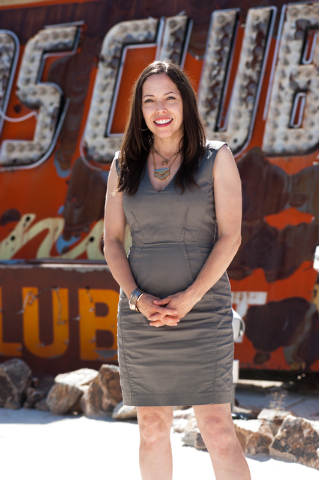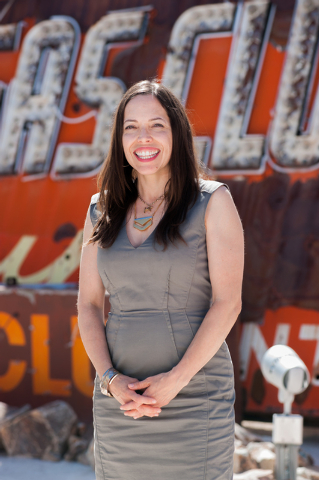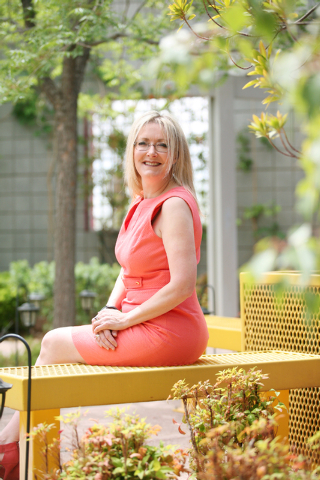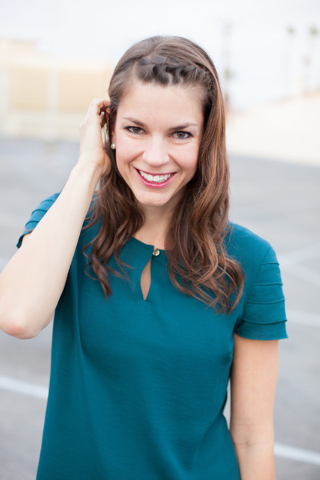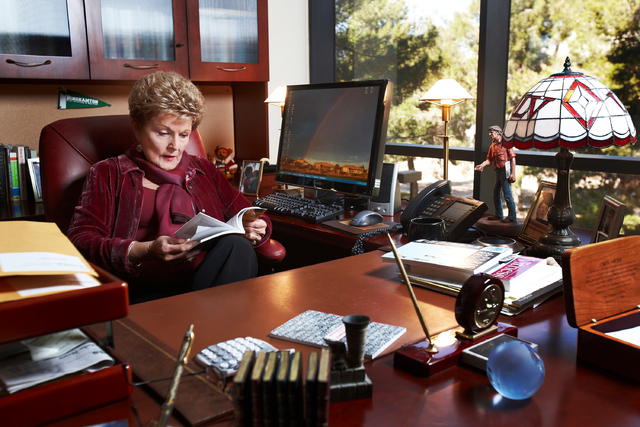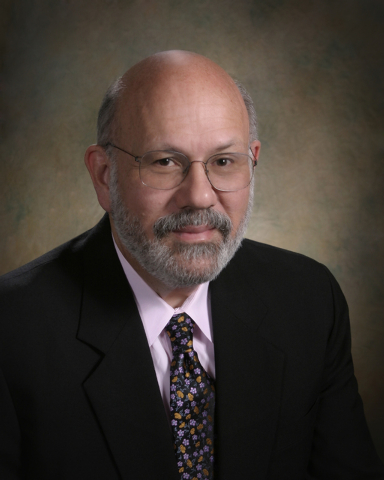 Summer jobs. Almost all of us have had them, either by necessity (to raise money for school) or preference (because having a few bucks to spend on summertime necessities is sweet).
Some jobs we probably liked, others not so much. But, in retrospect, even the worst summer job probably taught us important skills about finding a job, keeping a job, interacting with other people and even saving a few bucks for a rainy day.
And the best thing about a summer job: Because it's a short-term gig, even the bad, soul-crushing or exhausting ones at least will provide fodder for interesting stories later in life.
As Southern Nevada's teenagers and young adults hit the pavement to find, or prepare for, this year's credit-to-be on a future resume, we thought it'd be interesting to ask some notable personalities about the summer jobs they've held.
Here are their stories.
DANIELLE KELLY
Food service jobs are a popular summer job option for youths. Danielle Kelly, executive director of the Neon Museum, worked the summer after her senior year of high school at a fast-food place in St. Louis and has been trying to forget it ever since.
It was at a place that specialized in roast beef sandwiches but which also, she recalls, "had a giant salad bar."
New employees were rotated through various positions at the restaurant. So, a few days into her new job, Kelly was stationed at the fryer.
"After about two weeks, the manager, who was probably one year older than me, took me aside and said, 'Danielle, you are quite possibly the worst fry girl we've ever had," she recalls, laughing.
So, Kelly continues, "they made me the first-ever permanent salad bar girl."
Why was the fryer her Waterloo?
"The whole thing was a little intimidating," Kelly says, and "you've gotta be in sync with your cooks. But I was not, and I slowed things down. Perhaps I was a little too detail-oriented in the fry area.
"I think they were afraid I was going to be burned alongside the whole restaurant. But I had really turned lemons into lemonade, because I really loved being salad girl. I was good with people and, by the time I left, everybody was really supportive of the condition of the salad bar."
Of course, "the people on the line never spoke to me again," Kelly adds. "They were all like, 'Why don't you fire her and put us all out of our misery?' "
Kelly finished out her job and never went back, even to dine. Bad memories, sure, but "I think I was also afraid they wouldn't let me in and afraid what they were going to do to my food," she says.
But Kelly was proud she stuck it out, "no matter how much the cooks and the line and everyone else mocked me."
Even if, Kelly adds, "I still hate the smell of beets."
RICK MOONEN
"I've worked my whole life," says chef Rick Moonen of Rx Boiler Room at Mandalay Bay. "I don't know why, but I've always enjoyed connecting with people through providing some sort of service."
Moonen started helping his brother out on a paper route at age 12, and got a job working with mentally challenged adults and children that he loved. But he calls the summer of 1976 "the craziest summer."
Moonen had been accepted into the Culinary Institute of America and was scheduled to start classes that fall. But, he says, "when I was accepted, I realized that I had to come up with some money fast to pay my tuition."
So, Moonen spent the summer working three jobs. He staffed the deli counter of a restaurant in Bayside, Queens, "where they made sandwiches by the foot."
"Then I got my second job at a nursing home where I was an orderly. Then, I got a graveyard shift job at United Parcel unloading trucks. I was working three jobs around the clock for two months to raise as much as I could. I slept maybe two hours those two months."
But Moonen saved enough to cover his first two quarters at the institute. He continued working after that, too, and was able to finance his education by landing grants and by taking out student loans.
Moonen considers those years good training for his culinary career. He considers himself fortunate to have worked "for people of integrity and people who were very anal-retentive and determined, the same way I am today.
"I'm extremely meticulous about my environment and the way people are treated and how we take care of our guests. It set me off in the right direction."
FLO ROGERS
The summer job experience isn't limited to youths in the United States. Flo Rogers, president and CEO of Nevada Public Radio, spent one memorable summer working at a tourist attraction on England's Isle of Wight.
Rogers was born and raised on the Isle of Wight where, the summer she was about 16, she landed a job at the water mill at Yafford, a small town on the island.
"At that time it had become a tourist attraction," Rogers says. "It was a farm park, and there was a trout stream where you could see the trout, and they had guinea fowl and birds and a petting zoo."
Also, seals.
"My favorite part was that I got to feed the seals they kept," Rogers says.
"But the even better part of it was that in the afternoon I would be assigned to the little ticket booth that was along the dusty lane before you got to the water mill, the farm park, the seals and the trout," she says. "On Saturdays, I would sit in the ticket booth and, to pass time, I listened to the radio.
"On Saturday afternoon on BBC Radio One, they had the top 40 American chart countdown. This was 1980 or something, so imagine what was in the top 40 on the American chart countdown in 1980. That was a great listening experience. I was getting paid to listen to the radio."
Rogers held that job for one summer, and her resume of subsequent part-time and summer jobs includes working at a manor house and pulling pints in a pub. But, at those early jobs, there was "a great feeling of independence and of having a job to go to and having an actual paycheck. It was a wonderful experience."
MITCHELL FORMAN
Dr. Mitchell Forman, dean of Touro University Nevada College of Osteopathic Medicine, held several diverse jobs during his high school and college days.
As a teenager, he manned the concession stand of a roller rink in Brooklyn, N.Y.
"The first things I saw were all of these frankfurters and hamburgers and, oh, I was in seventh heaven until about the second or third time I worked there," he recalls. "I had my limit. They were coming out of my ears. It taught me the lesson that too much is not good."
One Christmas, he sorted mail at a post office branch.
"My title was 'Kymichmoforeman.' That's Kentucky and Michigan and Missouri. Those were my three states," says Forman, who eventually was promoted to sorting mail for every state.
"The thing I remember most is, you never got to the bottom of the pile," he says. "There was always more than you could sort."
But for two summers during college, the employment gods smiled upon Forman when he landed jobs as a camp counselor.
The first year, he was in southwestern Maine. "It was a great job," Forman says. "It was the first time, actually, I ever was out of Brooklyn in my life and out in the country in this beautiful area. It was a great summer."
The following summer, it was in Massachusetts, at a camp in the Berkshire mountains.
"It was phenomenal," Forman says. "I got to go to festivals, and you're outdoors all the time and it was wonderful."
In retrospect, Forman says, all of those jobs — even the not-fun ones — gave him experiences that helped him as an adult and in his medical career.
"In all of those jobs you'd interact with people," he says. "I was always a people person, and I loved interacting with people on multiple, different levels."
Now, Forman says, "I interact with people on every level, from colleagues to students to patients. I think my upbringing and early job experience led me to this."
LINDSEY LEAVITT
Lindsey Leavitt owns a resume of part-time and summer jobs that includes YMCA camp counselor, file clerk, preschool teacher and Gap saleswoman.
But, she admits, "I sucked at almost every job I had before I taught school."
These days, Leavitt's job is writing best-selling young-adult novels. and she's very good at it. Her latest, "The Chapel Wars" (Bloomsbury USA Children's) was released two weeks ago, and Leavitt is scheduled to do a book signing at 4 p.m. Saturday at Barnes &Noble, 2101 N. Rainbow Blvd.
But Leavitt's most memorable summer job came the summer after her freshman year of college, when a friend of her parents gave her a job as a physical therapy technician at his physical therapy practice.
In an email from the road during a book tour, Leavitt recalls that, after a week of training on an ultrasound machine and learning massage skills, "I was sent into pastel-painted rooms to work on patients who were usually in a lot of pain. But hey, I was helping, and how many people can say that about their job?"
It turned out, Leavitt continues, that "the new girl got the patients no one else wanted," among them, "the poor patients who hadn't showered or shaved or practiced any sort of hygiene in years."
At $6.50 an hour, it was "not enough cash to cover some of the regions I had to heal," she writes. "I would close my eyes, stick my fingers into a nest of back hair, and hope I could claw myself out before lunch. I got hit on or yelled at by seminaked elderly men. So yeah. I was not cut out for the medical field."
Leavitt lasted five weeks at the job and then, she recalls, "got my lifeguard certification stat."
On the upside, the man who hired Leavitt now is her father-in-law and, Leavitt writes, "the best physical therapist in town."
CAROL HARTER
Carol Harter, former UNLV president and recently retired head of the Black Mountain Institute, held several part-time and summer jobs early in her career.
And, Harter says with a laugh, "every one of them was awful."
There was the job flipping burgers at Jones Beach (Harter was born in Brooklyn). And the one waitressing at a Howard Johnson's "where the manager made you stand at attention when not waiting on somebody with the tray under your arm at all times. That was awful."
And there was the gig at Mobil Oil in Manhattan, when Harter's father got her a job in the company's typing pool the summer after she graduated from high school.
"It was a gymnasium-sized pool with probably a hundred typists," Harter recalls, headed by a woman who "was up in front, like nuns in Catholic school when I was young, watching everything I did. At that time, they had regular typewriters and the carbon copies and they all had to be perfect. If a single word was not perfect because you hadn't hit the stroke hard enough or had Wite-Out, she made you do it all over again."
College, better jobs and better ways to spend summers followed. But Harter figures that she did take a few lessons away from her varied summer job experiences. Flexibility, for instance.
"If you can flip hamburgers and type incredibly long papers, you're pretty flexible," she says with a laugh.
TOM AXTELL
Tom Axtell always was an industrious kid. But his adolescent lawn-mowing business showed that he had solid managerial chops as well.
Axtell, general manager of Vegas PBS, aka KLVX-TV, Channel 10, was about 15 when he printed some fliers and put them in neighbors' mailboxes.
"To my horror, instead of getting four or five responses I had almost 30," he says. "And I couldn't possibly do that."
So, Axtell went to his baseball buddies and offered them a chance to make a few bucks. Axtell did the marketing, they mowed, and he collected from customers and paid his buds, keeping a quarter a yard. And when the day's work was finished, there still was time for baseball.
A few summers earlier, Axtell's dad had gotten him a job as a runner at the Chicago Board Options Exchange. Each morning, Axtell would take the train into Chicago with his dad and spend the day running orders from the exchange "literally across the street, up to the room of the brokerage firm."
It was sweaty work during a hot and humid Chicago summer. But Axtell and his buddies usually ended their work before their dads did, and "we'd have a couple of hours to kill in downtown Chicago. We'd just wander around, look at the buildings and just did sightseeing."
Axtell was industrious most other summers of his youth, too, with jobs that included pool painter and cleaner, grocery store bagboy, golf caddy, country club odd job person and swimming teacher. At 16, he worked as a driving range target, although that wasn't the official title.
His job was to drive the vehicle that collected balls at a 24-hour driving range.
"You'd go back and forth, like cutting a lawn, and it would scoop up golf balls," Axtell says.
"Of course, if anybody was there, you'd see this poor guy out there in the cart and decide, 'Why aim for the pin?' And if you think about it, who's likely to be at the driving range at 12 at night? It's often people who've been having a good time."
So, they'd make Axtell, ensconced in his metal-caged cart, a human clay pigeon. Most of them would miss, Axtell says, "but every now and then one would bang off that thing, to the glee of those golfers."