HP chooses the Dark Side over Light
October 27, 2015 - 2:44 pm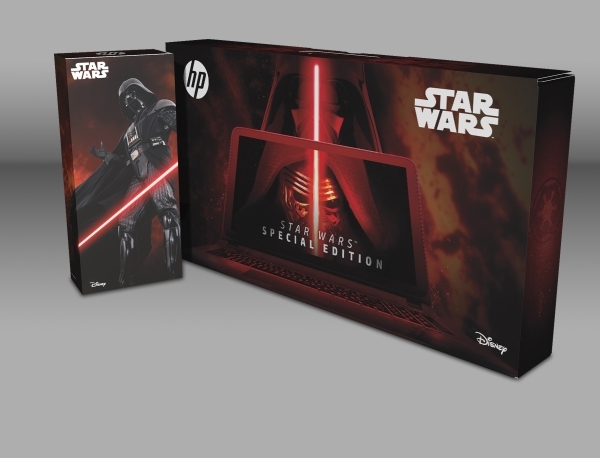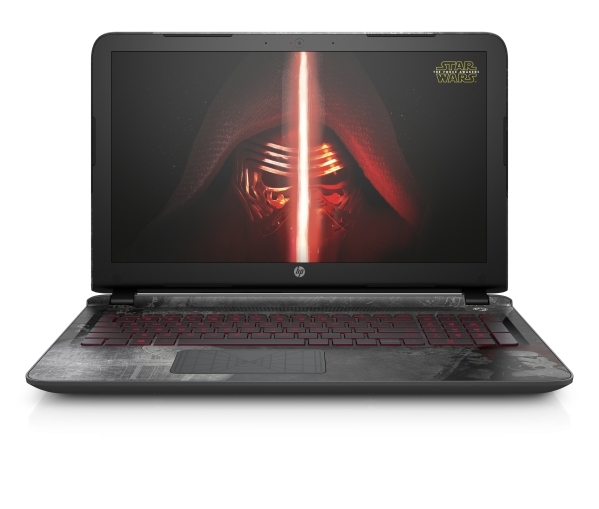 Hewlett-Packard is going to the dark side.
At least one of its computers is.
As the Dec. 17 date nears for the highly anticipated "Star Wars: The Force Awakens" in theaters, HP is taking orders for its "Star Wars" Special Edition notebook.
Stacy Wolff, vice president of design and personal systems for HP, says the notebook is inspired by the Galactic Empire.
The 15.6-inch computer features "Star Wars" Aurebesh lettering (plus the font), a touchpad designed to reflect the X-Wing Star Fighter guidance system and an ominous red backlit keyboard to represent the dark side.
With the Windows 10 operating system and Intel Core processor, the computer features special wallpaper, screen savers and an abundance of other "Star Wars"-themed art and information for fans, including notification sounds that mimic R2-D2 and lightsabers.
Wolff says the company combed through lots of "Star Wars" iconography to decide on key concepts of the notebook.
In this instance, the Dark Side won.
It's all about the details, Wolff notes. For example, the exterior of the notebook is designed to look battle worn.
"Like it was dropped out of a TIE fighter or survived a laser blast," Wolff adds. "While the regular buyer might not get the 'Star Wars' touches, I think it's the true fans who would appreciate the elements we incorporated."
Even the packaging pays homage to "Star Wars."
"The cushions (in the package) are designed to look like TIE fighters," she says.
Wolff anticipates the themed notebook will be well-received by fans, but she expects it to be a limited offer.
Retail websites indicate the notebook will ship about the first week in November.
Contact reporter Michael Lyle at mlyle@reviewjournal.com or 702-387-5201. Follow @mjlyle on Twitter.