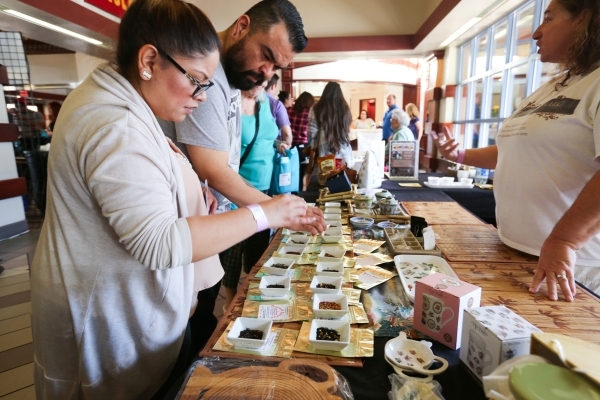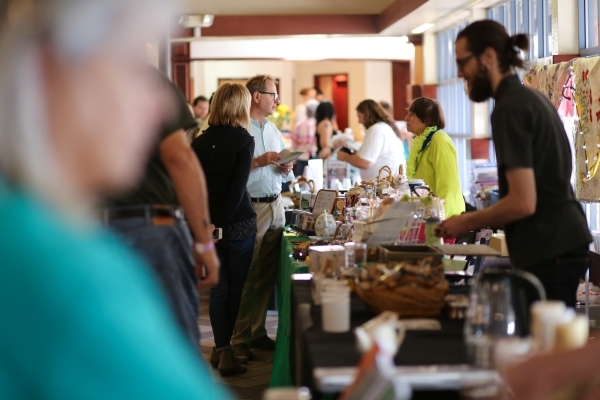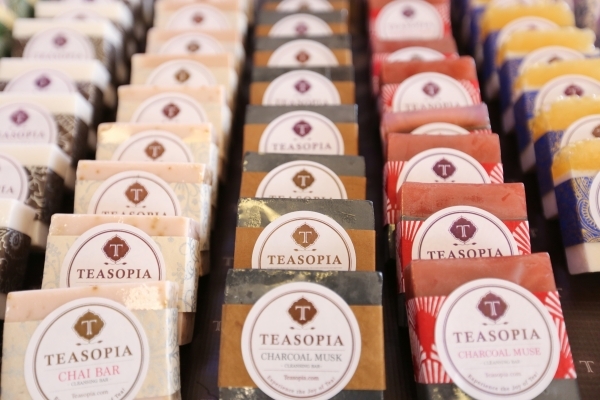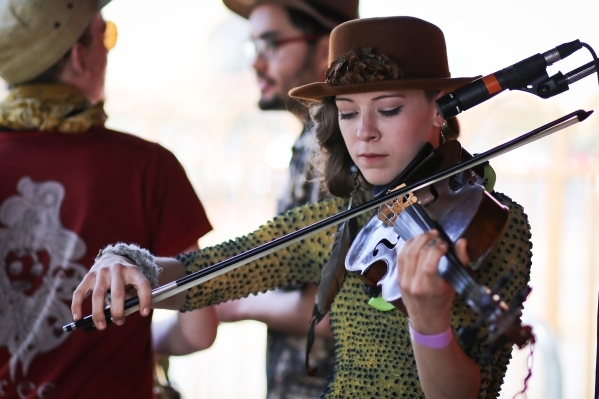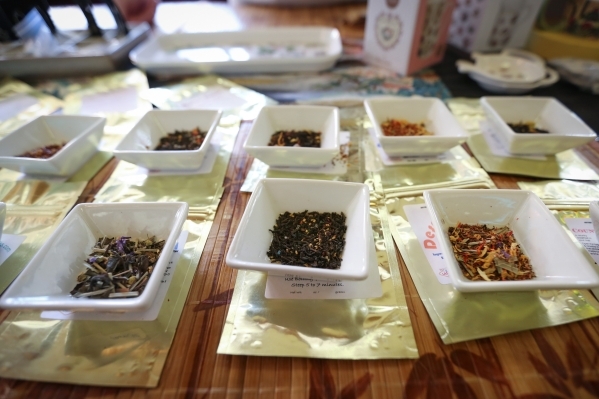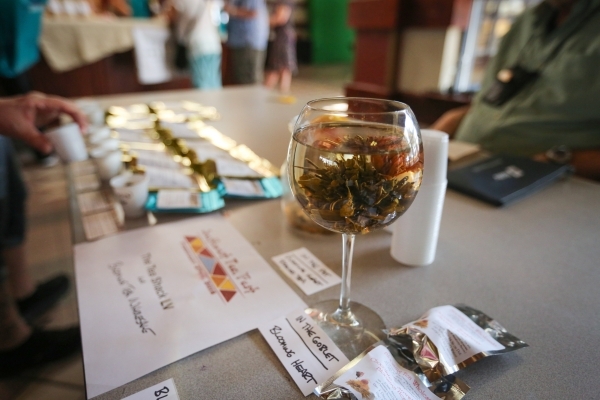 Under the copper ceiling of the Downtown 3rd Farmers Market, something was brewing Saturday morning.
It wasn't trouble — it was tea, and lots of it. The market venue played host to the Southwest Tea Fest at 300 N. Casino Center Blvd. The event drew about 600 people and more than 20 vendors from states such as New Mexico, Arizona, California and Utah.
"The tea market's only starting to bloom here in Las Vegas," festival co-organizer Elyse Petersen said. That's why the event was geared toward everyone from advanced brewers to those who knew little more about tea other than a kettle's whistle.
At one of many booths, a woman asked a question about a specific tea she hoped would help her detox. Next to her were beginners, clutching brochures and toting tiny disposable cups for tasting.
Stephanie Mendoza, 29, sat outside as a group of drummers performed in the sun, sharing a snack with her husband after buying their first festival tea.
"We just decided to try it out," Mendoza said of the event. "I'm an avid tea drinker, but I don't know much about it."
She grabbed the recycled Trader Joe's bag that held her new brew.
"Was it chai tea we got?" she asked her husband before reaching into the bag to grab the Rooibos Herbal Chai box. "I don't know the name."
The festival was $20 to enter, and tea wasn't the only item available. also displayed food, soaps and clothing for sale, while an artisan threw clay to make tea pots. In the back of the building, another person hosted yoga classes.
"A lot of times, tea fests are only tea-focused," Petersen said, describing events in cities such as Seattle and New York City where the markets are huge. "We were kind of afraid that if we only did tea, we'd draw in a limited crowd."
But to her surprise, many people like Mendoza and her husband ventured to the event for the tea itself.
"We've been in Las Vegas for a long time," Mendoza said. "We never knew this was a thing."
— Contact Rachel Crosby at rcrosby@reviewjournal.com or 702-387-5290. Fine her on Twitter: @rachelacrosby