Independent booksellers stake claim in printed universe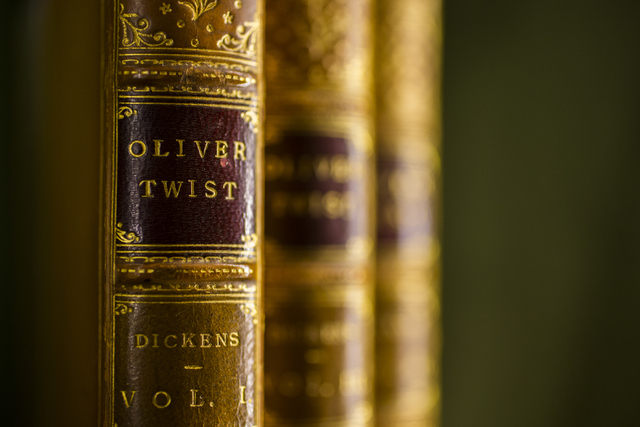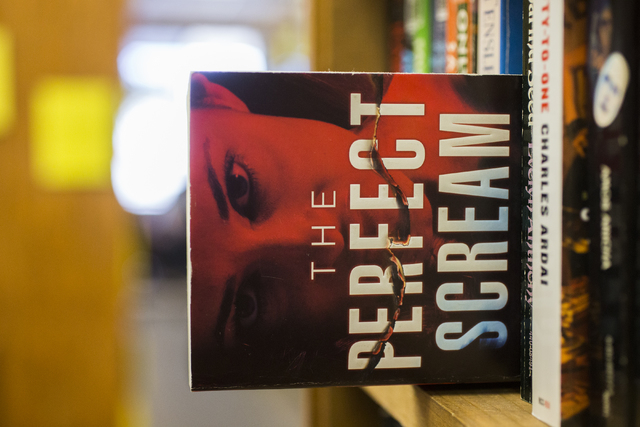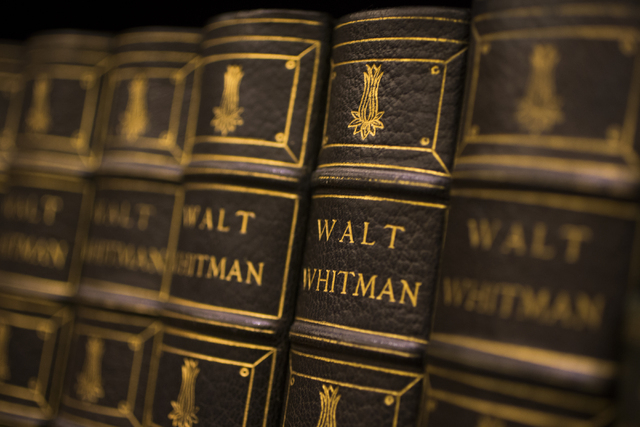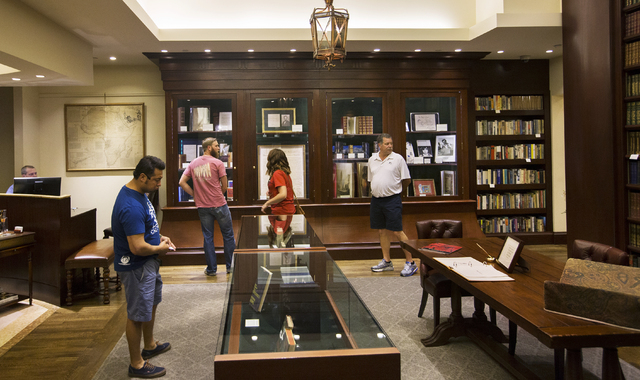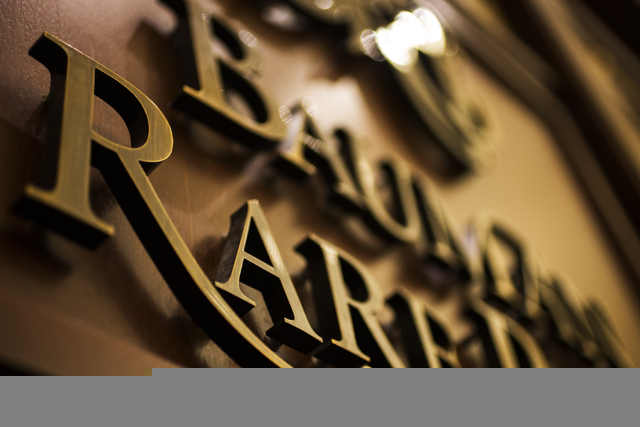 OFFBEAT SUBJECTS? CHECK.
Out of print paperbacks? Rare hardcovers? First editions? Collectible volumes? Yes, check, you betcha and absolutely.
But you'll find few if any such literary finds at your big-box bookstore. Instead, your best bet will be a visit to one of Southern Nevada's independent bookstores, where everything from a cheap paperback to read over lunch to a signed first edition destined for a display case can be found and savored by lovers of the printed word.
A decade or two after chain bookstores threatened to, and often did, put many other bookstores out of business, a survey of the independent bookstore landscape here reveals that it's now a bit easier to find an independent bookstore in Southern Nevada than it is to find a chain bookstore outlet.
Oren Teicher, chief executive officer of the American Booksellers Association, would even call this "a really good time" for independent bookstores in the U.S.
The ABA — which represents primarily independent sellers of new books — says its membership has grown each year during the past seven years, and that it now represents booksellers operating 2,300 locations, up from 1,651 in 2009. The group says sales in independent U.S. bookstores have increased steadily over the past several years, including an increase of a bit more than 10 percent in 2015 from the previous year.
"There is a popular presumption about independent bookstores being a dying breed," Teicher says."But this past chunk of years, in fact, it's been reasonably good for us."
Granted, the Las Vegas Valley's roster of independent bookstores has contracted over the past several years with closings that included the popular Dead Poets Books. Myrna Donato, co-owner of Amber Unicorn Books, recalls that when she and husband, Lou, opened their original store 35 years ago, there were "like 15 used bookstores," all of them independently run, in town.
Today there are a mere handful. But the independent bookstores that remain have, owners say, carved a niche in the valley's reading universe largely by not trying to duplicate what the big chains do.
"I think people are coming back to reading again," Donato says, and as the price of new books continues to rise, used bookstores and independents — which, unlike chains, don't have to hew to corporate pricing protocols — can offer readers dollars-and-cents incentives to stop by.
"They just raised the price of mass market to nine bucks apiece," Donato says. "We sell from $4.50, and if you bring a trade, I think it's half-off. So there's definitely an economical side to it."
The Writer's Block opened in November 2014, and buyer Drew Cohen calls business there "steady."
The shop appears to be "sustainable, which is exciting for us," Cohen says, serving a customer base that includes not just residents of the immediate downtown neighborhood but also residents of other parts of the valley who "are willing to travel to us."
Like many independent bookstores, The Writer's Block doesn't necessarily stock the latest best-sellers that drive much of a chain store's business.
"I know that 'curation,' which is kind of the buzzword now, can be a little annoying," Cohen says, but independent booksellers can develop "a special vision they try to execute" and, then, create a personality that's unique to their stores.
An independent "can curate the books it offers to a greater degree than a chain store can," Cohen says, adding that while he has not read every book his store carries, "I ordered (every one) for some reason. So there is a personal touch."
Bonnie Knutson of Henderson says she likes The Writer's Block's "small selection of really good books," and that she hasn't purchased a book "that is really a piece of junk."
"They have a wonderful selection of oddball things," she adds.
The Writer's Block is doing well with its offerings of "literary fiction, current affairs, poetry and creative nonfiction," Cohen says, "the kinds of subjects and books and genres that book lovers often will gravitate toward."
Knutson says she still occasionally stops into a chain bookstore for a cup of coffee and a book. The Writer's Block is "just a nice something different," she says. "You get your head in a different place to come in here."
BooksOrBooks carries "all genres, but we say we specialize in children's books," says owner Kim Henry.
The store opened just more than two years ago, and carries "used, new and free books," Henry says, the latter via a selection set up outside the store from which "kids can take four books a day. They don't even have to come in to the store."
Children's books make up about 20 percent of the store's stock, and "a parent can come in with a child and have fun," Henry says.
Dragon Castle Books opened in September 2014 and specializes in science-fiction, graphic novels, comic books and role-playing games, says owner Carla Spillman.
"We're a bookshop. We just happen to sell comic books," Spillman adds, and many customers "go to Barnes and Noble and say, 'They didn't have this book,' and we have it. I think that's one good thing used bookstores can do: find books that are out of print and hard to find."
At Bauman Rare Books, which opened in 2008 — there are two other Bauman locations in Philadelphia and New York — Southern Nevada bibliophiles can find rare and collectible books. Manager Embry Clark says the shop focuses on "the big books, the landmark titles, the books that have made a huge impact, the books that we had read for school that we still talk about."
Classics — "The Adventures of Huckleberry Finn," "The Great Gatsby" and the like — certainly are available in e-book or paperback form, but Clark says the shop's customers value not just the content of a book, but also the tangible medium in which it has been fixed.
"Books are meant to be handled. They're physical objects. They're meant to be read," Clark says.
"But it really does depend on the collector. Some collectors buy a book, and it goes into a display or on a shelf and no one can touch it. That copy doesn't get read. They buy a reading copy. Other collectors, if they can't sit down and read that copy of the actual book, they can't buy it."
"Most are in the middle," Clark says. But just about every customer enjoys having the ability to see and feel a volume before they buy it, and that's something that can't be done with online sellers.
In fact, browsing a bookstore, versus ordering online or even visiting a chain store that stocks pretty much what any other outlet in the chain would stock, can create a serendipitous experience that many book buyers find enticing.
"It is really important to me to go into brick-and-mortar stores and wander around," Clark says. "Any number of really wonderful, excellent books I have found just by wandering around a store."
Clark says that whenever she visits independent bookstores around town, "there are people there. It may not be hordes. It's not like an Apple store whenever a new iPhone drops, but it's always busy."
Also contributing to the health of independent bookstores nationally has been a movement toward localism, or "the value of shopping in locally owned, independent businesses," the ABA's Teicher says, and independent booksellers increasingly have become savvy in using technology both to run their businesses and use social media and the internet to promote it,
Independent book selling appears to be a cooperative sort of enterprise here, and booksellers say they have no problem with sending customers to other stores that might carry books that they don't.
Amber Unicorn — which is particularly popular among fans of military history, cookbooks, science fiction and metaphysics — "is great," Clark says. "The Donatos are kind and genial and knowledgeable people. And I liked (now-closed) Dead Poets."
Donato says independent bookstores typically try to create an environment conducive to leisurely browsing. Then, she says, an emphasis on customer service is "the secret, I think, that has kept us going. We stress customer service, and, especially in this day and age, people want to be made to feel special when they come in."
Lili Snyder lives within walking distance of The Writer's Block and stops in every other week or so. She likes the ambience of the store and talking to staff about possible purchases.
"If you look, you can see the owners' personalities here," she says.
"It's hipster," she adds with a laugh, "in a good way."
Snyder also likes the book groups that the shop hosts. "One reason I keep coming in is to buy books for the book club," she says.
Cohen says offering classes, workshops and other programs can be one way for independents to differentiate themselves from chains, even though "it's hard to quantify the effect that has on your business."
But, in the end, selling books is a business, and failing to run a bookstore properly likely will lead to an abrupt conclusion.
"People think book dealers sit around reading, and I'd hate to tell you how long it takes me to read a book," Donato says. "I don't have the time. We run the store, everything is alphabetized and kept neat. We don't read. By the time we get home, I'm tired."
But Cohen judges Las Vegas to be "a good city for independent bookstores," and says he isn't worried that e-books will someday displace printed books or lead to bookstores' demise.
"I think the market will be shared by readers and print books for a while," Cohen says. "I think people thought e-readers would completely overtake (books), but I think it's more of a shared space."
Online bookseller Amazon.com opened its first physical bookstore last year in Seattle, and, Cohen says, "I think you might see Amazon open more brick-and-mortar stores, but I don't think that's going to change the program for independent bookstores nationally.
"At the end of the day, I don't think you're going to have an independent bookstore on every block, but I think each (city) probably will be able to support one or two."
Read more from John Przybys at reviewjournal.com. Contact him at jprzybys@reviewjournal.com and follow @JJPrzybys on Twitter.
Readers' Choice
Here are some independent bookstores in the Las Vegas Valley.
Amber Unicorn Books, 2101 S. Decatur Blvd., 702-648-9311: Specializes in collectibles and used books in genres that include cookbooks, military, science fiction and metaphysics.
Bauman Rare Books, 3327 Las Vegas Blvd. South (in the Grand Canal shoppes in Palazzo), 702-948-1617: Specializes in rare and collectible books.
BooksOrBooks, 3460 E. Sunset Road, 702-522-7697: Carries used books in all adult genres, specializes in children's books.
Dragon Castle Books, 3142 N. Rainbow Blvd., 702-658-8583: Carries used books, specializes in science fiction, graphic novels, comic books and role playing games.
The Writer's Block, 1020 Fremont St., 702-550-6399: Specializes in new books in genres that include literary fiction, current affairs, poetry and creative nonfiction.