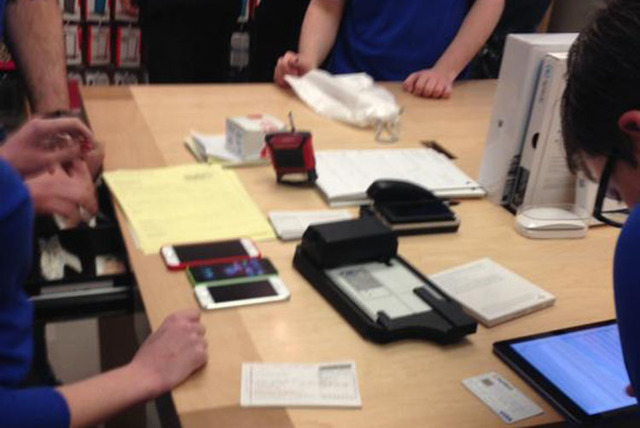 SAN FRANCISCO — Apple Inc's iTunes and App Store came back online on Wednesday afternoon after an unusually long service disruption that the company blamed on an internal technical error.
The rare 12-hour outage began a little before 2:00 am PT, after which users took to Twitter to vent their frustration at being unable to access the popular mobile apps store and online content service, using hashtags such as #itunesdown and #appstoresdown.
Apple updated its status page at 2:04 pm PT to show that the disrupted services, including the Mac App Store and iBooks, were now functioning normally. The company attributed the outage to an internal Domain Name System error.
The App Store and iTunes are a source of pride for the world's largest tech company and form the centerpiece of its mobile user experience.
It's also a rich source of revenue for the Cupertino, California company, which takes a cut of app downloads and paid content, including music and videos.
Revenue from services, which encompasses everything from iTunes and the App Store to licensing, amounted to almost $4.8 billion in its fiscal first quarter, or more than 6 percent of overall sales.
Shares of Apple, which apologized to users publicly, closed 1.8 percent lower at $122.24 on Wednesday.
A similar outage occurred in early September, according to appleinsider.com.
Apple said its iCloud Mail and iCloud Account & Sign In were also affected until about 9 a.m. ET
"Service outages happen from time to time and we view this as a very minor event," FBR Capital Markets analyst Daniel Ives told Reuters.
The downtime comes just two days after Apple announced its new Apple Watch and 12-inch MacBook. The Apple Store website was shut briefly on Monday, a customary practice ahead of a major event.