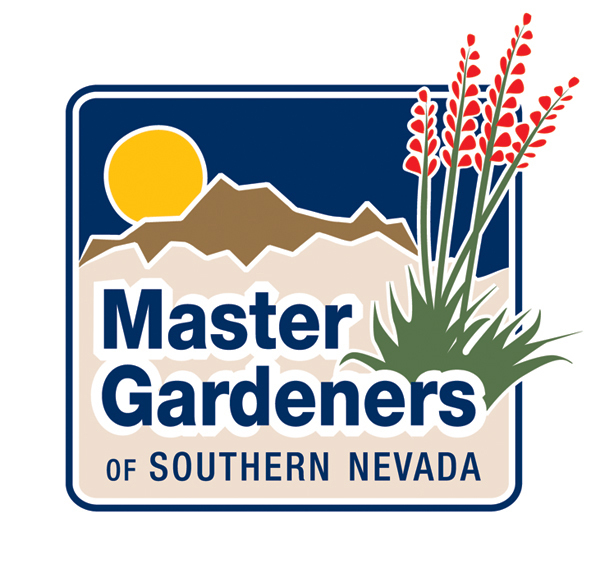 Have you ever thought about becoming a better Mojave Desert gardener, being able to grow plants in your infertile, salty, high-pH soil? Have you ever thought about being an information resource for your community, especially in this time of drought and wild weather?
Have you considered joining a team of welcoming, interesting people who are important members of the desert plant world?
All that might sound like a tall order, but this is just what you can say about the Master Gardeners of Southern Nevada.
Master Gardeners are far more than simply excellent gardeners, which, of course, they are. They are also lifelong learners. They have come to this region from across the United States. They might have arrived here last year, or 20 years ago.
Some were avid gardeners before they moved to the great American Southwest, but trying to grow fruits and vegetables in this part of the world stymied them. Others had never even tried to get a plant to produce a flower or a fruit. But they thought it was time to learn how.
Some members were less interested in their own gardens than on learning about this challenging environment and being able to bring good information to neighbors.
No matter where or when they started, Master Gardeners have successfully completed Cooperative Extension's comprehensive 80-hour course in desert horticulture. Each of the 20 classes is three hours long, with a one-hour "lab." Many people find that they learn better by doing, so the labs are hands-on, with activities that highlight some of the material taught in the class.
The topics cover things such as how to identify the plants you love, and how to control the weeds you wish would never appear. In 80 hours, you also learn about growing vegetables in this unique environment, improving your soil, understanding your irrigation, what insects (beneficials and problems) you will meet and the plants that have evolved to survive a Mojave summer and winter.
There is always more to learn, so volunteers receive continuing education in optional advanced training sessions and at monthly meetings.
The learning is fun, but that is only the beginning. Once they have finished the course work, Master Gardeners become community-based teachers, and volunteer for at least 50 hours per year. There are more than 30 projects that satisfy this requirement, and the projects are so engaging that the average Master Gardener contributes well more than 100 hours.
You may have heard of the help line, where volunteers answer calls and emails from residents from across Southern Nevada and even farther out. The occasional phone call from Michigan or some other distant place is always a surprise. University faculty and staff give their expertise to support the volunteers, so nobody is left trying to answer a question that is too complex.
If you attended the Clark County Fair, you probably saw the Master Gardener information booth. These people also help with our school gardens, speak to local groups, run their own community gardens and help with others around town. They even maintain a demonstration orchard where local residents can learn about growing fruits here in the Mojave.
Cooperative Extension will soon register new students for the fall training course. Each class can accept as many as 50 students, and anyone who is interested must attend one of the two June registration sessions. The first is June 15 from 9 to 11 a.m., and the alternative date is June 24, at the same time.
At the sessions, potential students can meet with program staff and a Master Gardener. Not only is the session required, it is a good chance to learn some of the ins and outs of the program.
The fall training session runs from Sept. 9 through Oct. 28. For more information, call Ann Edmunds at 702-257-5587. You can also visit the Master Gardener Facebook page to learn about local gardening events around town.
● ● ●
Now that spring is here, people have been asking about the fruits that appear on prickly pear cactus after flowering. Can you eat that fruit? Can you plant the seeds?
Yes, the fruits of true cactus are edible, although some are definitely tastier. Not every desert plant with spines or thorns is a cactus, though, nor edible. It is a good idea to make sure that the plant is not some other spiky plant.
Before eating even true cactus fruit, check to see whether you might be allergic to it. This has been a problem for a few people.
It is possible to harvest the seeds from the fully ripe fruits and plant them, but they need a little more TLC than you might expect for a cactus.
Angela O'Callaghan is the Social Horticulture Specialist for University of Nevada Cooperative Extension. Contact ocallaghana@unce.unr.edu or 702-257-5581.