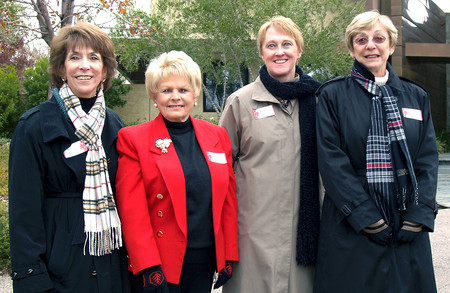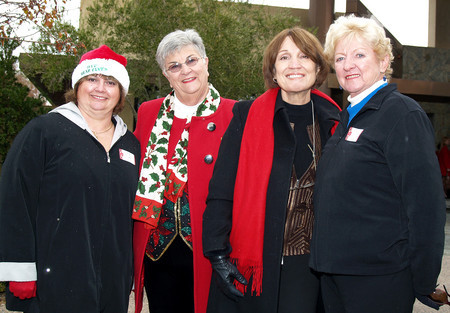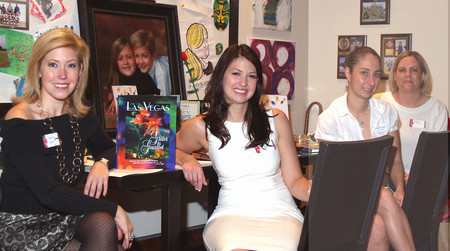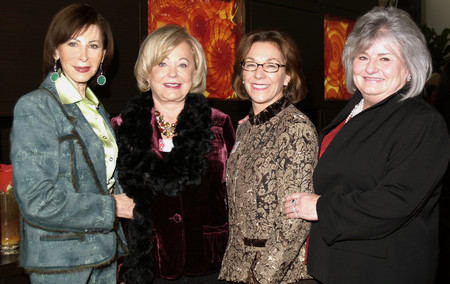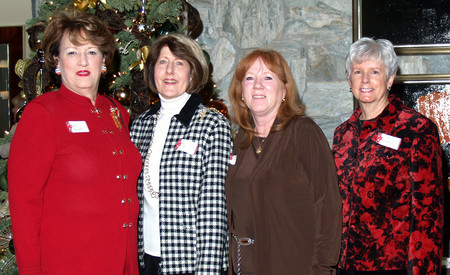 The sustaining members of the Junior League of Las Vegas hosted their annual holiday coffee on Dec. 12 at the home of Jill and Scott Gragson.
Members and their guests gathered at the 10,000-square-foot home overlooking Las Vegas to deliver their Christmas purchases for 300 needy Las Vegas children.
Junior League's Adopt-A-Bear Committee travels to three schools to talk to and measure the children for clothing, shoes, toys and books, planning on 10 gifts for each child. Those who attend the coffee have adopted a bear or given a cash donation. All gifts are delivered to the schools before Christmas vacation.
The bear committee is chaired by Debbie Levy and the workers include Judy Beal, Bonnie Bryan, Linda Givens, Tina Collins, Sally Rycroft, Margaret Congdon, Sherry Colquitt, Lois Zellers, Mary Blake, Jane Fielden, Jan Greene, Mitzi Hiegel-McAllister, Karen Johnston, Jan Titus, Carole Terry, Nancy Leslie, Margaret Purdue Johnson, Wendy Kalb, Susan Kubat, Betsy Rhodes, Nancy Shepard, Linda Wohletz, Nancy Corrigan, Sally McKinney and Nancy Gasho-Fromm.
Guests were greeted by Kellie Guild, coffee chair; Donna Levy, sustainers president; Bonnie Winkleman, Junior League president; and hostess Jill Gragson.
The coffee/tea table was handled by past league presidents Sharon Beatty, Betsy Rhodes, Jeanette Clark, Dedee Nave, Diana Wilson, Brenda Dizon and Janice Allen. Past sustainer presidents Caty Crockett, Bonnie Bryan and Deni Conrad served punch.
Treats were prepared and served by the Northwest Career Technical Academy's culinary department. Pianist Heather Worthen entertained.
Guests, including Yvonne Gragson, Nancy Heberlee, Sharon Schmitt, Francine Pulliam, Vivienne Ross, Jenny Care, Cheryl Purdue, Mikey Bilbray, Jaymie Morris, Patti Baldwin, Veronica Bridges, Lisa Windom, Jean Curran, Eleissa Lavelle, Elaine McNamera, Sandy Windom, Shari Compton, Kristen Baldez, Lou Schwager, Arlene Mack, Eleonore Doumani, Patti Freund, Saundra Richardson, Beth Miller and Carol Maxey, socialized while admiring the home and its holiday decor of white poinsettias set among boughs decorated with lime green ornaments.