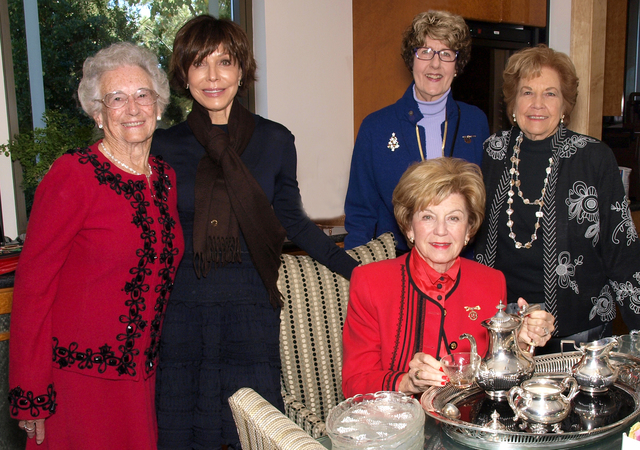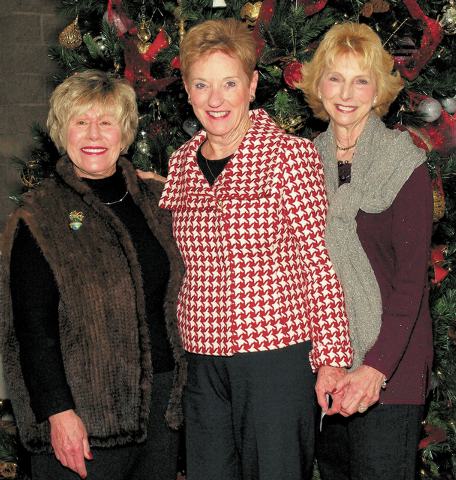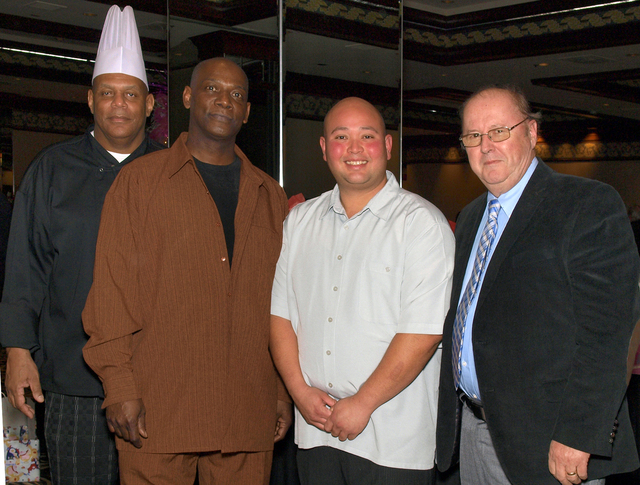 The Junior League of Las Vegas Sustainers had its annual Holiday Coffee and charitable program for children at Jeri and Rick Crawford's lovely home on Dec. 14.
This event thanks League members and guests for their support of fulfilling a child's wish list, known as the Bear Project. For the past 25 years, the Junior League has brightened Christmas for at-risk children in the community.
The project's co-chairwomen, Judy Beal and Susan Kubat, traveled with the committee to selected schools to measure more than 350 children for pants, shirts, shoes, socks, underwear, pajamas and jackets, and to get their requests for two toys and a book.
The committee delivers Santa bags and food gift cards to the schools to be given to the parents before the Christmas break.
Welcoming coffee guests were Junior League President Michelle Eckmann, sustainers' President Sally Rycroft, coffee co-chairwomen Melinda McGeorge Johnson and Sheryl Slakey, and hostess Jeri Crawford.
Presiding at the coffee table were past presidents Hope Anstett, Donna Levy, Thalia Dondero, Shari Compton, Britta Carlson, Kristina Swallow and Stephanie Vogel. Past presidents serving punch were Donna Andress, Lisa McAnallen and Dedee Nave.
Northwest Career and Technical Academy students, under chef Brenda Hitchins' direction, served food.
Among the 220 guests were Nancy Gasho Fromm, Caty Crockett, Louise Helton, Linda Givens, Wendy Kalb, Patsy Brinton, Sharon Schmitt, Gale Northcross, Carole Terry, Kathy Mahon, Lore Gochnour, Cheryl Purdue, Debbie Levy, Beverly Daly-Dix, Kara Huffey, Cathy Bittinger, Nancy Bentley, Mary Gwen Dombrowski, Michele Shafe, Sharon Beatty, Diana Wilson, Madeleine Andress, Teri Brown, Sandra Windom, Shenandoah Merrick, Jackie Rau, LuAnn Kutch, Denise Cashman, Lois Zellers and Page Hawken.
■ American Culinary Federation of Las Vegas holiday party: Chefs and their guests were asked to bring to the gathering at Sam's Town a child's toy to be donated to children's charities.
Chef Christopher Johns, chairman of Chefs for Kids, noted the largest portion of the toys collected would go to The Shade Tree shelter.
Chefs for Kids sponsors the annual Christmas Eve breakfast at The Shade Tree, when the chefs arrive early to prepare a hot deluxe breakfast for all the women clients, and their children receive the toys from Santa Claus.
Federation President Tom Rosenberger spoke about his group and its 2013 accomplishments. He introduced Sam's Town chef Adrian Hill and thanked his staff for the extensive dinner buffets offering everything from appetizers to meat dishes and desserts.
Among the guests were Jean Hertzman; Allen Asch; George Bailey; Steve Stolz; Claude and Mary Lambertz; Frank Insera; Susan Lednicky; Michael Pinkney; Lucio Arancibia; Rick Baumes and Linda Adams; Sandy Boyer; Lorrie and Dale Davidson; Billy McGreevy; Priscilla Scott; Juan Carlos; Darren and Joann Walters; Lou Ann Johns; and Jamie Poltrock.