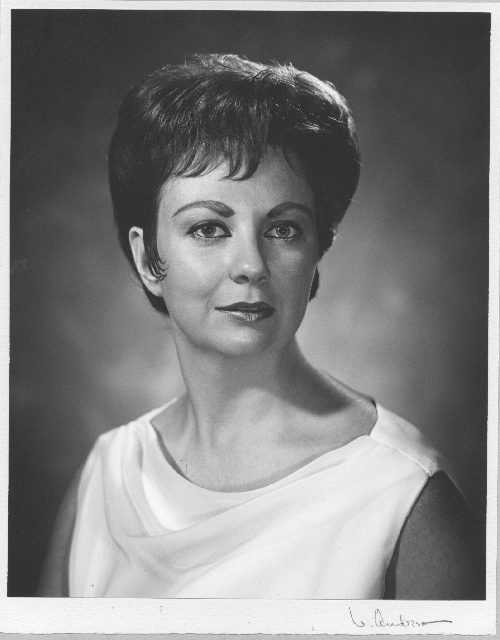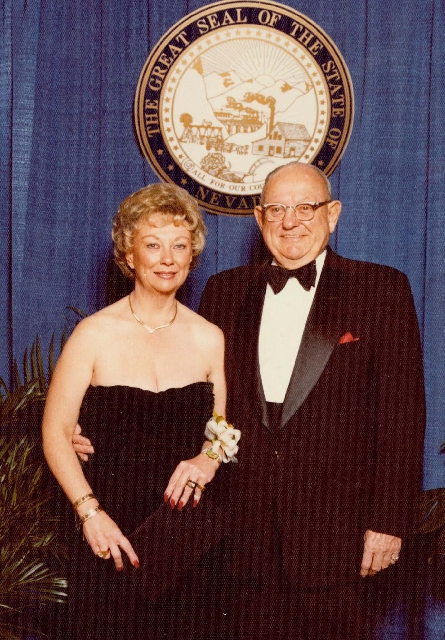 When Dorothy Howell became Dorothy Huffey, her rich Reno roots crawled south to that other city in Nevada known as Las Vegas.
There, her college sweetheart and new husband laid out his expectations as they set up their new life. And, like a good wife of the 1960s, surely she would abide by them.
"We're in my town now," Paul Huffey told her. "I've been in Reno four years and I've heard all about your family, but my family is something here in Las Vegas. My parents built the first motel, after all (Normandy Court). So you just simmer down, be a mother and all that."
Taking liberties with the "all that" part of his wishes, Huffey joined the Junior League of Las Vegas and did anything but simmer down. Saturday night the group was scheduled to honor her at a gala with a lifetime community achievement award. Among other things, she thought, "If my husband could see me now."
He passed away last year, after more than 45 years of supporting his wife, her many endeavors and a social life that remains, at age 73, more active than a flirtatious debutante's.
Huffey may be known in certain circles as the Las Vegas Review-Journal society page columnist, but a broader view reveals a family ingrained in Nevada history, something she was well aware of as a child.
"It was always, 'Your great-grandfather did this, your grandmother did this, your father did that,' " she recalls. "And then there were the names on buildings."
There was also the time she and her family had to move to the maid's quarters of their Cuba home because they had a very important visitor. A former president, Harry Truman, was a guest of the family. Huffey's father, Jack Howell, served as commanding officer of the U.S. Naval Base at Guantanamo Bay. The family lived there four years before returning to Reno in 1955 when Admiral Howell retired.
The Nevada constitution bears her family name in ink, the state seal was designed by her grandfather, and she has strong ties to the University of Nevada, Reno. Her paternal great-grandfather served on its first board of regents.
It's no wonder Paul Huffey heard so much about his future wife's family while the two attended UNR. But it's surprising they ended up together, what with the reputation of boys from his parts. A reputation that started in high school, when the two rival cities would face off for state championship games.
"I didn't know any of those horrible boys from Las Vegas," Huffey says. "They all looked like they got their clothes from the thrift shop. … They burned LVHS in our beautiful lawn."
But when one of those boys became fond of her in college, she found a way to forgive him.
"Huff always referred to her as Hot Dot," says former Sen. Richard Bryan of his late best friend. "He was crazy about her."
Bryan stood as best man at Paul, or "Huff's," wedding when he married Dorothy in 1964. The two didn't seal the deal straight out of college, though.
Dorothy wasn't sure what she'd do with her life post-UNR. While her old flame Paul went back to Las Vegas, she passed the days playing bridge with her mother at the country club. Not exactly a thrill a minute.
She expressed her boredom through correspondence with Paul, who urged her to "get out of the house, learn how to write a check, do something!" So she did.
Dorothy moved to San Francisco, where her family lived for six years when she was a child, to become a travel agent with AAA. Marriage, a move to Las Vegas and motherhood followed, as did membership in the Junior League, which she credits for shaping the woman she became.
"It taught me organization, time management, how to get things done," she says. "It taught me the ifs, ands and buts of doing business and just being out there."
She went on to chair the Nevada State Personnel Commission under friend and then-Gov. Richard Bryan, she sat on the Legislative Steering Commission for Higher Education for 12 years, received UNR's President's Medal in 1992, was elected to St. Jude's Ranch for Children's Board of Trustees and served as director of development and alumni for UNR's southern office, among other posts.
But the accomplishments she's most proud of have more to do with what happened in the after hours of such positions. It should come as no surprise that someone affectionately known as Hot Dot was and remains a party girl to the core.
She chaired Gov. Bryan's and Gov. Kenny Guinn's inaugural balls, organized fundraising galas for the opening of Nathan Adelson Hospice and helped the Junior League of Las Vegas drive the funds for the grand opening of Fashion Show mall.
Huffey speaks of those events with great pride, detailing the invitations, entertainment, guest favors and catering, with the same precision of a mother of the bride.
"She's very revered by people who give events. And she has the only society column in town so they like to have her presence at these events," says her best friend since college, Cheryl Purdue. "A lot of her friends have said it's time to start thinking about bowing out, because she's getting older, but she's a person that's gonna want to die in the saddle."
On a recent Thursday afternoon, Huffey's home phone rang like a teenager's as she answered calls about an upcoming party, last week's party and the perfect time to have the next party. She turned the wheel of one of many tightly packed Rolodexes, its cards worn and torn from the years, and thumbed through the kind of contact information aspiring socialites would ditch a black-tie ball for.
She loves putting on a long dress, as Purdue puts it, but Huffey looks at her Junior League successors, opportunities blooming at their feet, and wonders what could have been if she grew up in another time.
"In those days you were either a teacher or a nurse," she says. Huffey briefly chose the former, teaching middle school English and history to the likes of politician Bob Beers. "But if I grew up now, I'd be in television news … maybe politics."
As for the husband who thought Huffey's place would be among the rest of the wives he knew, in the home, their son, Neil Huffey, has an idea how Saturday night's honor would have struck him.
"He would definitely be proud of her," he says. "He always made that abundantly clear, that he was quite supportive of my mom and the different accolades she held. My parents had a great relationship."
Contact Xazmin Garza at xgarza@reviewjournal.com or 702-383-0477. Follow her on Twitter @startswithanx.