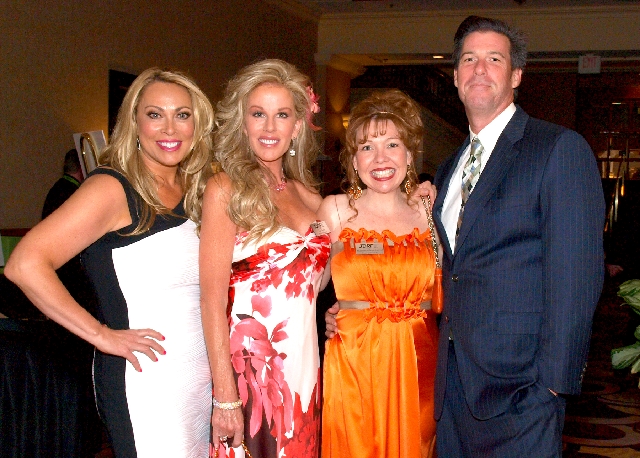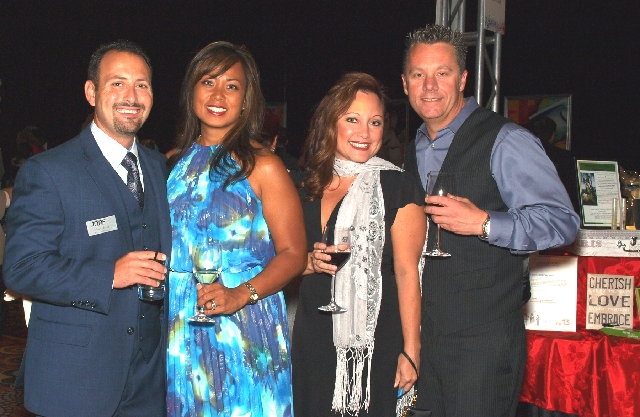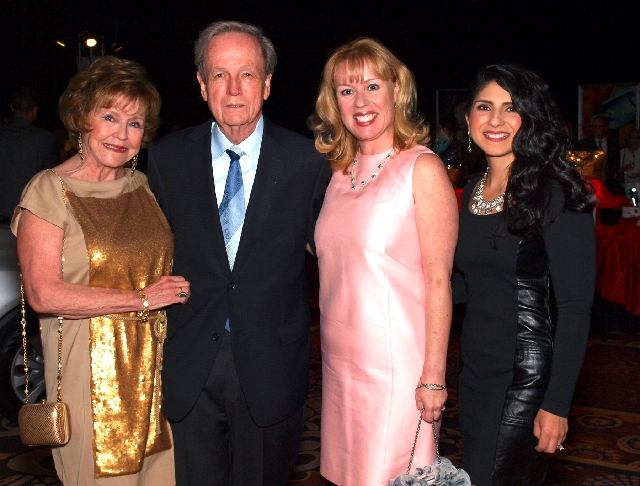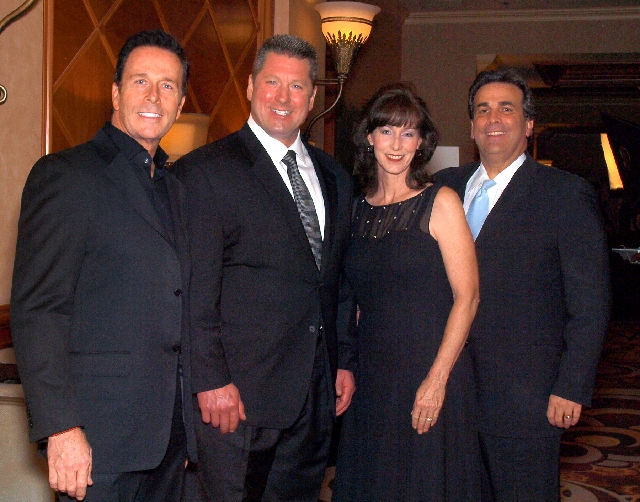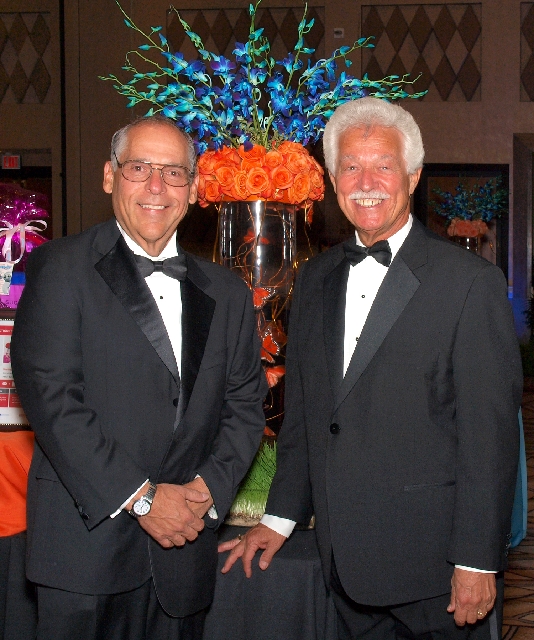 John E. Adams was honored during the Nevada chapter of Juvenile Diabetes Research Foundation's 13th annual gala April 26 at Mandalay Bay's Islander Ballroom.
Adams, CEO of Cenegenics, which specializes in age management medicine, was recognized for his commitment to research focused on a cure for Type 1 diabetes, and other contributions to the community.
Seven hundred guests participated in an evening filled with entertainment, high bidding in silent and live auctions, and a gourmet dinner.
Ken Henderson, a foundation board member and gala chairman, assembled the fundraiser to support the foundation's efforts to cure Type 1 diabetes.
Entertainer Clint Holmes, gala host, presented dancers from Delgado Dance Studio and Best Agency, along with entertainers Earl Turner and Denise Williams. Renee West introduced honoree Adams.
Guests included Las Vegas Mayor Carolyn Goodman and Oscar Goodman, Flora Mason, Kelly Holmes, Karen and Morgan Cashman, Janice Adams, Maria Henderson, Terry Wright, Cathy and Chris Haase, Sandee and Tito Tiberti, Diane Boyle and Richard Worthington, Cari Marshall, former Gov. Robert List and Polly List, former Gov. Bob Miller and Sandy Miller, and Dede and Philip Slakey.
Randy Parnell conducted a live auction for 14 extraordinary packages, raising more than $200,000, including a vacation at Palmilla in Los Cabos, Mexico, that sold for $29,000 and a 2013 Nissan Versa that sold for $14,000.
Legacy of Achievement: The College of Southern Nevada Foundation recognized community leaders and partners at its eighth annual gala April 27 at the Brasilia Ballroom at the Rio.
CSN President Michael Richards spoke about the college's 38,000 student enrollment. Foundation Chairman Peter O'Neill explained that the Legacy Gala is a major fundraiser, having raised $3 million through its eight years to support student scholarships and programs.
Master of ceremonies Ron Futrell introduced five scholarship recipients: Ben Jantzen, Jessica Leeann Jones, James Martin, Edward John Shelley and Alexis Sutton, who spoke about how CSN scholarships transformed their lives.
The 2013 Legacy of Achievement honorees were: Freeman Cos., Hussmann Corp., Las Vegas Hospitality Association and NV Energy.
Two CSN faculty members honored were Dennis Soukup, chairman of the Department of Applied Technology, and Joseph Quagliano, director of the Department of Hospitality. A live auction concluded the evening.