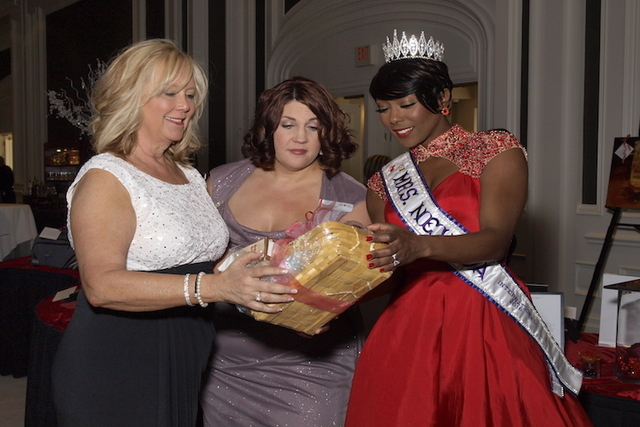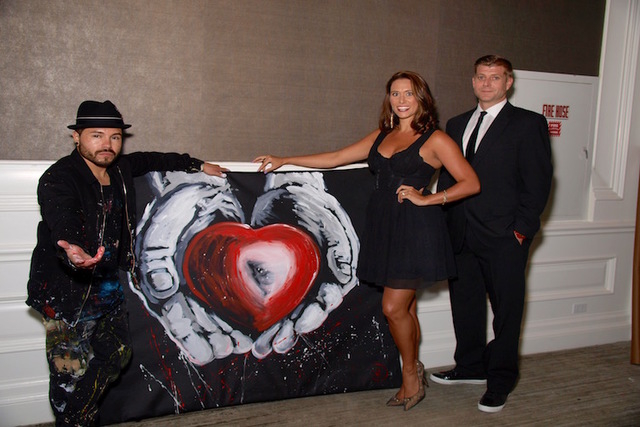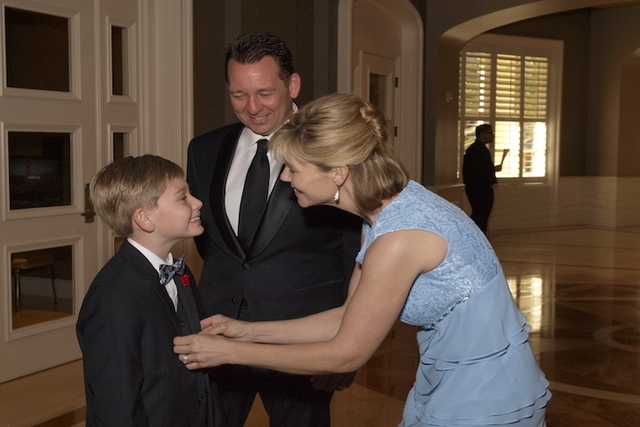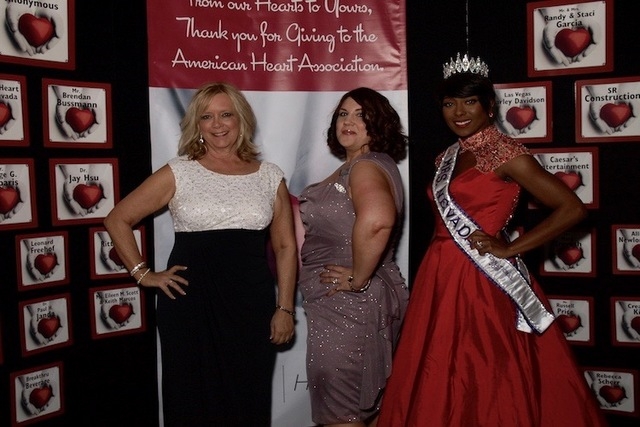 The Las Vegas American Heart and Stroke Association held its 26th annual Heart Ball Saturday evening at the Four Seasons Hotel. The lavish fundraising gala is held yearly to heighten awareness and to benefit children's heart and stroke research, public education, and the association's community programs.
Placing the spotlight on the important issues of pediatric stroke, this year's ball highlighted the experiences of the Foster Family of Las Vegas. Larry and Deanne Foster were invited to share their story of witnessing first hand the trauma of pediatric stroke. In April 2014, at just six-years-old, the Foster's first grade son, "Stroke Hero" Larson, endured his first of four strokes.
A silent auction was held prior to the start of the gala. Guests bid on experiences such as a four-person dinner at the Sky City Restaurant atop Seattle's Space Needle, a "7 Worlds of Cirque Du Soleil VIP package" — complete with backstage access, and a two-night stay at the Inn at the Washington Athletic Club in downtown Seattle.
Seventy-five cents of every dollar donated stays in Southern Nevada, according to the American Heart and Stroke Association. That portion is used to fund life-saving research and programs.
Stroke is one of the top causes of death of children between the ages of 1 to 19, Brendan Bussmann, Chairman of the 2016 Las Vegas Heart Ball, said in a news release. Bussmann said that of the children who survive a stroke, about 60 percent will have permanent neurological deficits.
Last year's Heart Ball campaign raised more than $50 million nationwide, which allowed the American Heart Association to fund more than $123 million in research and programs across the country and in Southern Nevada.
To donate, visit: http://www.heart.org/lasvegas
Check out the photo gallery above to see highlights from the 2016 Las Vegas Heart Ball.
Contact Caitlin Lilly at clilly@reviewjournal.com. Find her on Twitter: @caitielilly_