BLACK HISTORY MONTH IN
LAS VEGAS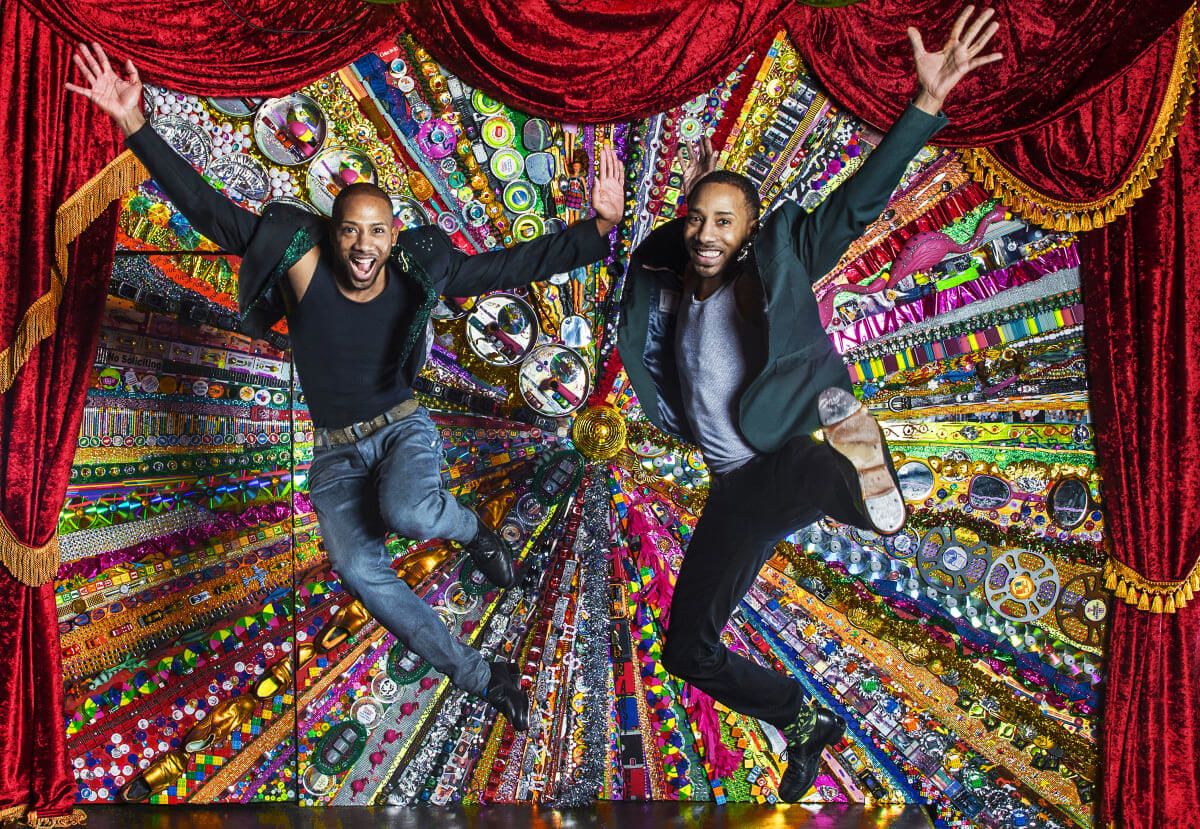 Our culture has been fighting for equality for so long. Its' important to
keep the legacy alive
for the ones that paved the way for us.
Portraits by Benjamin Hager
| Las Vegas Review-Journal
T
his collection of portraits celebrates Las Vegas' dynamic and inspiring African-American community, which includes world-class entertainers and chefs, top-flight executives, and a 9-year-old who's already eyeing a presidential run. Their backgrounds may be varied, but their messages of reflection, appreciation and hope are echoed in every image.
Black History Month is a necessity to remind people of the accomplishments of black people in this country, and that
we're a fundamental part of the fabric of America.
When I think of Black History Month, I think of Dr. Martin Luther King, and how
he set the example for all of us.
To remember that
we stand on the shoulders of those that came before us.
In my case, that would be Ella Fitzgerald, Billie Holiday and Sarah Vaughan.
I'd like to see African- American people use Black History Month as a reminder to
support and uplift our own communities
and businesses.
Black History Month allows us to teach America what happened after slavery.
All of the inventions, all of the discoveries, all of the contributions
made by African-Americans.
At such a diverse campus as UNLV, my challenge is to teach my students how to be able to
Aeffectively tell their stories.
That's what's important to me about being an artist and educator during Black History Month.
For me, Black History Month is more of a humanity thing, not just a black and white thing. And in my case, food is a big part of that by
bringing all different kinds of people together.
We're moving in the right direction, but there's
so much work
still to do.
We all need to make more of an attempt to get to know each other, and understand that
slove is ultimately the answer.
Black History Month is a time to celebrate all the positives and
all the burdens we've overcome.
I wouldn't be able to walk through the Wynn, Encore or Bellagio if it weren't for the Moulin Rouge and
the people that came before me.
Black History Month is a time to remember and celebrate the enormous contributions of African-Americans in
the building and maintenance of this great nation of America.
And it's also a time to remember that we have a long way to go to reach true equality in this society.
Black History Month enables us to showcase, commemorate and celebrate the outstanding contributions of men and women of African descent.
It's so important that we leave this legacy of hope
for generations to come.
The history of African-American people needs to be discussed every day.
Ann Lowe, the country's first black high-fashion designer, created Jacqueline Onassis' wedding dress and almost no one knows about it.
Black History Month makes me think about
what everyone in the black community had to go through to get to where we are today.
I just want to see peace.
Black History Month is a time to remember and reflect on not only the bad things in our history, but also the great things as well. And to try and uplift and encourage people to grow and
be a positive light in someone else's life.
The Review-Journal is owned by the family of Las Vegas Sands Corp. Chairman and CEO Sheldon Adelson. Las Vegas Sands operates The Venetian and Palazzo.
Las Vegas portraits show what Black History Month means to locals