Literary Las Vegas: Lauren jenifer Gates
August 3, 2016 - 10:40 am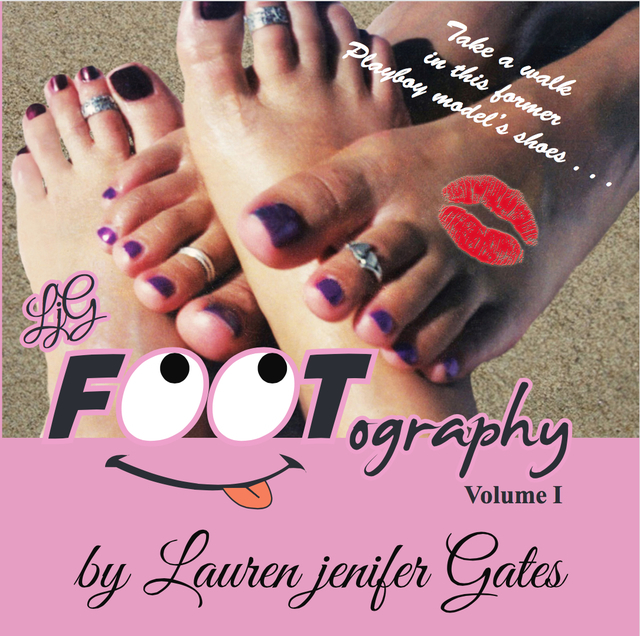 Lauren Jenifer Gates, host of the Internet relationship show "Las Vegas LjG Show: I Hate Em But I Date Em," recently published her first book, "FOOTography." As she explains in the book, her photo exploits began a few years ago at a Las Vegas New Year's Eve party. Gates was in line for the lady's room when a "rock star" noticed her feet and approached her. "You have beautiful toes," he said. She laughed and jokingly asked him if he'd like to suck them. The answer was yes. Gates liked it so much she has invited everyone from celebrities and bartenders to grandmas to join in. The book is a travelogue of her tantric toe photography adventures. The photos are PG-13, and aside from a few men without shirts, there is no nudity, but that doesn't keep Gates from steaming up the narrative. She invites readers to send their own fancy foot photos for a chance to be part of a possible sequel. Visit ljgfootography.com.
Excerpt:
I hope you enjoyed my journey in Volume I! FOOTography has been so exciting and many years in the making! I have done many projects in my life, but I have to say without a doubt, this has been one of my favorites! I've been accused of putting my foot in my own mouth, so I wanted to see what it would be like to put my foot in other people's mouths.
It was so fun coming up with creative ideas for my lil tootsies. It was hilarious to see how far others would go to be in my personal photo album!