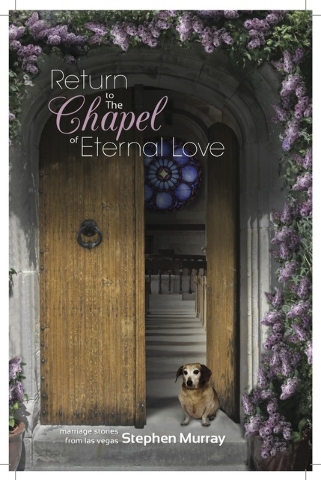 Local author Stephen Murray revisits his fictional Las Vegas wedding chapel in "Return to the Chapel of Eternal Love," a novel packed with marriage stories.
Five years have passed in the lives of the chapel manager Rosemary; Buster, her faithful dachshund; and the cast of couples to pass through the chapel doors in Murray's first book.
When Rosemary announces her early retirement, the chapel's founder is determined to honor her with a fitting farewell and reunite her with chapel clients whose lives she touched.
Visit thechapelofeternallove.com.
Excerpt:
"Dear Pastor Glen," he read in her now familiar scrawl. "It is with a heavy heart that I write this letter to you. Very soon I will be celebrating my sixtieth birthday. I will also have worked at The Chapel of Eternal Love for just over twenty-five years. But sadly, it is now time for me to take early retirement.
My older sister, Katie, and her husband are moving to Florida. Katie has been keeping her eye on our spry eighty-five-year-old mother, who has lived in the same house since she was married and refuses to move. It is my turn to pick up the baton from where my sister will leave off. My mother lives just outside of Carson City, which you know, is in the Northern part of Nevada. Buster and I will go there to be with her…