Local Girl Scout fundraiser creates new desserts out of cookies
September 14, 2016 - 4:56 pm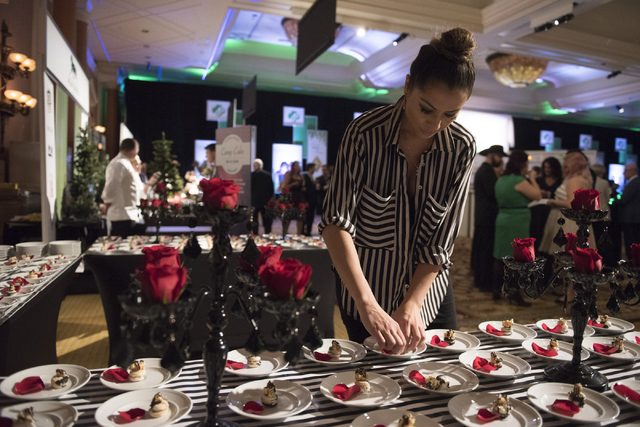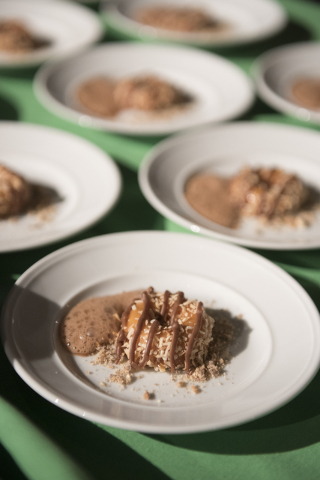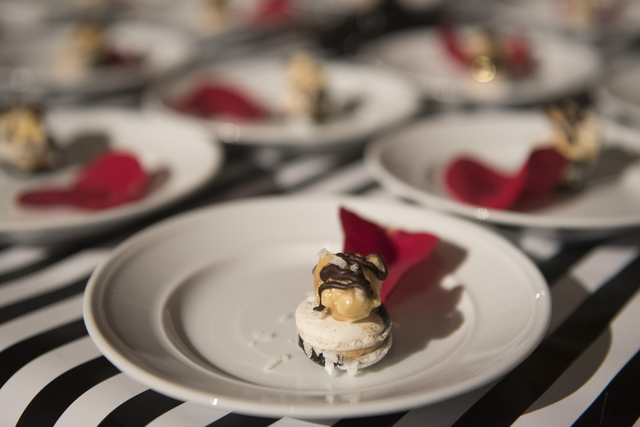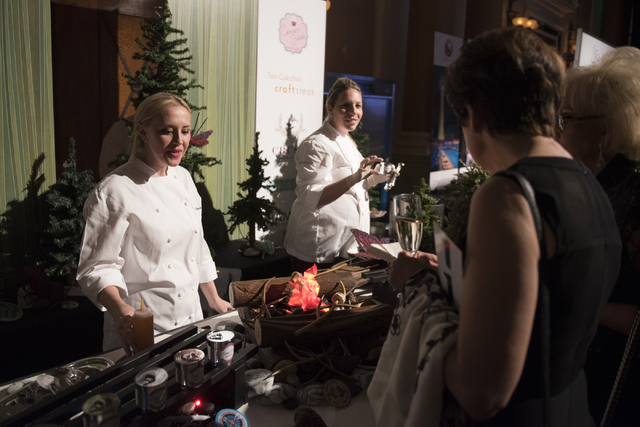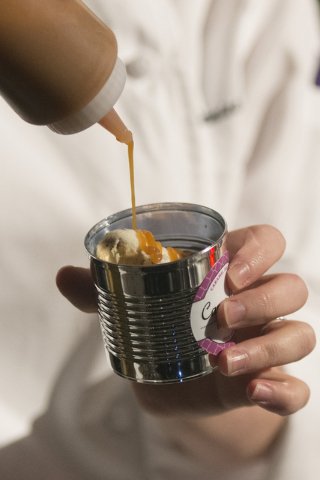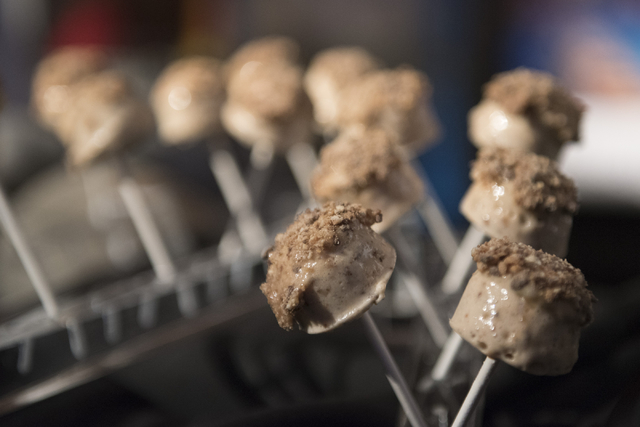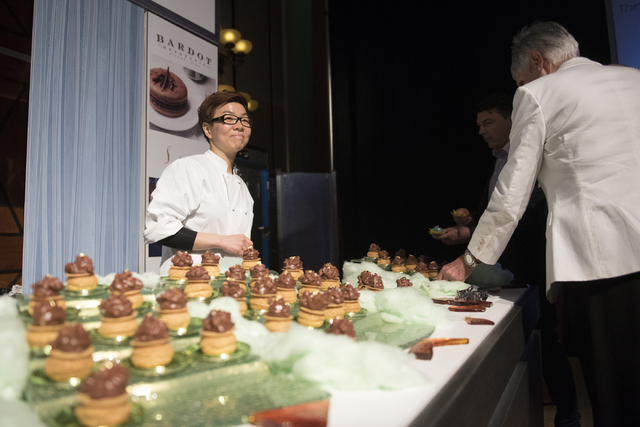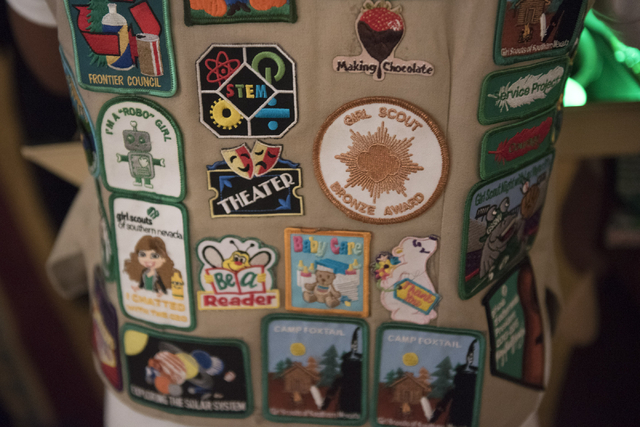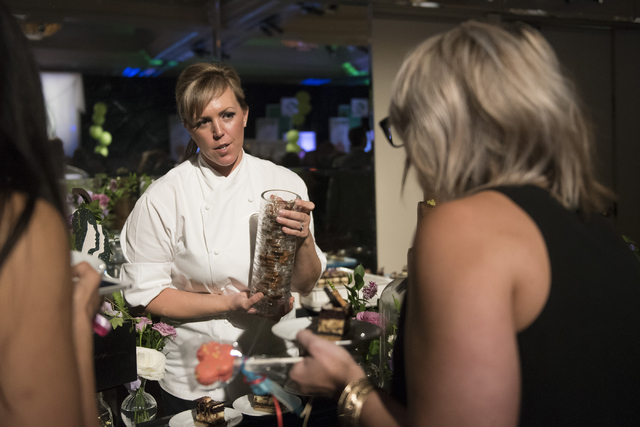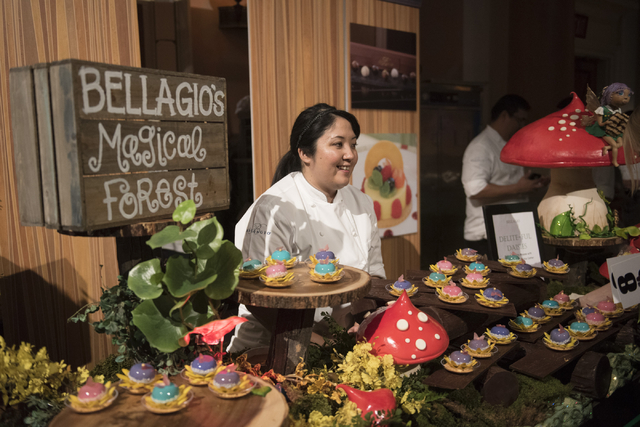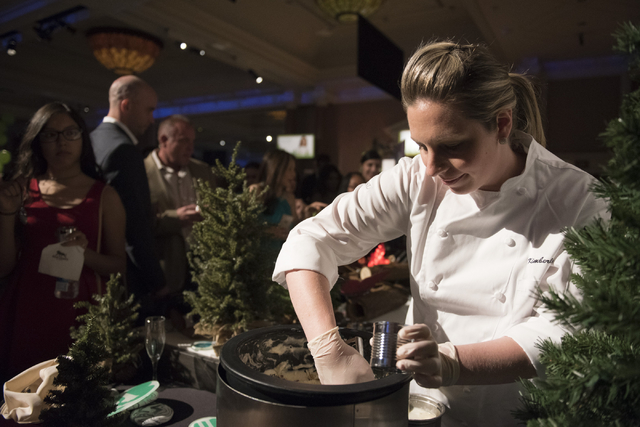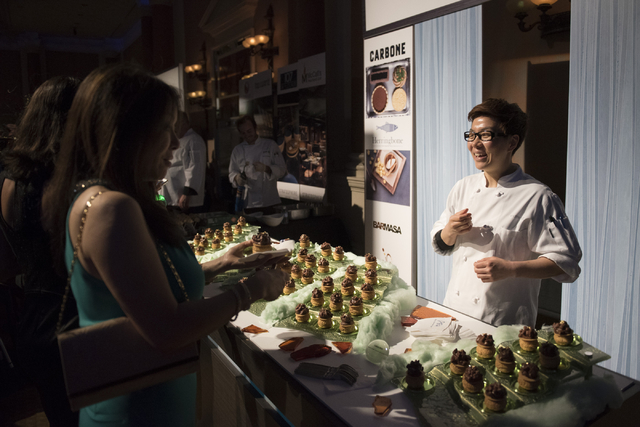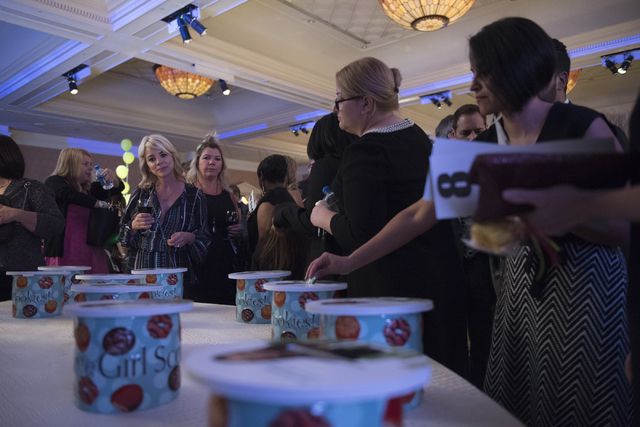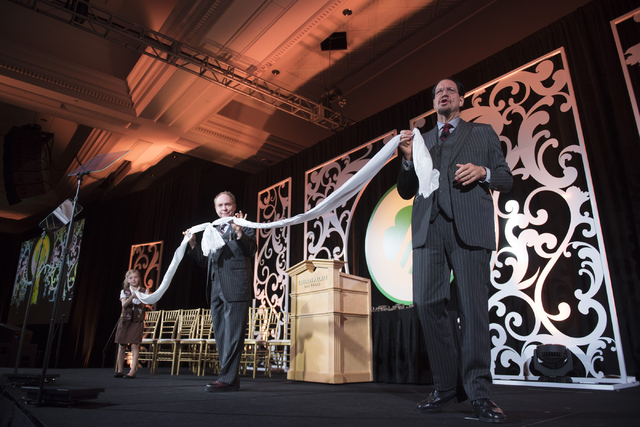 How do you top a Girl Scout cookie? Transform it into another dessert so tempting it leads off the meal instead of following it.
That's the recipe for success for Girl Scouts of Southern Nevada and their annual Dessert Before Dinner gala.
The eighth edition took place Saturday at Caesars Palace, drawing a record-breaking crowd that exceeded 700, raising more than $545,000 to support local Girl Scout troops. About 5,000 girls participate in Girl Scouts in Southern Nevada.
Spread across 10 tables were 10 desserts, each created by a Las Vegas woman pastry chef. Miniature chocolate gelato bars stood in pools of passionfruit cream. Pastel-colored, perfectly round spheres of chocolate mousse sat in a bed of golden white chocolate pebbles. At multiple tables, the desserts incorporated some type of coconut cream.
All of the rich, perfectly presented desserts had one ingredient in common: the Caramel deLite Girl Scout cookie (also known as a Samoa, depending on which of the two Girl Scout cookie bakers serves your area).
In a twist that would thrill any of the event's young beneficiaries, guests gorged on the various creations before sitting down for dinner.
"The Girl Scouts is such a great organization, when I was little I was in it," said Tammy Alana, a pastry chef at Alize in the Palms, who participated for the first time this year. "I guess that I just felt that it was at least one way I could give back from what I got out of it as a kid."
For the event, she crafted a coconut panna cotta decorated with caramel and chocolate ganache to look like the Caramel deLite cookie.
Cynthia Werth, pastry chef at the Stratosphere, was the only chef in this year's lineup who has participated in every Dessert Before Dinner event, winning two of them. Previously, she's incorporated the featured cookie into a cheesecake or bread pudding.
"I always try and come up with some sort of a comfort food angle, something that it's not too obscure," Werth said. "I just try and work around that."
This year, she presented a toasted marshmallow pop with a caramel cookie center and white chocolate dipping sauce.
An audience vote crowned Denise Elliott and Kimberly Vitou, both assistant pastry chefs at the MGM Grand, the night's winners for their Camp in a Can, a chocolate lava cake topped with ice cream, caramel, and surrounded by crumbled Caramel deLite cookies.
The money raised Saturday night will primarily go toward making Girl Scouts accessible to girls of all backgrounds. It will fund scholarships that cover the cost of joining a Girl Scout troop for a year, and will fund the creation of more "super troops." While traditional troops typically include six to eight girls and two volunteer troop leaders — usually girls' moms — super troops include 60 to 80 girls led by a combination of staff and volunteers. This way, girls from communities where parents may not have the time or resources to be a troop leader can still participate.
"The way I explain it to folks is, we're crowdsourcing a troop," Girl Scouts of Southern Nevada CEO Liz Ortenburger said. "So instead of asking two volunteers to carry the whole load, we're asking many volunteers with staff support to carry the load, and spreading it out."
Girl Scouts of Southern Nevada started the super troop program nearly three years ago, though now chapters around the country are beginning to follow suit. Currently, there are 14 super troops in the area, a number Ortenburger hopes to grow dramatically within the next two years. Eventually, she'd like to have a super troop within a mile of every girl in Las Vegas.
"One of the big reasons why this fundraiser is so important to us is that it helps us expand that base so we can get super troops started everywhere," Ortenburger said, noting that with the help of event sponsors "nearly all" of the money raised goes into the program.