Longtime musicians remember days when gigs were plentiful in Vegas
September 24, 2011 - 11:09 pm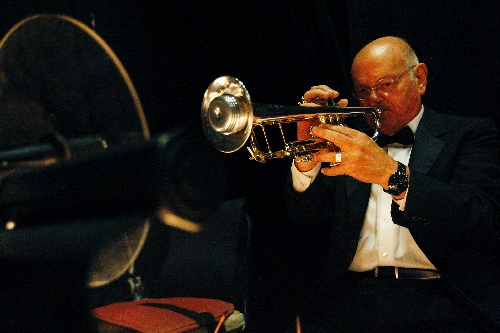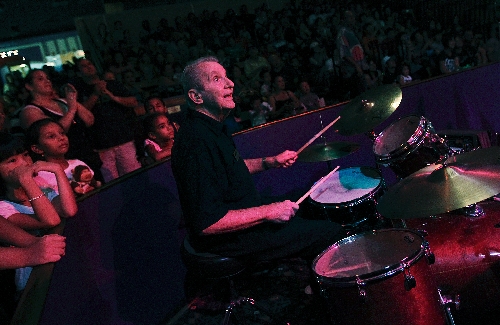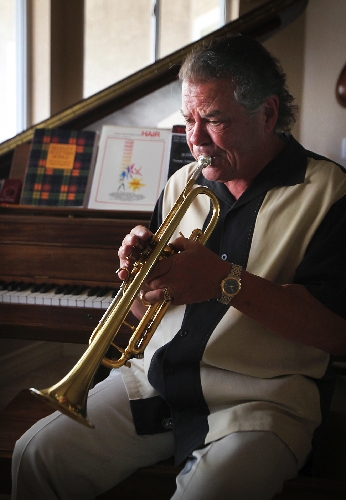 Bill Bailey remembers the days when he would say about his job: "I don't want to be doing this when I'm 50."
Bailey, 61, played upright bass in the Desert Inn's house band in the early 1980s. It was a regular job that came with a regular paycheck and benefits and, like all regular jobs, there were times when it was frustrating. So when he would say that he didn't want to be doing "this" in his 50s, he meant the late nights and the drudgery that comes from playing the same music night in and night out.
But this was not what he had in mind: a Las Vegas Strip mostly devoid of live musical accompaniment, shows that perform to prerecorded scores, a career abbreviated by a lack of opportunities in a town where there once were too many.
"I was aware that I had one of the best jobs in the world," Bailey says. "To get a regular paycheck on a mostly regular basis, to get the union benefits for doing what you love, it was a great privilege. I'm sure I didn't appreciate it at the time."
Bailey is one of countless musicians who not only found steady work in Las Vegas but moved here strictly for the musical opportunities. Some left popular artists such as Woody Herman, Stan Kenton, Steve Lawrence and Eydie Gorme, even Broadway, to take a job with a casino house band.
It was as close to a musical utopia as you could find: staff musicians, paid by the casinos, working regular jobs with real benefits backing up performers such as Frank Sinatra, Tony Bennett, Sammy Davis Jr. and other big names.
But it all ended in 1989. That's when hotels phased out their house bands in favor of taped scores or inclusive shows featuring a visiting performer's own band. The Musicians Local 369 tried to save those jobs by striking, even using their union hall and building as collateral to pay for the strike.
"We were fighting for our lives," recalls Frank Leone, president of the union.
But it was inevitable. Contemporary performers used rhythm sections and didn't need orchestration. Local musicians were fighting an overall shift in the national culture of music, Leone says. The strike marked the end of an era that seems to be fading in the present-day Strip where gigs are few and far between for trumpet players, trombonists, bassists and other big band musicians.
After the strike, work was hit or miss, Leone says. Some musicians continued their careers uninterrupted by taking freelance work or piecing together a few recurring gigs. Others struggled to find steady gigs and had to take a second job to pay the bills.
"This was supposed to be the part-time job," Bailey says of the 20 years he has worked in a local hospital admitting department. "But it's slowly reversed itself over the years. I'm fortunate to have it."
Bailey picks up a couple of gigs a year, sometimes filling in for a week or two at "Phantom — The Las Vegas Spectacular," which features a live orchestra. And he plays with the Nevada Chamber Symphony. He wishes he could play more, but there's not much demand for a bassist.
"There's something inside me that doesn't feel like a musician because I'm not playing," Bailey says. "I want to feel like a musician. Having the side job would be fine. I'm really fortunate to have that Strip gig, but as I get older, I'm on the fringes. I've played the street performer kind of thing in front of Paris. I think most of the guys I've had my connections with are either dead or just don't play anymore."
If you were any good, you could easily get work in Las Vegas during that era, says drummer Tommy Check, 72. He moved to town in 1969 from New York City.
"I figured it was kind of dumb, I was living in New York and working mostly on the West Coast," Check says. "I figured I might as well move out there."
Name a big artist and Check played with him or her: Sinatra, Davis, Steve and Eydie, Bennett, Elvis Presley. He had a long run in the Las Vegas Hilton's house band. Now, he plays weekends at Circus Circus on the Midway stage.
It's enough for him, and he's grateful to have it. When he was diagnosed with lung cancer in 2008, he relied on his union insurance coverage to pay for treatments. But even if you offered him more, he would probably turn it down.
"For me, two or three days a week is perfect," Check says. "I can play a round of golf sometimes, and I'm not killing myself at this stage of my career."
But in the early days of his Las Vegas career, Check worked constantly. The house band usually performed six days a week, twice a day. Shows were usually at 8 p.m. and midnight, which gave musicians a chance to play other gigs before or in between. They called it doubling or tripling, depending on how many shows they played in a night. Doing that for a while helped Check build a nest egg.
Musicians also got paid by the hotels even when they didn't play, so if a performer brought his own drummer or guitarist or pianist, the house musician didn't always have to play the show. But he always got paid, Check says.
It was that free-flowing money that attracted skilled musicians in the first place. They saw a chance to settle down, earn a living and get off the road, Leone says.
Trumpet player Walt Blanton toured with Woody Herman's band, even wrote an arrangement for the artist that led to Herman's winning a Grammy. Blanton wanted a more steady home life for him and his wife, Carol, so in 1973, they moved to Las Vegas at the urging of musician friends.
"They were doing really well," says Blanton, 66. "They said you've got to come out here, this is where it's the best."
Blanton now teaches trumpet at the College of Southern Nevada, and he has performed with the Las Vegas Philharmonic. He doesn't think about the negative aspects of how things ended for musicians on the Strip. Blanton likes to remember that time fondly.
"I don't remember not having a good time. I just loved my work," he says.
Though there are some live orchestras on the Strip – Cirque du Soleil, "Phantom" and "The Lion King" — they're small in comparison to those old house bands, says trumpet player Tommy Porrello, 73.
He left New York in 1964, where he played in the Broadway orchestra for "Funny Girl" starring Barbra Streisand. He was 27.
"I think I was a little bit too young to play in a paid orchestra at the time," Porrello says. "It was getting kind of boring for me, to be honest."
Las Vegas was much more appealing. He played with Vic Damone at the Frontier for a few years. He played with Frank Sinatra and still performs with Frank Sinatra Jr. when he comes to town. Porrello also plays in "The Rat Pack Is Back" at the Rio.
There's always something going on in town that requires live musicians, Leone says. Celine Dion brought in a full orchestra, 30 pieces, to back her up in her Caesars Palace show. Some performer somewhere needs a trumpet player or a drummer to augment his or her band.
"But it's not like it used to be," Leone says. "It will never come back."
Contact reporter Sonya Padgett at spadgett@reviewjournal.com or 702-380-4564.