Los Angeles' Eggslut opens at Cosmopolitan Friday — VIDEO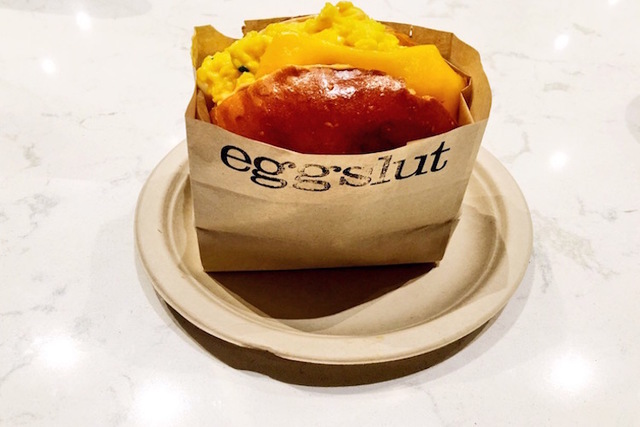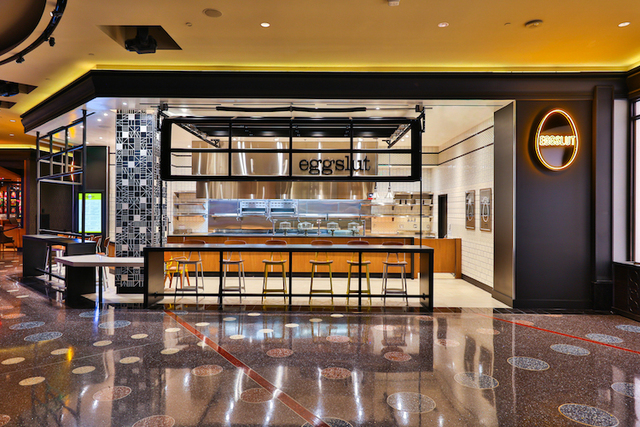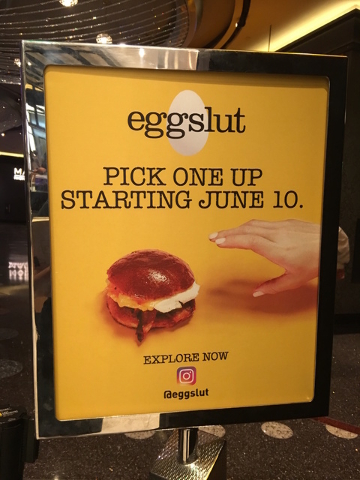 Its name may be funny to many, but with its vast cult following and rapid expansion, Eggslut is proving its restaurant is no laughing matter.
Leading the Eggslut revolution is its eccentric owner and chef, Alvin Cailan, who has been full-speed ahead with serving his egg-cellent creations since he first cooked up Eggslut's classic dishes out of a Los Angeles food truck.
What exactly is an Eggslut?
According to Cailan — a self-proclaimed lover of eggs who's passion for cooking is as bright as the florescent green Nikes on his feet — Eggslut's quirky name is part food blogger-term, part Hebrew.
Bloggers refer to those who love eggs so much that they could eat them all day, everyday as "egg sluts," Cailan said.
In addition, when the Eggslut food truck was up and cooking, the mobile eatery would often park in an Orthodox-Jewish neighborhood, where local customers informed Cailan and his team that the word "lut" means love in Hebrew — thus, Eggs "lut" (lover).
What's next on Eggslut's plate?
With dedicated diners waiting in lines 40 minutes (or longer) just to get their hands on Eggslut's famous "Slut," among other popular dishes, LA Weekly notes, the eatery opened a permanent spot in downtown Los Angeles' Grand Central Market in 2013.
Fast forward three years later and the future is sunnyside up for Cailan and his egg-filled empire.
Cailan — who also has debuted a Ramen spot and a Filipino barbecue joint in Los Angeles — is gearing up to launch two more Southern California Eggslut locations later this year and its first out-of-state restaurant at the Cosmopolitan in Las Vegas.
Those familiar with the eatery will be thankful to learn that its signature dishes will go untouched when it opens across from Marquee night club on Friday.
Keeping up with Las Vegas' 24/7 nature, Eggslut will serve its classic dishes seven days a week: 7 a.m. to 7 p.m., Monday and Wednesday through Friday, and midnight to 7 p.m., Tuesday, Saturday and Sunday.
Contact Caitlin Lilly at clilly@reviewjournal.com. Find her on Twitter: @caitielilly_