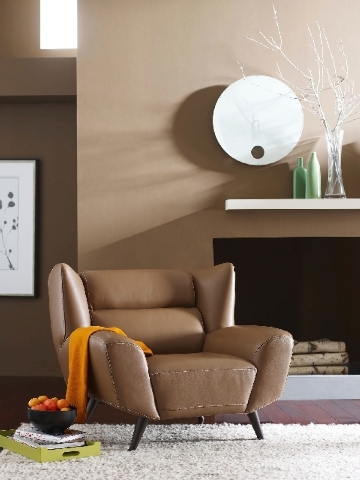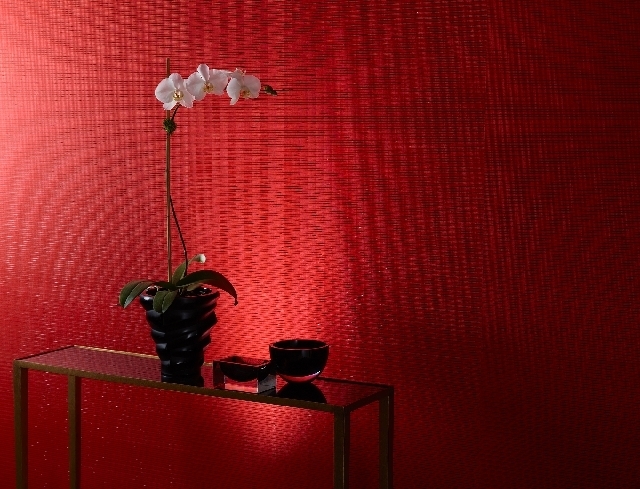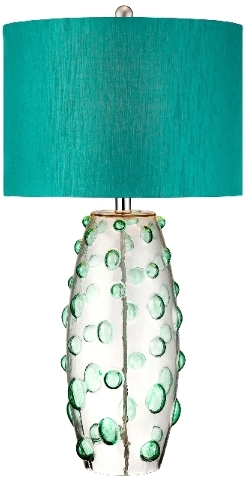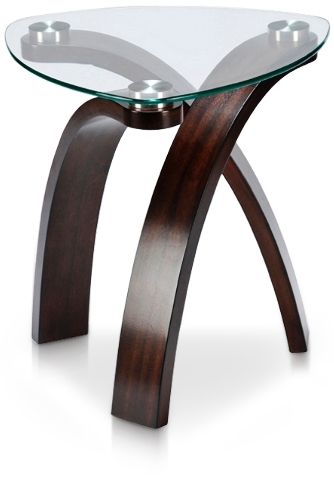 Maybe it's the influence of popular television shows such as "Mad Men." Maybe it's just the cyclical nature of design. Or maybe it's because people are tired of clutter and are pining for a cleaner look for their homes.
Whatever the reason, the sleek look of the early 1900s is back in fashion.
Modern and contemporary décor were prominently featured in many of the showrooms at World Market Center Las Vegas during the recent summer show for the industry.
" 'Mad Men' is totally influencing home fashions," said Stefanie Lucas, president of Domicil and Brands, North America, part of HTL, a German-based company that is expanding its presence in the United States. "In design things always go around, but people see that TV show and it now influences what they put in their homes."
One example is a surfboard-shaped cocktail table that Domicil showcased at the summer Las Vegas Market.
"It comes back with a slightly different twist," Lucas said.
"Modern design is making a strong comeback. We are seeing this time period in movies like 'The Great Gatsby' and television shows like 'Downtown Abbey,' said Manja Swanson, chief creative officer of Lamps Plus. "The time period had strong style direction, too. The 1920s through 1940s were filled with art deco, which is depicted by symmetry and rectilinear shapes."
Jill Abelman, owner of the Las Vegas interior design firm Inside Style, said many of her clients are requesting modern and contemporary décor in their homes.
"I really see a trend with our clients that they are tired of clutter — tired of taking care of a lot of fussy details — and, as a result, they love the idea of simplifying their homes, especially here in Las Vegas," she said. "The desert home seems to call for a more modern approach. Many of our clients who move here from elsewhere in the world usually decide to leave all of their current furnishings with the old house and completely redo the new one."
According to Abelman, modern and contemporary décor focus on clean lines, textures versus patterns and "less stuff overall."
Though they are similar and have roots in the same design principals, modern décor is not the same as contemporary décor, Swanson said.
"I think many people think that modern and contemporary are the same, but in interior design, they are not the same. Modern design refers to a period of time; it is a design style that was created between the 1920s and 1950s. Contemporary design is always in a state of change. It is now — of the moment."
Swanson said contemporary design is influenced by the world around us, everything from "pop culture to the economy."
"Look at this amazing world we live in and what technology has done. Technology allows us to sit in our home and find home furnishings, accessories and décor from all over the world, and the interiors of our homes are a reflection of this movement."
In general, today's designs are more contemporary, Lucas said, noting that her company specializes in modern and contemporary upholstery along with accent furnishings.
Especially popular are contemporary modular designs, which allow people to change the look of their room easily, she said.
Accessories and color changes also can change the mood of a space. Abelman and Swanson said the styles are known for their use of neutrals such as cream, white and gray, especially in modern settings.
"Gray is the new beige, and it looks good with everything," Abelman said.
Other elements that are key are materials such as linen and leather. Today's contemporary design incorporates many reflective surfaces along with graphic patterns.
"Contemporary design is ever evolving, so there are new colors and styles being used all the time," Swanson said.
Although modern and contemporary designs can be used in any room of the home, they are more prevalent in the "living room and bedroom because they are the places we seem to spend most of our time. But think outside the box, too; by simply changing out light fixtures in a powder room (or any room), you can make a great design statement that your family and guests are sure to enjoy," Swanson said.
Abelman said the living room is ideal because it has "more space and modern décor needs a little breathing room. It is not the type of design where you place a lot of pieces close together."
Because the furnishings have clean lines, they also blend well with other design styles.
"I think the most interesting rooms are ones that mix an unexpected element or different period piece in the mix. For instance, I would love to see an antique settee paired with a new upholstered ottoman/cocktail table in a crocodile texture," Abelman said.
But, according to Swanson, style shouldn't matter.
"Over the years I have realized that if you love a piece, or it makes you smile, it is a piece that will work in your home," she said.