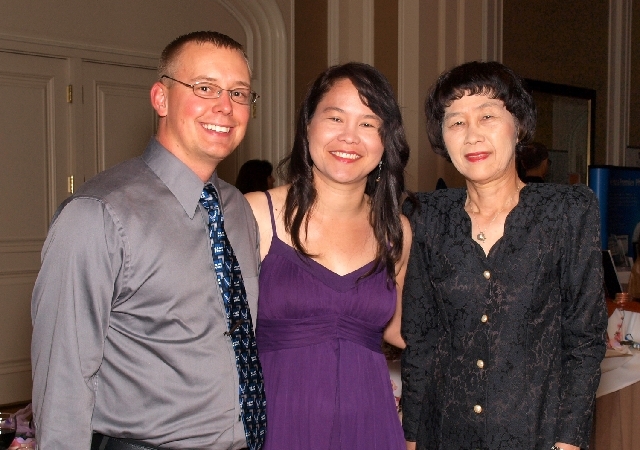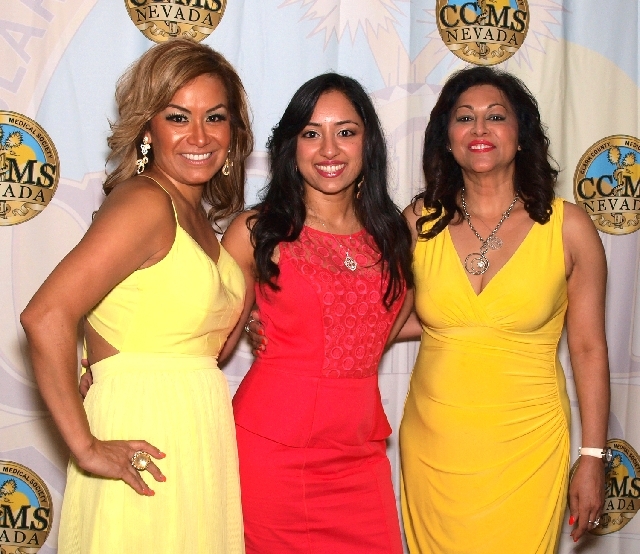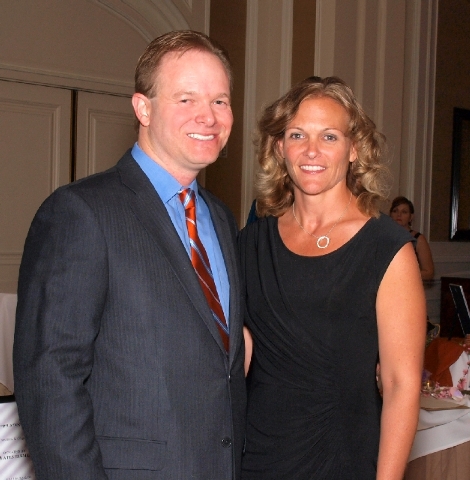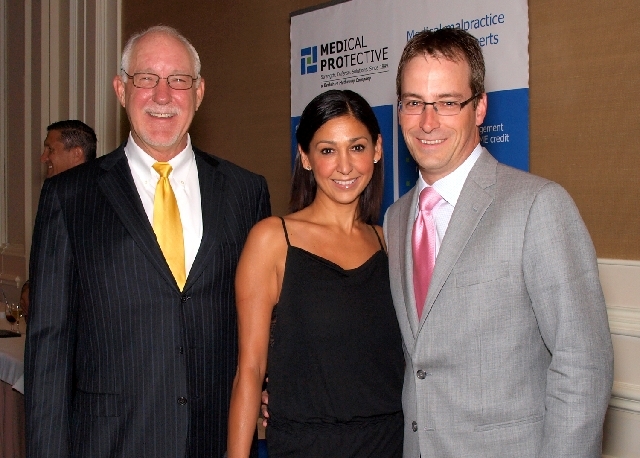 Dr. Joe Hardy of Boulder City received the Physician of the Year award during the Clark County Medical Society Presidential Installation Dinner and Awards Ceremony recently at the Four Seasons.
Hardy won the esteemed Harold Lee Feikes, MD, Memorial Award. The native Nevadan has served as president of the Nevada Academy of Family Physicians, and has twice been selected as Nevada Family Physician of the Year by his colleagues. Hardy has donated his time and expertise to numerous medical organizations and also serves as a Republican state senator.
Among other award winners, Ellia Ciammaichella and Zareen Choudhury received the Medical Student Rising Star Awards.
Ciammaichella, a third-year medical student at Touro University Nevada College of Osteopathic Medicine, also has a juris doctor degree from George Washington University Law School in Washington, D.C.
Choudhury was born and raised in Las Vegas and attended The Meadows School. She has bachelor's degrees in public health science and economics from the University of California, Irvine, and is a fourth-year medical student at the University of Nevada School of Medicine. Choudhury is pursuing an OB/GYN career and will graduate next year.
The Winged Heart Awards went to one nurse and one nonprofit. Abby Hudema has been a registered nurse for 22 years and a nurse in Clark County for 16 years specializing in emergency, labor and delivery, and trauma nursing. For the past three years, Hudema has worked as the pediatric trauma program coordinator and EMS liaison at the University Medical Center Trauma and Burn Center.
The nonprofit award went to the Dr. Joel and Carol Bower School-Based Health Center at Basic High School in Henderson. The center provides health care to at-risk children in Henderson schools. Dr. Bower, a longtime physician in Henderson, founded the school in 2004 as a collaboration between Nevada State College and the Clark County School District.
Among the 300 guests were Keith Boman, Dawn Gibbons, James Hooban, Jessica Moore, Steve Keltie, Lauren Motta, Joel Bower, Jill Hardy, Shanila Choudhury, Joel Davidson, Debra Toney, Denise Taylor, Andera Davis, Kim Anderson, Debbie and Jamie Donaldson, Sherri Coffman, Selma Bartlett, Chad King, state Sen. Mark Manendo and university Regent Mark Doubrava.
John Ellerman, chairman of the scholarship fund, announced that the medical society awarded 10 $1,000 scholarships this year.
District Judge Jennifer Togliatti installed the 2013-14 Clark County Medical Society president and board of trustees: Keith Brill, president; Michael Edwards, president elect; Andrew Eisen, secretary; Arezo Fathie, treasurer; and Lesley Dickson, delegate chair.
Also attending were George Alexander, Loretta Moses, Yanne Givens, Neil Carmena, Don Havins, Larry Matheis, Nita Ebens, Edyta and Christopher Jankowski, Casey Caruso, Gloria Aberman, Nighat Abdulla, Karen Gordon, Heidi Holley, Christina Moon, Jill Moore and Addy Zilberman.