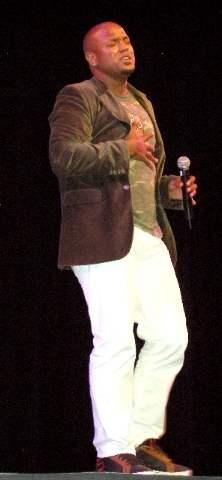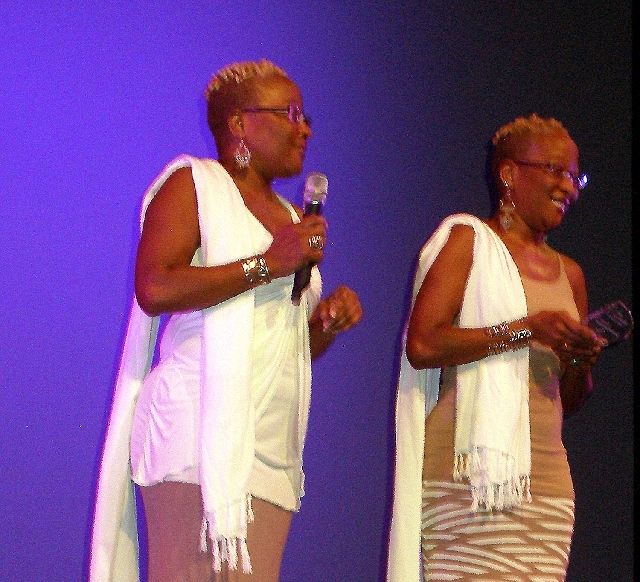 The College of Southern Nevada dance program and Mosaic Sky presented their inaugural Mosaic Inner Spirit Awards recently at the Nicholas Horn Theatre on the CSN campus in North Las Vegas to recognize the efforts of everyday people to create a stronger community.
The common bond for the event is to serve the good of individuals who are less fortunate. It is hoped the efforts will lift the self-esteem of all involved, which would benefit the community.
Hosting the event was Lillian McMorris, who was joined by Tshlene Henreid, co-founder of the Life Long Dreams Program; Vita Johnson, director of Mosaic Sky; and Monica Armstrong from the Trinity Academy of Arts.
The event provided an evening packed with entertainment, fun and live music. The Kremer Dance Collective, Life Long Dreams and the Trinity Academy of Arts lent strong support to fill in between the acts.
Following a prayer by Fate Kent, the show opened with Jay DaPriest, known as Mr. Ambition, performing a rap song.
The first award winner was dancer Megan Roesner, followed by performer Christopher Wamsley.
A special tribute was given to the third award recipient, Reggie Bennett, the founder of RAGE, which stands for Rebuilding All Goals Efficiently. The organization helps people with disabilities.
Next to be honored were the twins Jani and Jewel Jeppe. The two are dancers who also do choreography for the Trinity Academy of Arts.
Performing next was dancer Leslie Kremer Roth followed by the monologue "The Caged Bird," performed by D'Jeanette .
The fifth award was given to dancer Rick Gibbs, while the sixth award was bestowed upon performer Sheila Johnson.
Celebrity Phil Flowers presented the next Inner Spirit Award to Joe Brooks, a devoted father who raised two sons, who performed in the event. Lady V. dedicated her song "I Believe in You and Me" to Joe Brooks.
The next two awards were presented by show producer Tshlene Henreid to Rahmaan Phillips and to Dorothy Calabrese, the Beyond Courage Award, as Shelly Jordan sang "The Greatest Love of All."
Tshlene Henreid presented the last three awards to Fate Kent, Leslie Roth and vocalist Lady V. James Hilsman sang "Stand" as a tribute to the three.
The full cast returned to the stage to close the program with the song "The Greatest Love of All."
Assisting with the introductions were Vita Johnson, Theresa Vance, Monica Armstrong, Alex Juarez, Damien Frederick, Darryn Johnson, Elonda Potter, Chiquita Burks, Sheila Johnson, Richard Steele, Jolene Bennett and Alexis Wilson.