Mother-daughter team make Las Vegas animal nonprofit dream come true
September 11, 2015 - 5:08 pm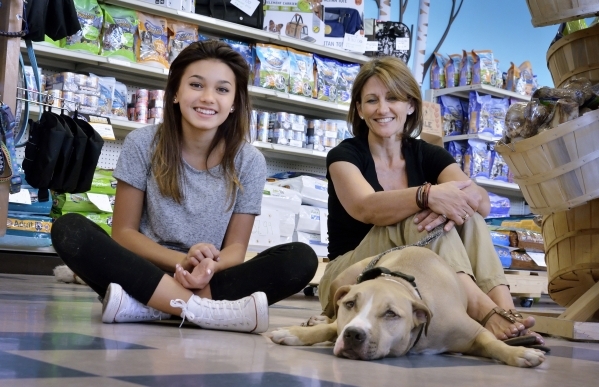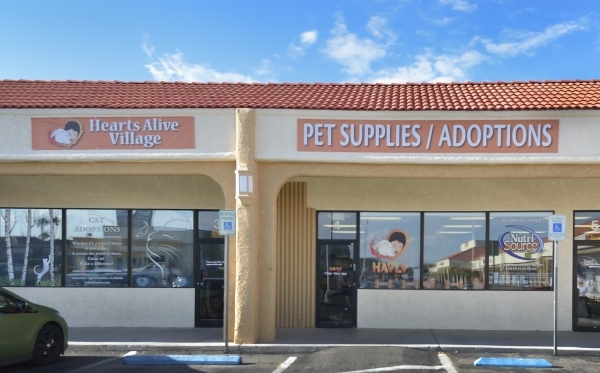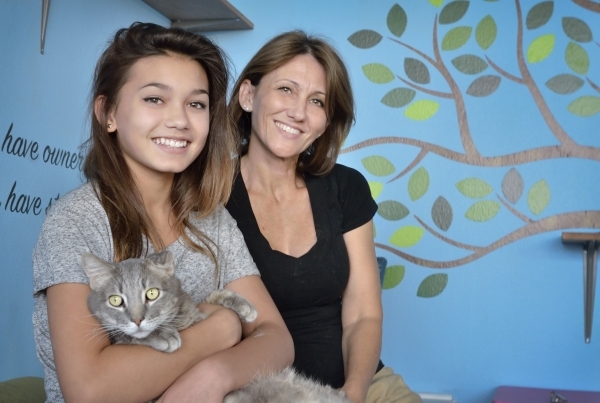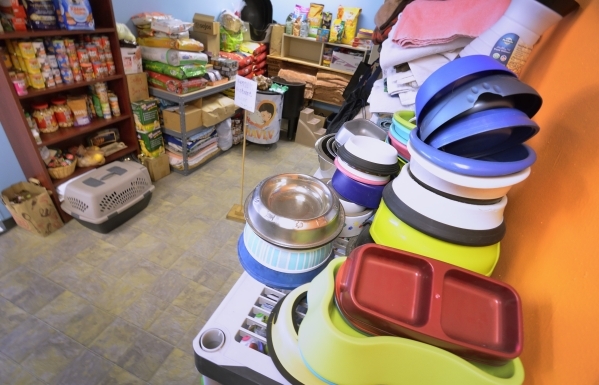 One little girl. One big dream.
When Kendall Stevens was 10 years old and in fifth grade, her teacher at Guild Gray Elementary School, Heather Oney, had everyone write daily in a composition book. One day, Oney asked them to put down their dream, what they wanted to do. Kendall wrote of creating a rescue for animals. It wasn't a fleeting dream — at one point, she'd entertained ideas of becoming a veterinarian.
"I've always had a passion for animals," she said.
At the end of the school year, her mother, Christy Stevens, read the entry, and it struck a chord.
"We're a busy family," Christy said. "Sometimes my hours are (totally filled), but when she said, 'This is my dream, but I thought it would be too hard,' I went, 'Wait a second, just because we're busy doesn't mean that dreams can't be worked on, too.' … It was kind of an awakening for me as a mother."
The two acted on that dream, and the result is the nonprofit Hearts Alive Village Las Vegas. The adoption/pet supplies center is at 1750 S. Rainbow Blvd., No. 4.
It was established in February 2014. The Stevens family knows how to operate a business: It owns Pictographics, a large-format digital printing company, and already had a good idea of how to operate the nonprofit and establish a sustainable model.
Kendall — now 13 and an eighth-grader at Lawrence Junior High School, 4410 S. Juliano Road — said the part that hits home with her most is seeing "my dream actually coming to life. It's like, 'Wow.' Sometimes I just stand back and watch what's happening, and it's crazy; it's amazing."
Hearts Alive, which is dedicated to rescuing and rehabilitating homeless dogs and cats, started with two animals.
"They would have been euthanized," Christy said. "They were two big dogs who had been left outside all their lives, and they had horrible sun damage. They were neglected and needed a lot of medical attention."
At first, the pet rescue portion of Hearts Alive was entirely foster-based. Now, it's headquartered in a shopping center on the northeast corner of Oakey and Rainbow boulevards. Step inside the nearly 2,600-square-foot space, and you'll find a handful of greeters —that is to say, dogs available for adoption — and a separate room, visible through a large window, that is dedicated to cats. The walls are decorated with cute sayings with which animal lovers can relate, such as "My therapist has whiskers."
The dogs are at the headquarters during the day, and they go to foster homes at night.
The operation also has a cuddle room. Students and others are welcome to do homework there or de-stress, knowing the dogs likely will want to join them. It also helps keep the animals socialized.
"It's a work in progress," Christy said. "It's where volunteers can come in, take a dog and hang out with them."
The community is invited to join the fun. Hearts Alive is putting in Wi-Fi and plans to invite college students to visit to study, relax and gain an appreciation for the animals. Christy said it's a way to ensure that future pet owners have an appreciation for the contributions pets make to our lives and how to be responsible for them.
When its first two dogs were rescued, Hearts Alive wasn't able to secure a foster parent quickly, so, Christy said, "I had a crazy moment, and I rented a house that was empty in my neighborhood. It became the big dog house for a while."
Soon after it was established, Hearts Alive reached out to the Shade Tree shelter and its Noah's Animal House component, which harbors the pets of abused women staying at the shelter. One woman, Patty Kreckman, stood out. She was not just a victim of domestic abuse but also a cancer survivor. Her commitment to cats was obvious. Hearts Alive tapped her to live in the house it had rented. Kreckman now takes care of rescued cats there.
"Now she has a purpose. She's a cat whisperer," Christy said of Kreckman's knack for connecting with felines.
Adoptions come with home visits and a trial period. There's no pressure to go through with the adoption if it doesn't seem to be working out.
The nonprofit has spay, neuter and microchip programs. It also assists families who have taken in animals. In the back is Kendall's Kupboard, where there are bags of donated food and pet supplies to help pet owners facing tough times, so they don't have to give up their animals.
Since its inception, Hearts Alive has helped more than 80 animals find forever homes. Their photos are up on the walls.
"I feel we've helped even more — maybe double that number — to stay in their homes and not get taken to the shelter in the first place, by educating people and supporting them so they're not struggling," Christy said. "We have trainers who can help with behavioral problems and crates so people learn how to crate train, so they don't just throw up their hands and go, 'I'm done with this puppy.' "
All of these programs do not come without a cost: The effort is supported by donors and events such as the Family, Fur & Fun Festival at Mountain's Edge.
"We're working hard to chase the money to be able to support our program," Christy said.
Kendall said it's amazing to see how far her vision has come.
"Sometimes you're working and working," said Kendall, "and you don't see (the results). Every once in a while, I'll take a step back and realize, it's crazy, my dream is coming alive."
Visit havlv.com, email info@havlv.com or call 702-870-0065.
— To reach Summerlin Area View reporter Jan Hogan, email jhogan@viewnews.com or call 702-387-2949.
Hearts Alive Village Las Vegas
1750 S. Rainbow Blvd., No. 4
Visit havlv.com, email info@havlv.com or call 702-870-0065