MYSTERY SURROUNDS NEW SEASON
September 21, 2008 - 9:00 pm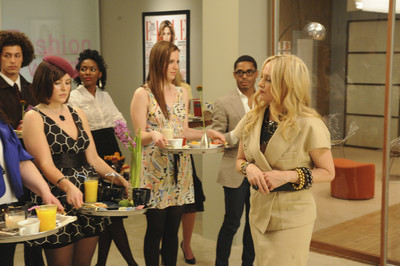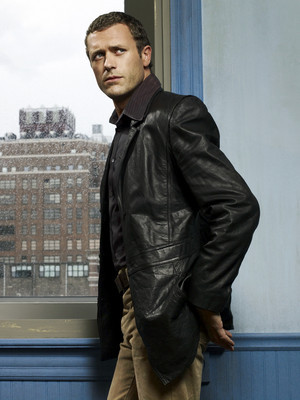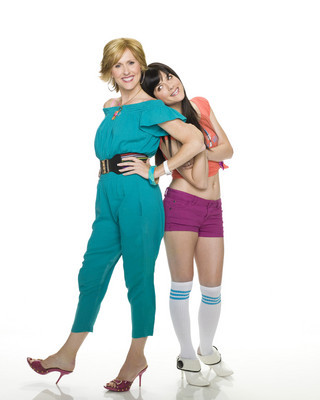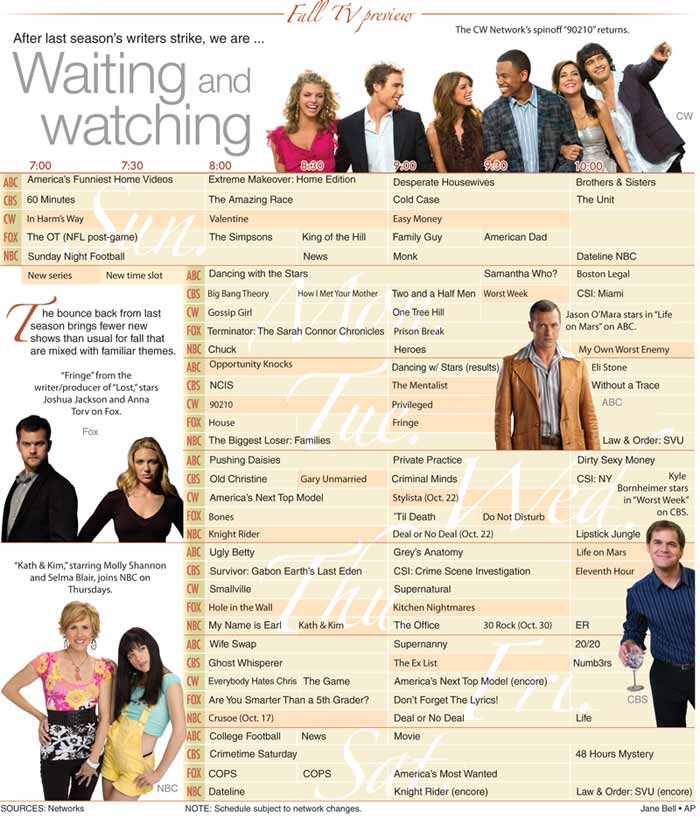 Not excited about the new fall TV season? Blame the writers strike.
Haven't heard enough about the new shows to know whether you should be excited? Blame the writers strike.
Trouble sleeping? Wife cheating on you? Tom Brady's torn ACL already cost you your fantasy league? Might as well blame the writers strike for all that, too.
It seems last winter's 100-day work stoppage has become the scapegoat du jour, edging past the liberal media, the homework-hungry family dog and Not Me, the mischievous ghost from The Family Circus.
But something has to take the blame when the 2008-09 season, set to kick off Monday, remains shrouded in mystery because roughly half of the new series weren't sent to critics in time for review.
CBS' "Eleventh Hour." ABC's "Life on Mars" and "Opportunity Knocks." The CW's "In Harm's Way" and "Sylista." And NBC's entire freshman roster of "Crusoe," "Kath & Kim," "Knight Rider" and "My Own Worst Enemy." Not a single one could be delivered by the middle of September.
In any other year, episodes of all but one or two fall series are available in early June, which helps build viewer awareness and anticipation months in advance. (And, really, not showing their products to the media first? Who do the networks think they're dealing with, movie critics?)
But if you watched any of NBC's Olympics coverage, you've seen as much of the network's new shows as anyone. Although it didn't have to be that way. As of July 21, "My Own Worst Enemy" had just finished shooting its first episode, "Knight Rider" already was filming its third, "Crusoe" was described as being in "midproduction" and "Kath & Kim" executive producer Michelle Nader seemed surprised that critics hadn't yet seen her series.
At one point, NBC even offered to send scripts of its new series to critics. Scripts! You don't dedicate your life to watching TV if you like to read.
It's true, the strike delayed the development of new shows. But given that it ended all the way back on Feb. 12, the interruption shouldn't be a realistic excuse for keeping viewers in the dark.
After all, CBS was able to deliver pilot episodes of four of its five new series — the exception being "Eleventh Hour," after producers decided to swap a later episode for its pilot — as well as a 15-minute preview of "Harper's Island," a drama that won't debut until next year. And the network was able to do that right on schedule, strike or no strike, just like any other year.
Here's a look at the fall's 20 new series, especially the ones that have seen the light of day. All of them start this week unless otherwise noted. And, as always, times and dates are subject to change.
SUNDAYS
"IN HARM'S WAY"
7 p.m. KVCW-TV, Channel 33 (starts Oct. 5)
What it's about: Each week, the reality series will look at a different dangerous job, such as Coast Guard rescue swimmers and something called avalanche hunters.
What it's like: An episode wasn't available for review, but it sounds like someone's been digging through Thom Beers' trash. Although the whole dangerous-jobs genre — which Beers pioneered with "Deadliest Catch," "Ice Road Truckers" and "Axe Men" — was starting to feel played out even before this.
"VALENTINE"
8 p.m., Channel 33 (Oct. 5)
What it's about: Greek gods are alive and well in Los Angeles and they're … running a dating service? Grace Valentine, aka Aphrodite (Jaime Murray), brings soul mates together with undercover help from Eros, Hercules and the goddess of the Oracle at Delphi.
What it's like: The lovebirds-of-the-week are almost embarrassingly bad. Were it not for the presence of Murray ("Dexter") and Autumn Reeser ("The O.C."), "Valentine" would feel exactly like one of Cinemax's soft-core erotica series. Minus all the good parts.
"EASY MONEY"
9 p.m., Channel 33 (Oct. 5)
What it's about: Matriarch Bobette Buffkin (Laurie Metcalf) runs a family-owned payday loan center.
What it's like: When you name your show's matriarch Bobette Buffkin, it's all downhill from there. "Easy Money" aims for the white-trash lunacy of "My Name Is Earl," but misses — badly — and never shakes the vibe of a mediocre student film.
MONDAYS
"WORST WEEK"
9:30 p.m., KLAS-TV, Channel 8
What it's about: Disaster follows Sam (Kyle Bornheimer) whenever he's around his girlfriend's parents (Kurtwood Smith, Nancy Lenehan).
What it's like: Imagine an even-more-farcical version of "Meet the Parents" that's only about half as clever as it thinks it is. When his girlfriend's mom starts bragging about the goose she's making for her husband's birthday, you can be sure Sam will find a way to pee on it. Mildly clever once, "Worst Week" should start feeling pretty insufferable around episode four.
"MY OWN WORST ENEMY"
10 p.m., KVBC-TV, Channel 3 (Oct. 13)
What it's about: Henry (Christian Slater) is a mild-mannered, suburban family man. Edward (Slater) is a secret agent trained to kill. Henry and Edward are separate personalities sharing the same body. Edward knows about Henry, but Henry doesn't know about Edward — at least not until the mental wall separating the two goes haywire. Got it?
What it's like: If you do, maybe you could help explain it to the rest of us, because an episode wasn't available for review.
TUESDAYS
"90210"
8 p.m., Channel 33 (already airing)
What it's about: Midwest siblings (Shenae Grimes, Tristan Wilds) adjust to life at lavish West Beverly Hills High School.
What it's like: Producers Gabe Sachs and Jeff Judah of "Freaks & Geeks" fame promised an edgy update of the series, but even the sweetest people on "Gossip Girl" would eat these kids alive. And as Annie, the Brenda Walsh stand-in, Grimes is so wholesome, you expect cartoon birds to circle her head. Sachs and Judah have come up with some clever dialogue for their most interesting characters. Unfortunately, those characters aren't the leads, but rather Annie's grandmother (Jessica Walter) and an impossibly young English teacher (Ryan Eggold).
"OPPORTUNITY KNOCKS"
8 p.m., KTNV-TV, Channel 13
What it's about: The series will "surprise" its contestant families by bringing a game show to their front door, along with a dozen 18-wheelers, a 150-person crew, eight cameras, spotlights, helicopters and plenty of prizes.
What it's like: An episode wasn't available for review, but the show seems pretty limited by its concept. Because of the production demands, contestants must have fairly large homes, decent-sized yards, and wide, secluded streets. In other words, there's nothing like heaping prizes on families who aren't exactly struggling.
"FRINGE"
9 p.m., KVVU-TV, Channel 5 (already airing)
What it's about: In the latest series from J.J. Abrams ("Lost," "Alias"), an FBI agent (Anna Torv), a mad scientist (John Noble) and his estranged genius son (Joshua Jackson) investigate all sorts of fringe science, from mind control to teleportation to reanimation, that are involved in something ominous called "The Pattern."
What it's like: If it were from J.J. Smith, it would seem a lot better. But because Abrams has set the bar so high with his previous efforts, this one was bound to feel like a disappointment. Still, "Fringe" looks as though it could be a solid successor to "The X-Files" for years to come. And along with CBS' "The Mentalist," it's easily the class of the new season. (So far.)
"THE MENTALIST"
9 p.m., Channel 8
What it's about: A one-time stage psychic (Simon Baker) uses his acute powers of observation to help the California Bureau of Investigation solve crimes.
What it's like: After flashy roles on "The Guardian" and "Smith," CBS seems determined to make Baker a star, and the network finally may have found the right vehicle. His cocky, roguish charms offer a new wrinkle on the network's unending cycle of procedural dramas. They also help make "The Mentalist" a close second to Fox's "Fringe" for the best new series of the fall. (So far.)
"PRIVILEGED"
9 p.m., Channel 33 (already airing)
What it's about: An idealistic young writer (JoAnna Garcia) becomes the live-in tutor for rebellious twin socialites (Ashley Newbrough, Lucy Hale) in opulent Palm Beach, Fla.
What it's like: This one probably seemed better on the page. The set-up is good, and it plays into The CW's strength as the home for bratty rich kids. But the tone is all wrong, and Garcia and Newbrough seem like they're acting in different shows.
WEDNESDAYS
"KNIGHT RIDER"
8 p.m., Channel 3
What it's about: An indestructible, hi-tech car named KITT (voiced by Val Kilmer) fights crime.
What it's like: An episode wasn't available for review, but even "Las Vegas" creator Gary Scott Thompson, who signed on to develop the February TV movie into a series, wasn't a big fan of the source material. He says he told the network that if the series continued on the same path as the movie, "it's gonna go three (episodes) and out. … I said, 'You have to make this much bigger and much better and, you know, it's just gotta be kick-ass.' " Here's hoping.
"GARY UNMARRIED"
8:30 p.m., Channel 8
What it's about: Recently divorced dad Gary (Jay Mohr), who just started dating a single mom (Jaime King), has to deal with his ex-wife (Paula Marshall) and her fiance (Ed Begley Jr.), who once was their marriage counselor.
What it's like: Contrived? You betcha! There are a couple of genuinely funny moments here, but whether you'll be entertained relies almost solely on your tolerance for Mohr.
"STYLISTA"
9 p.m., Channel 33 (Oct. 22)
What it's about: Eleven contestants vie for an editorial job with Elle magazine by working as assistants to Anne Slowey, the magazine's fashion news director.
What it's like: An episode wasn't available for review, but The CW keeps calling the series a reality version of "The Devil Wears Prada." Contestants must complete tasks such as fetching Slowey's coffee, something she's so particular about, she says she's had to train hotel staffs in Paris and Milan to make it just right. (Hint: The espresso doesn't go next to the ice.) At least it sounds more realistic than "The Apprentice."
"DO NOT DISTURB"
9:30 p.m., Channel 5 (already airing)
What it's about: At one of New York's hottest hotels, Neal (Jerry O'Connell) is in charge of the pretty people upstairs while Rhonda (Niecy Nash) oversees the somewhat-less-pretty people downstairs.
What it's like: In recent years, the once-edgy Fox has been tagged CBS Lite. This is closer to UPN Lite. Jesse Tyler Ferguson, the funniest person on CBS' "The Class," is the funniest person on "Do Not Disturb." Then again, Dick Cheney would be the funniest person on "Do Not Disturb."
THURSDAYS
"HOLE IN THE WALL"
8 p.m., Channel 5 (already airing)
What it's about: In the latest Japanese reality import, two teams of three contestants try to contort their bodies to squeeze through oddly shaped openings in the barriers speeding toward them.
What it's like: "Wipeout" proved there's an audience for game shows where people get knocked into the water. But there's way too much filler here and less than two minutes of action in a 30-minute episode. And no matter how menacing co-host Mark Thompson tries to make it sound, could there be a worse catchphrase than "It's time to face the hole"?
"KATH & KIM"
8:30 p.m., Channel 3 (Oct. 9)
What it's about: Separated from her husband of six weeks, self-absorbed Kim (Selma Blair) moves back in with her mom, Kath (Molly Shannon).
What it's like: An episode wasn't available for review, but it looks God-awful. Then again, taken out of context, so did scenes from its Thursday neighbor "The Office."
"ELEVENTH HOUR"
10 p.m., Channel 8 (Oct. 9)
What it's about: Dr. Jacob Hood (Rufus Sewell) investigates scientific abuses with the help of his FBI protector (Marley Shelton).
What it's like: An episode wasn't available for review, but it's another series from producer Jerry Bruckheimer (the "CSIs," "Without a Trace"), so you can expect high production values. Although it was troubling this summer when, after producers were asked what types of things Hood would investigate, they mentioned cloning before going straight to the thrill-a-minute world of "genetically engineered agriculture."
"LIFE ON MARS"
10 p.m., Channel 13 (Oct. 9)
What it's about: After a car crash, a modern NYPD detective (Jason O'Mara) wakes up in 1973, where he clashes with his politically incorrect boss (Harvey Keitel) and a tough-guy fellow detective (Michael Imperioli) while trying to solve crimes the old-fashioned way.
What it's like: An episode wasn't available for review, although in this case, the delay is justified. When a pilot based on David E. Kelley's script didn't quite work, it was given to the producers of "October Road" to rewrite. They moved the drama's setting, as well as its production, from L.A. to New York, recast every role except O'Mara's Sam Tyler, and only began filming last month. But while the original British version of "Life on Mars" was impressive, it cried out for an American remake. Don't count this one out.
FRIDAYS
"CRUSOE"
9 p.m., Channel 3 (Oct. 17)
What it's about: Seventeenth-century castaway Robinson Crusoe (Philip Winchester) struggles to survive on a dangerous island while flashbacks fill in the gaps in his life before the island.
What it's like: Dangerous island? Flashbacks? It sounds like "Ye Olde Lost." Sounds like, because once again, an episode wasn't available for review.
"THE EX-LIST"
9 p.m., Channel 8 (Oct. 3)
What it's about: A psychic tells 30-something Bella (Elizabeth Reaser) that she's already dated her future husband, and if she doesn't reconnect with him in the next year, she'll be alone forever.
What it's like: Reaser makes for an approachably hot lead, and the dialogue is snappy. But by having to reconnect with a different guy each week, she's forced to walk the fine line between lovable and slutty. And while she tries hard to seem quirky — some would say too hard — the best moments come from the more interesting supporting cast.
SATURDAYS
The networks stopped introducing new shows on Saturdays years ago. But even if they had anything new, odds are they wouldn't have let anyone see it in advance.
E-mail TV columnist Christopher Lawrence at clawrence@reviewjournal.com.