NAACP chapter honors four at Freedom Fund Banquet
October 26, 2008 - 9:00 pm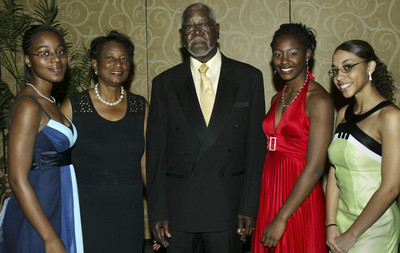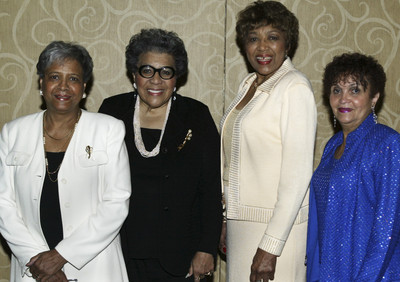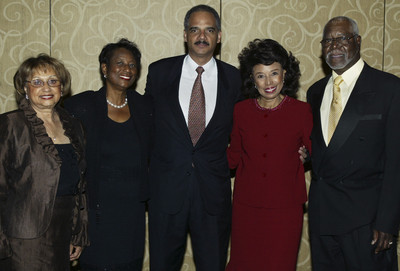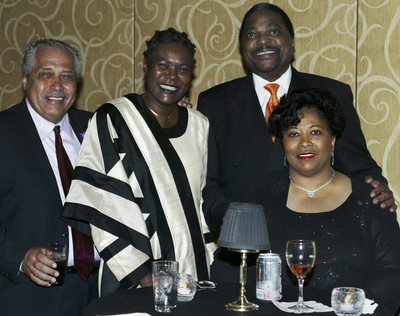 The Las Vegas chapter of the National Association for the Advancement of Colored People celebrated its 50th anniversary at the Freedom Fund Banquet on Oct. 18 at the Las Vegas Hilton.
Since its inception in 1909, the NAACP has worked to ensure political, educational, social and economic equality by supporting programs to advance individuals and to eliminate discrimination and bigotry in the United States.
This year's banquet honored Sen. Harry Reid, D-Nev., recipient of the Pioneer Award; Judge Lee Gates, recipient of the Thurgood Marshall Civil Rights Award; Wendell Williams, recipient of the Mary McLeod Bethune Education Award; and Ramon Savoy, recipient of the Ed Bradley Humanitarian Award.
The evening's keynote speaker was Eric Holder Jr., who served as deputy attorney general during the Clinton administration.
Among the 370 guests were Linda Bell, Darrel Thompson, Ronan Matthew, Philomena King, Evelyn Beals, Florence Townsel, Evelyn Pullman, Kyle Stinnett, Dana Ruthruff, Mary Ann Steele, Frank Oberg, Tracy Pollinger, Ken Fields, Denise and Dan Rutherford, Eva Guo, Rene Pryor, Verla Hoggard, Beverly Dabney, Joann Lewis, Mary Anne Gasparro, Amanda Foster, Loraine Wilson and Andy Brewer, president of the Las Vegas NAACP branch.
Ida Gaines chaired the banquet.
ANNUAL GALA: The Foundation for an Independent Tomorrow had their 11th annual Notte di Carnevale on Oct. 18 in the Vendome Ballroom at Paris Las Vegas. The group, founded by Janet Blumen, helps unemployed and underemployed Nevadans toward financial stability by providing mentoring, education and training.
Elaine Wynn introduced the 2008 Civitas Laurel Award honoree Jenna Morton, co-owner of the N9NE Group, which owns and operates multiple restaurant and nightlife entertainment venues in Las Vegas, Chicago and Dallas. Master of ceremonies was Andrew Blumen. Amy Ayoub served as dinner chairwoman and Joyce Sherman as gala chairwoman.
Attending were Jenna's husband, Michael Morton, Jewel Brooks, Jack Libby, Melinda and Tom Cook, Karen and Morgan Cashman, Marie Claire and Rino Armeni, Judy and Jim Kropid, Juanita and David Wasserman, Joanne Blystone, Susan and Monte Miller, Rene and John O'Reilly, Mari and Thom Landers, Deni and Steve Conrad, Patricia and Richard Wright, Sam Lieberman, Sandy Peltyn, R.J. Peltyn, Sharon and Norm Jenkins, Jack Weinstein, Michael Shulman, Jacque and David Matthews, Maureen and Phil Peckman, Jennifer and Bill Lerner, Jan and Owen Nitz, Ashley Nitz, Gina Guevara and Mack Parker, Leah Holleran, and Stacey, Dan, Maddi and Zack Albregts.