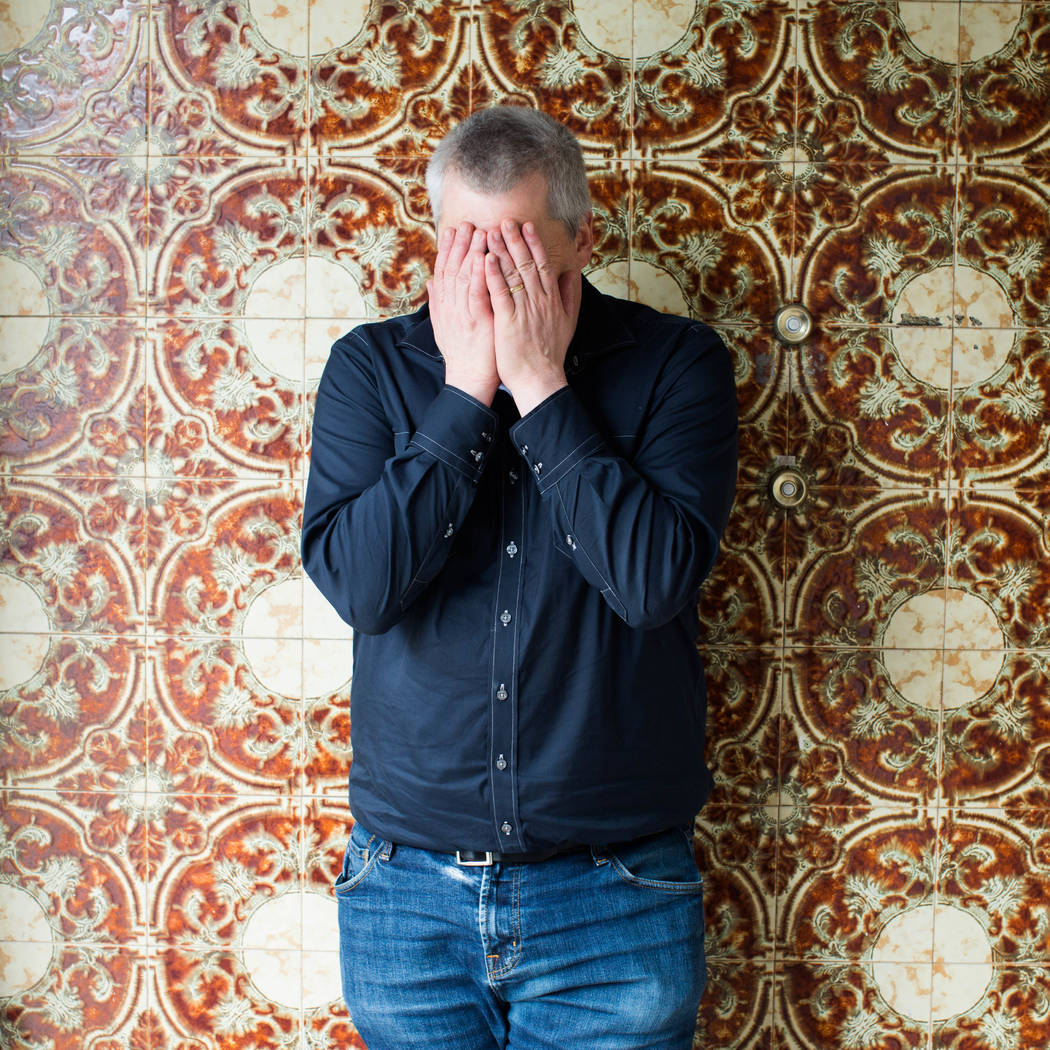 This weekend's 16th annual Vegas Valley Book Festival is going to press with a new title: the Las Vegas Book Festival.
The name change — call it a literary second edition — is part of what organizers say will be a continuing evaluation aimed at increasing attendance and improving programming.
Ally Haynes-Hamblen, director of the city of Las Vegas' Office of Cultural Affairs, which produces the free festival, said the name change is "mostly just about capitalizing on the brand that is Las Vegas. We wanted it to be very clear this is a book festival that's for the city of Las Vegas and surrounding areas."
Keynote speakers will be Daniel Handler, who's also known to children and whimsy-loving adults as Lemony Snicket, and Sharon M. Draper, five-time winner of the Coretta Scott King Literary Award.
Over the coming months, organizers will continue evaluating "all of our programming from the ground up to see what we can grow and what we can expand on," Haynes-Hamblen said.
Brian Kendall, supervisor for the city's cultural affairs office, said organizers are trying to fill gaps in programming.
For example, "we had a gap between (programs for) the young adult and early childhood age groups, so we started targeting programs for middle grade school authors," he said.
Organizers continue to wrestle with whether the event is primarily a place for authors to promote and discuss their work or intended to be more reader-centered.
"You can't have one without the other," Haynes-Hamblen said.
Also: Is the festival primarily for local authors or for regional and national authors? For example, Southern Nevada authors make up about 25 percent percent of this year's guests, and the annual Spark! Youth Poetry Competition, Las Vegas Writes — which this year has produced a book of essays by 10 Las Vegans — and the annual Crystal Bookmark Award all involve local authors only.
"The truth is that we look for a balance of authors in terms of their writing style, where they are in their career and whether they're local, regional or national," Haynes-Hamblen said.
While some guests may prefer that the festival showcase national authors they may not have a chance to see again, "I think we have a responsibility — and it's our pleasure — to support local work by artists and authors and creative professionals based in Las Vegas," Haynes-Hamblen said.
The goal is to create a festival that's "not just diverse in geography, but diverse in ethnicity and writing style, published or self-published or still looking for publishers, and I think this year's lineup really speaks to that," she said. "We don't say, 'This percentage has to be this and this percentage has to be that.' I feel that kind of limits our ability to get the best authors. At the end of the day, what we want is the best authors."
And the most pressing question: How can festival attendance be increased?
Kendall said last year's festival drew about 4,000 for the daylong main event, and when ancillary events such as school visits by authors are added, about 12,000 people participated.
Increasing community outreach and expanding the festival to more than one day may eventually be considered. "We anticipate close to 15,000 this year (for all events), and I think, in the next three or four years, I believe we will hit our stride (of) more like 20,000."
This year's festival budget is also typical of recent years — about $96,000. About 20 percent comes from the city's general fund, and the rest from the Las Vegas-Clark County Library District, Nevada Humanities and other sponsors (including the Las Vegas Review-Journal), as well as from contributors who fund appearances by some of the more well-known authors.
If you go
The Las Vegas Book Festival runs from 10 a.m. to 5 p.m. Saturday at the Historic Fifth Street School, 401 S. Fourth St. The free event will include workshops, exhibits, children's activities, panel discussions and presentations by authors, poets and illustrators. Here are few festival-related events planned this week:
■ Las Vegas Writes book release: "Back to Where You Once Belonged: Las Vegas Writers Weigh the Power of the Past," at 7 p.m. Thursday, Clark County Library Theater, 1401 E. Flamingo Road.
■ An afternoon with author Nicole Dennis-Benn, a Lamda Literary Award winner and author of "Here Comes the Sun," of noon-2 p.m. Friday, Las Vegas City Hall, 495 S. Main St., Room 3310-A.
■ Author Brit Bennett discussing her debut novel, "The Mothers," at 3 p.m. Friday, College of Southern Nevada's North Las Vegas Campus, 3200 E. Cheyenne Ave., Building C, Conference Room A2638.
■ Information and complete schedule: lasvegasbookfestival.org.
Contact John Przybys at reviewjournal.com or 702-383-0280. Follow @JJPrzybys on Twitter.