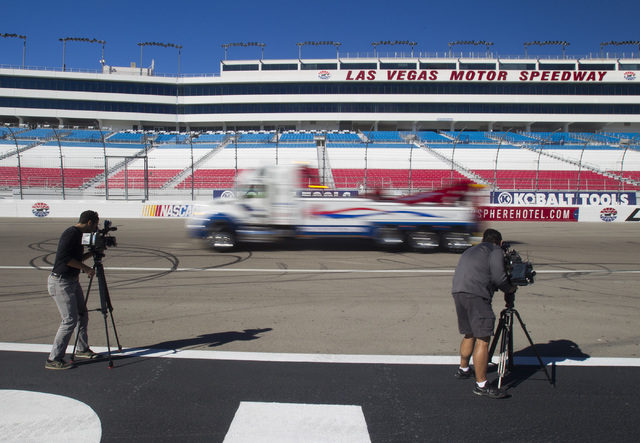 Vehicles lined up during the Las Vegas Chapter of Speedway Childrenճ Charities Laps for Charity fundraiser media event Thursday at the Las Vegas Speedway.
The Laps for Charity fundraiser event on Jan. 25 will allow NASCAR fans and car enthusiasts to drive their personal vehicles around the 1.5-mile speedway at speeds up to 75 miles per hour behind a pace car.
Last year, more than 800 street-legal vehicles took part in Laps for Charity.