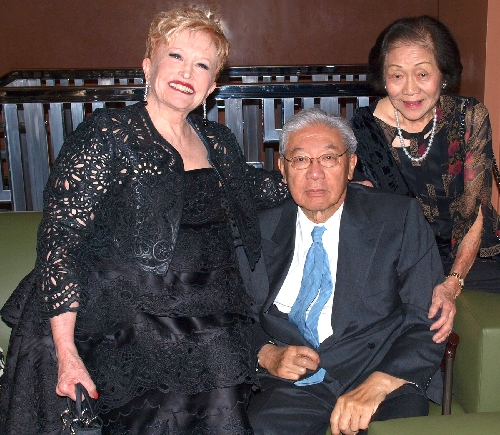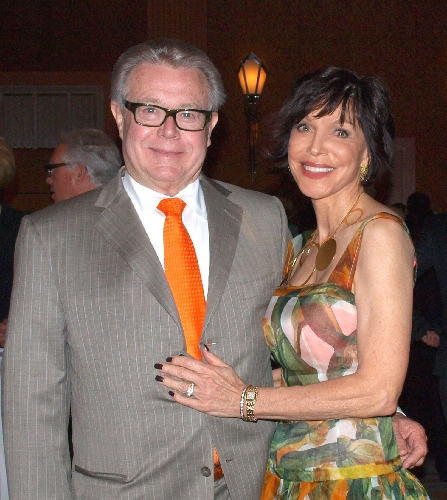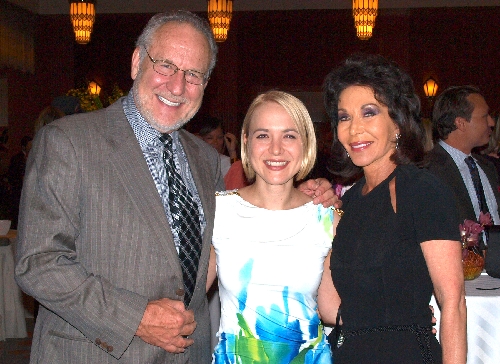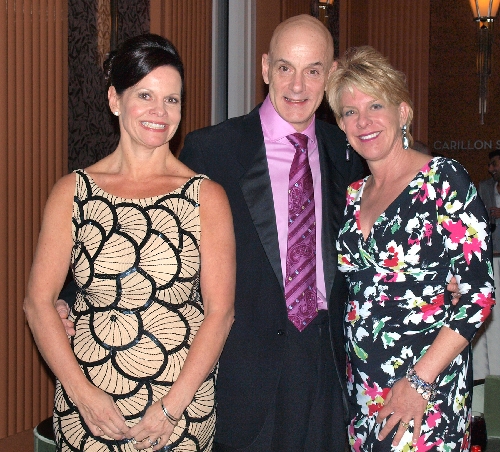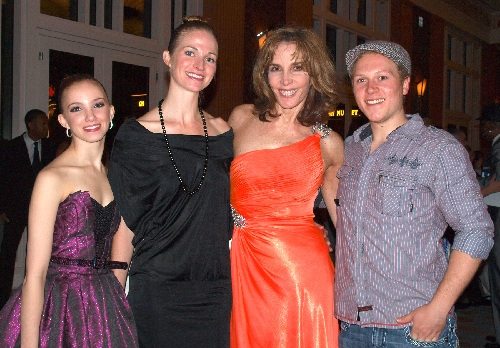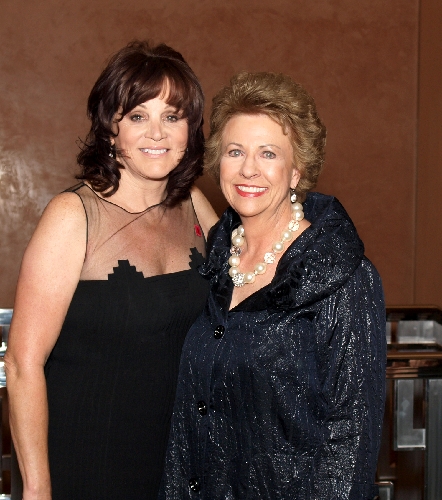 Nevada Ballet Theatre celebrated its 40th year and commemorated its debut on the Reynolds Hall stage at The Smith Center for the Performing Arts the evening of May 5.
The one-night-only production was sponsored by Madeleine and Don Andress, Denise and Tim Cashman, and Wendy and Richard Plaster.
The ballet's live music was sponsored by Doris and Ted Lee.
The program opened with George Balanchine's classic "Serenade," performed by Nevada Ballet dancers. Often described as a "milestone in the history of dance," it was set to Tchaikovsky's score of "Serenade for Strings" performed by the Las Vegas Philharmonic.
Internationally acclaimed guest artists including Carla Korbes and Seth Orza from Seattle's Pacific Northwest Ballet performed the "White Swan" pas de deux. They were joined by Lucien Postlewaite and Sarah Ricard Orza, also of the Pacific Northwest Ballet, to perform "Red Angels," to the accompaniment of violinist Mary Rowell, the concertmaster of the Radio City Music Hall Orchestra.
The principal dancer of the American Ballet Theatre, Herman Cornejo, considered the most technically accomplished male dancer in the United States, performed "Tango & Yo." He was joined by ballerina Xiomara Reyes for the "Diana & Acteon" pas de deux.
The program concluded with a collaboration between Nevada Ballet Theatre and Caesars Palace entertainer Matt Goss.
Patrons of the ballet company and the event's performing artists gathered on the fifth floor of The Smith Center for a reception catered by Border Grill Executive Chef Mike Minor.
The ballet company was formed in 1972, and was called Nevada Dance Theatre until 1997, when it became Nevada Ballet Theatre.
Special recognition was given to the ballet's co-founder Nancy Houssels; Beth Barbre, dance company executive director and CEO; and James Canfield, artistic director.
Speakers were Madeleine Andress and Wendy Plaster.
Seen toasting the ballet performers were Dee and Don Snyder, Kari and Jonathan Halkyard, Vicki Fertitta, Kim Sinatra, Sandee Tiberti, Kell Houssels, Richard Plaster, Jacqulyn Shropshire, Carolyn Sparks, Diana Bennett, Sharon and Norman Jenkins, Jerry Metellus, Jeanette Schneider, Jody Ghanem, Jeri and Richard Crawford, Janice Allen, DeDee Nave, and Dee and Ken Ladd.
Also, Pam Brown, Jane Ann Morrison, Caty Crockett, Judy Beal, Josh and Vanessa Houssels, Myron Martin, Lynn Buchanan, Virginia Valentine, Keri and John Brewer, Dayna Roselli, Henrietta Coleman, Harriet and Fred Cox, Melissa Mackenzie and Clark Warren, Abby Tegnelia, Beth Schwartz, Rachel Smith, and Lynn and Frank Cremen.