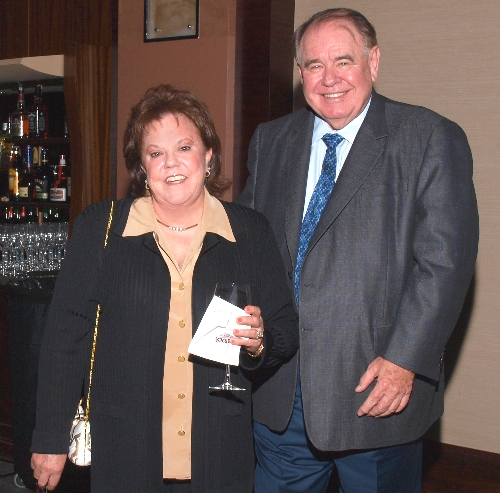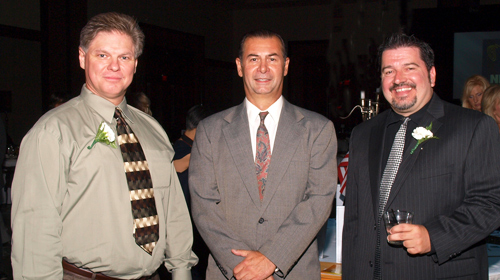 The 16th annual Nevada Broadcasters Association Hall of Fame Gala, recognizing individuals for dedication and achievement in the broadcast industry, was Aug. 20 at Red Rock Resort.
Outgoing association chairman Thom Porterfield, said the evening is a "thank you" for the men and women who have worked in the broadcast industry 20 or more years in radio or television and for at least five years in Nevada.
Festivities began with a red carpet entrance for 2011 Hall of Fame inductees and for numerous members of visiting national press. A cocktail reception and silent auction for 54 packages enticed the crowd of more than 400 guests.
Association President and CEO Bob Fisher introduced Lorraine Hunt-Bono and Dennis Bono, who opened the program singing "Smile" as video tributes were shown of the late Ted Quillin, Mark Smith, Scotty O'Neil, Mike Culotta and Paul Dymon.
A host of dignitaries, including Gov. Brian Sandoval, Congresswoman Shelley Berkley, Congressman Joe Heck, state Treasurer Kate Marshall, entertainer Clint Holmes, Las Vegas Mayor Carolyn Goodman and former Mayor Oscar Goodman, presented awards throughout the evening.
The Goodmans introduced comedian, actor, author, philanthropist and humanitarian Jerry Lewis, recipient of the Lifetime Achievement Award.
All veterans in attendance were honored, and the Nevada National Guard was presented with the Community Achievement Award, accepted by Brig. Gen. William Burks, Adjutant General of the State of Nevada, and Julie Muir, U.S. Army National Guard.
R&R Partners was honored with the inaugural Pinnacle Award for dedication and commitment in making a difference. CEO Billy Vassiliadis accepted the award.
The evening's live auction raised more than $11,850 for the broadcasters association's scholarship fund named for Tony and Linda Bonnici.
Hall of Fame inductees were Eric Aegerter, Barbara A. Kusak, Chad Hardy, Danny G. Camacho, Dave Cokin, Dave Dalton, Erin Meehan Breen, Dave Garrity, Jackie Whiteman, Jim Dallas, John Finn, John Shaffer, Juliet Stern, Ken Wolt, Les Krifaton, Mary MacDonald, Mark Fierro, Dave McCann, Mike Alger, Mark Mutchler, Patrick Fisher, Ralph J. Carlson, Rocky Gordon, Sharon Tutrone, Troy Kinch, Monica Jackson and Steve Weber.