Nevada not the happiest state in America
February 22, 2014 - 8:30 am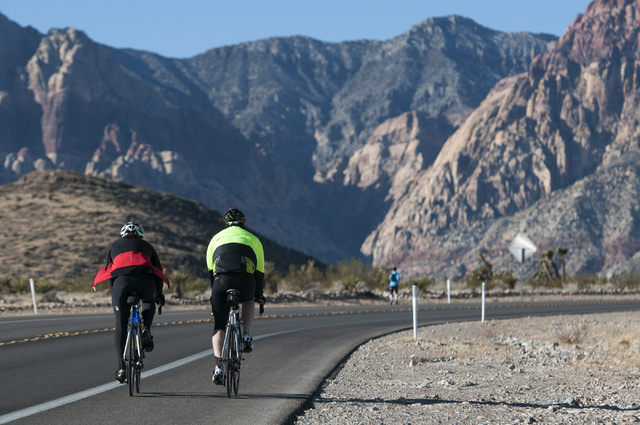 Gallup released its yearly well-being poll Thursday documenting which states were the happiest in America. And Nevada came in at number 26.
Not only is the Silver State not even in the Top 25, but according to the Gallup poll, Nevada's well-being index score for 2013 is 66.6. Interesting. However, the poll does show that although Nevada hasn't been in or even near the Top 10 in the last two years, the Silver State has seen the most improvement on the poll since 2010, jumping 2.4 points.
But, simply not satisfied with ranking, here are six reasons, at least from Las Vegans' point of view, Nevada should be higher on the list.
1. Blue Skies There's sun and blue skies all the time! Well, almost. According to currentresults.com, the annual number of days with sun every year in Las Vegas is 292. And we like it.
2. Never freezing temperatures According to Weather.com, the average coldest month of the year in Las Vegas is January, and the average low temperature is 34 degrees. Sure the temperatures get up there in the summer months, and people often ask how we can handle the three-digit temperatures, but at least we don't have to shovel the heat during our extreme temperature months.
3. Great food You can't only get just about any kind of food you want in Las Vegas, but you also have choices many states don't offer. For instance, there are plenty of options for you to eat at a celebrity chef restaurant.
4. You can always find something open Regardless of the time of day, or night, you won't have any problems finding something open. And, compared to states like Utah, many establishments are open quite a bit later into the evening if not 24-hours.
5. World-class performances There are never ending options for entertainment in Las Vegas. Concerts? Check. Shows? Check. Comedy? Check. And the list goes on and on.
6. Close recreation Even though we live in a major metropolitan city, we're not very far from some excellent recreation spots. Red Rock Canyon National Conservation Area is just 17 miles from the Strip, and it includes a scenic drive, hiking, biking, picnic areas and more.
Las Vegans are also quite close to Lake Mead, which is just 30 miles away.