Nevada Opera benefit pitch-perfect
September 25, 2011 - 1:02 am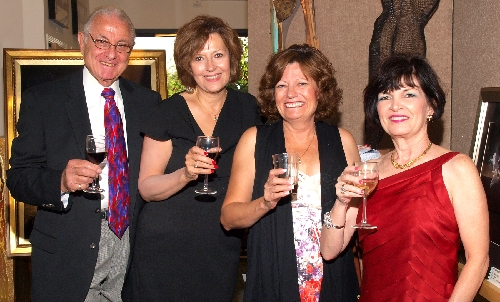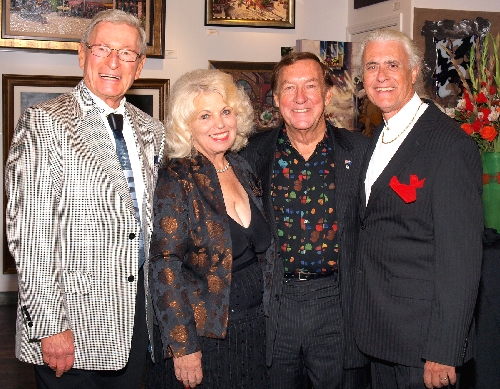 The Nevada Opera Theatre's Board of Directors invited opera supporters to a lovely evening of art and music at the Art de Vignettes Galleries in Henderson on the evening of Sept. 11.
Gallery owners Bruce and Barbara Lee Woollen rolled out the red carpet, greeting guests Joanne and Charles Vaughn, Brenda Love, Bernard Strauss, Caryn and Joseph Wheeler, Jerrie Ritchie, Joe Lobosco, Janet and John Trimmer, Dianne and Ken Merkey, Joan Dimmitt, Wynn Schottelkrob, Janet Ryan, Joe Craig, Deborah Williams, Rita and Chris Murray, Dana and Michael Werner.
The event's chairwomen, Rita DeSimone and Nevada Opera founder and director Eileen Hayes, were assisted by committee members Rosita Kanes, Karen Scherer and Len Silberman.
During the silent auction and cocktail reception, guests had the opportunity to watch local artist Donovan Fitzgerald at work.
In observance of the 10th anniversary of the Sept. 11 terrorist attacks, the evening began with all in attendance standing for the singing of "God Bless America," followed by introductions by board president Denny Weddle thanking the event's sponsors: Rita and Joe DeSimone, Burke Construction, Wells Fargo Bank, Nevada Title, the Varricchio family, Beverly and Michael Mykisen, Heather Allen and John Payne and the Divas & Divos of Nevada Opera.
Guests were seated for a sterling musical performance presented by Nevada Opera Theatre artists Eric Castro, baritone; Morton I. Hyson, bass; Ginger Land, soprano; Angela Taverner, soprano; and Alissa Van Camp, mezzo-soprano. The selections were from the musical "South Pacific," operas "Carmen," "Don Pasquale," "Samson and Delilah," "Marriage of Figaro," "Don Giovanni" and the folk song "Barcarolle Duet." The story of each opera was explained by Frank Fetta, principal conductor. Pierra Marini, was the assistant pianist.
A special treat was a piano performance by Victoria Young, an 11-year-old student from Bob Miller Middle School.
Wine from Southern Wine & Spirits accompanied hors d'oeuvres from Renaissance Catering and desserts from Bakery Magic served to more guests, including Jacki Baskow, Colleen Szot, Sandy and Lonnie Hammargren, Nicole Hyson, Carole and Edward Swindle, Rosita Kanes and Phillip Varicchio, Audrey Smith, Jeffrey Williams, Catherine Breyer, BeeLee Young, Michael Poremba, Lori and Rich Raine, Suzanne Noel and Phil Straciano.
The evening concluded with a champagne toast to Nevada Opera's 26th season.
The event's proceeds will go toward the upcoming production of "Aida."