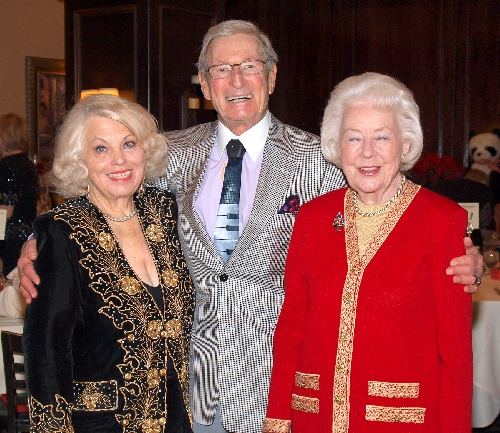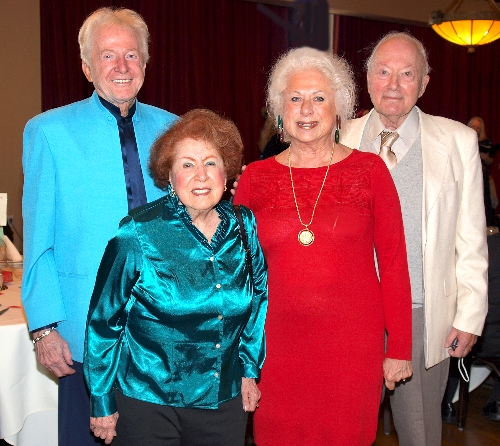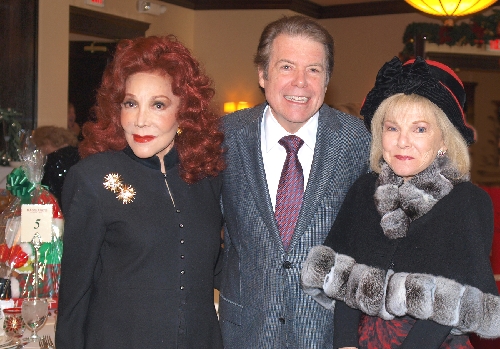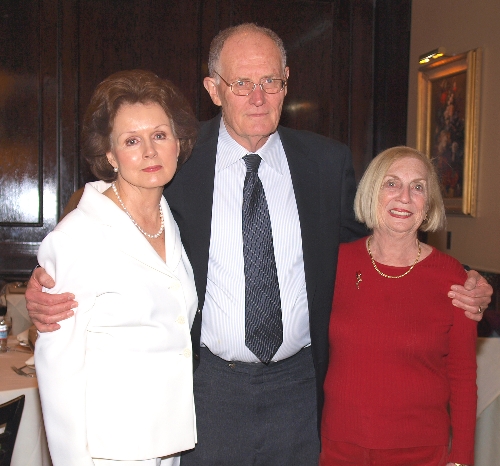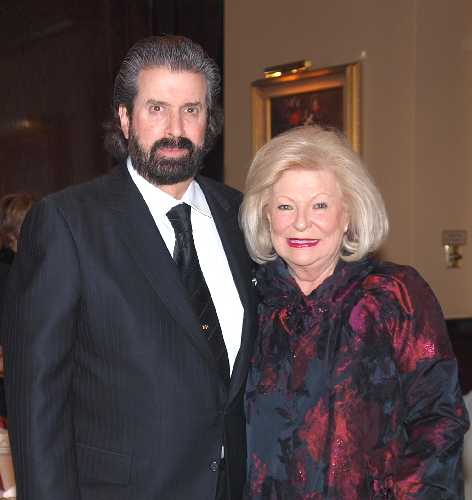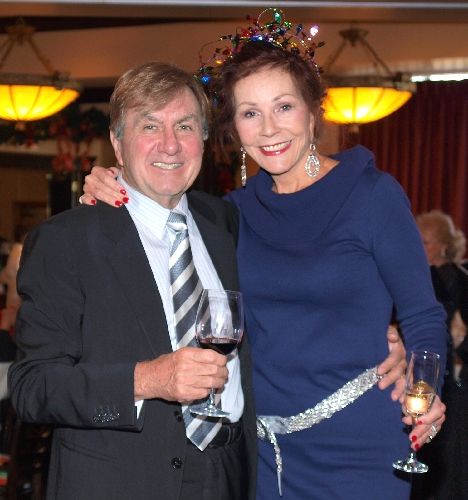 Nevada Opera Theatre Guild celebrated the season with a holiday luncheon Dec. 11 at Maggiano's Little Italy in the Fashion Show mall.
The noon festivities began with a wine reception and silent auction hosted by Len Silberman. A Christmas tree and tinsel decorated the large private dining room.
The Nevada Opera Theatre Chorus, accompanied by Pier Martini at the piano, sang Christmas carols as opera patrons and their guests including Sandra Marnell, Barbara and Bruce Woollen, Linn and Daryl Thome, Monica and David Fuller, Bud Pattengale, Toni Carpenter, Sandra Frank, Violet Marsh, John Wisdom, Angela Brown, Rita Desimone, and Wynn Schottelkorb socialized before taking their seats for lunch.
The event's table sponsors were Nevada State Bank, Joan Dimmitt, A. Flamingo Glass & Engraving, Linda Cassese, Eileen Hayes, Nicole and Morton Hyson, Beverly and Mike Mykisen, Paula Perez, Caryn Wheeler, Nevada Opera Theatre Divas & Divos, and Denny Weddle & Associates.
Morton Hyson served as master of ceremonies and introduced Karen Scherer, chairwoman of the Nevada Opera Theatre Guild, and Eileen Hayes, founder and general director of Nevada Opera Theatre Guild.
Eileen Hayes presented certificates of special recognition to Barbara and Bruce Woollen and Joan Dimmitt thanking them for their continued support.
Maggiano's served a family-style multicourse luncheon while Nevada Opera soprano Ginger Land opened the program by singing "It's Beginning to Look a Lot Like Christmas." She was followed by holiday solos performed by Morton Hyson, Ben Litvinoff and Natasha Ramos with piano accompaniment by Marek Rachelski.
Seen among the opera aficionados enjoying the event were Rosita Kanes, June Bramble, Betty Ault, Sondra Lynch, George Blackwell, Mary Orrico, Christine DeCorte, Kathy Hussey, Janet Trimmer, Deborah Bakke, Cynthia Humphries-Alder, Katarina Hrabilek and Virginia A. Schilpp.
Denny Weddle conducted a live auction that included jewelry, unique glass pieces, restaurant gift cards and vacations.
Members of the Opera Guild that assisted Karen Scherer with the holiday luncheon were Karen Fallon, Mike Hawes, Jocelyn Holzworth, Jennifer Layne, Janet Ryan and Wayne Scherer.