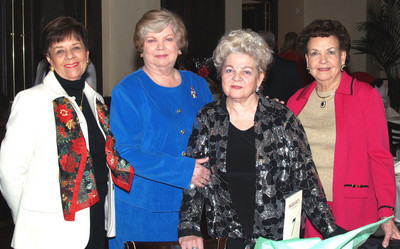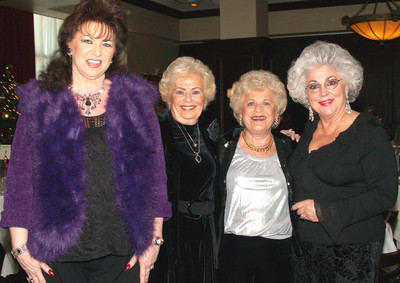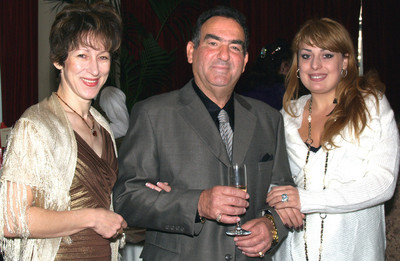 Nevada Opera Theatre celebrated the holiday in style with a luncheon and program Dec. 14 at Maggiano's Little Italy in the Fashion Show mall.
Jolly old Santa Claus (Robert Delafield) welcomed the opera aficionados at the door. Holiday carols sung by the Nevada Opera Theatre chorus entertained guests during the hosted reception and silent auction.
Among those in attendance were Nicole and Dr. Morton I. Hyson, Marsha and Stephen Battaglini, Elaine Fish, Linn and Daryl Thome, Betty Bunch, Beverly and Ken Hirth, Lindsey Hebberd, Patricia Martinelli-Price, Alice Fessenden, Lucrecia Sparks, Paula Asadurian, JoAnn Vaughn, Jane Farrell and Shelia McKay during the hosted reception and silent auction.
Morton Hyson served as master of ceremonies and he introduced Karen Scherer, chairwoman of the opera theater, Joan Dimmit, chairwoman of The Divas of Nevada Opera Theatre and Eileen Hayes, founder and general director of the group. Before lunch was served, Morton Hyson and Hayes conducted a live auction for jewelry from John Fish Jewelers, a weekend at the Ritz Carlton at Lake Las Vegas and jewelry from Tower of Jewels.
Enjoying the multicourse lunch were Roy Innes, Lillian Auspitz, Blanche Auspitz, Valerie Reeder, Maureen Hulin, Janet Ryan, Melva James and Jerry Goldberg, Josselyn Holzwarth, Barbara Wood and Wayne Scherer.
Soloists Morton Hyson, Kiki Kalor, Ben Litvinoff, Alisa Thomason, Shelley Martinsen, Stephen Plummer and Lance Taubold sang seasonal favorites with keyboard accompaniment by Jenny Cheng and Ned Mills.
More guests in attendance were Shirley Hicks, Gwen DenDooven, Michelle Bell, Nelly Segal, Celia Dobbins, Penny Taylor, Evelyn Rissa, Mary Oriccio, Elaine German, Emily Bayer, Rose Nascimento, Trudy Platzer, Gloria Lewicki, Jonathan Amozig, Karen Pellouchoud, and Linda Cassese and Jimmy Patti.
Guests joined members of the chorus in the singing of Christmas carols. Chorus members were Victoria Babich, David Clementson, Dan Frank, Don Frazer, Elena Martinez, Adrienne Mondeau, Kathryn O'Donnell, Amber Nelson, Norma Price, Shirla Race, Evan Rogers, John Wennstrom and Karen Wheeler.