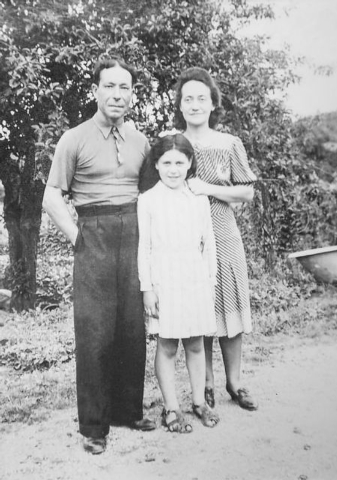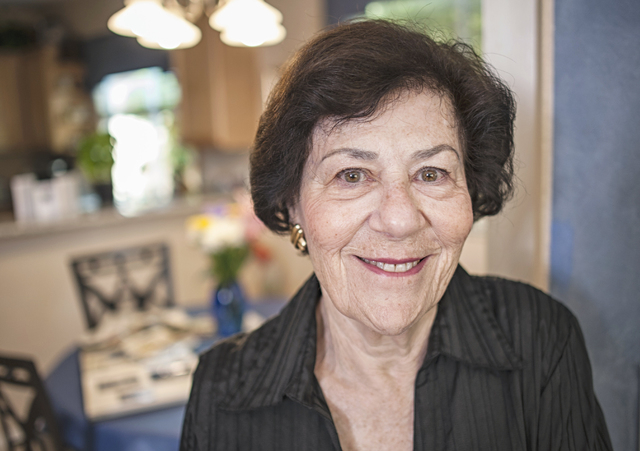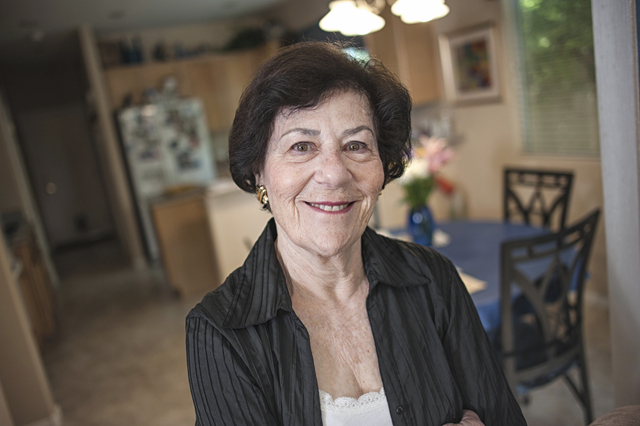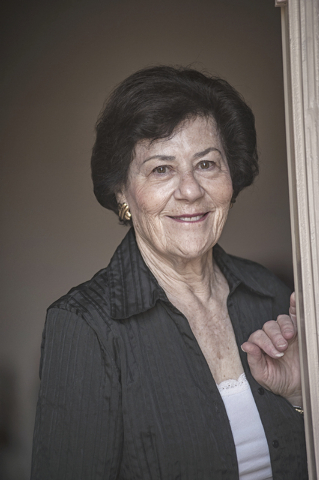 Raymonde Fiol experienced such horrors in her young life that she said she cannot bear to remember most of the details. Yet, despite witnessing such atrocities, the Holocaust survivor has made it her mission to educate others about her painful history.
Due to her efforts, Fiol, a 77-year-old northwest Las Vegas resident, was selected recently as the Nevada Senior Citizen of the Year.
"I work with seniors and Holocaust survivors, and it's always refreshing to see a senior who is still a very active part of the community and gives her time without expecting to receive anything back," said Nora Kraidman, director of senior services for the Jewish Family Service Agency. "She does this because she feels it's her calling."
The Nevada Delegation of the National Silver Haired Congress in partnership with the Aging Services Directors Organization established the Nevada Senior Citizen of the Year award last year.
The nominees were considered based on their significant contributions made at the local, state or national level and by excellence achieved through going above and beyond the call of duty, specifically with respect to volunteer work in support of senior citizens in Nevada, according to Herbert Randall, representative of the National Silver Haired Congress.
"Her mission is to make sure that Holocaust survivors and others don't forget about this past," Randall said. "Her mission comes from very painful experiences. We were convinced that she is a woman of valor."
Fiol is the president of the Holocaust Survivors Group of Southern Nevada. She has made it her task to preserve the memory of the Holocaust, ensure that Holocaust survivors receive the services they need and teach young people what harm prejudice and discrimination can cause.
Fiol was born in 1936 in Paris. Her parents, who were of Jewish and Polish descent, left Poland in search of a better life, she said.
She was 3 years old when the Nazis invaded Paris. Her father was taken from their home during the Vel d'Hiv roundup and sent to a labor camp. Her parents found a Christian family that was willing to smuggle Fiol out of the camp and hide her from the German occupying forces.
In 1944, her parents were taken to Auschwitz, where they were confined in concentration camps and ultimately killed.
Years later, she met her husband, Philip, in Paris, an American serving in the armed forces where he was stationed in Orleans, France with the NATO forces.
The couple married in 1956 and came in 1957 to the United States, where they had two children. Although she said she named her children after her parents, she never spoke to her family about her past.
She became inspired to speak out when she met a woman named Christine who made it her mission to honor the victims of the Holocaust by putting up memorials.
"For a long time, I never spoke to anyone about the Holocaust. It was just too painful," Fiol said. "I finally came to terms that I should tell my story. The world should never forget this horrible episode in history and never repeat it."
Fiol started spending most of her time arranging social events for Las Vegas survivors and scheduling survivors to speak with teachers and students in both public and private Clark County schools.
While it is still hard for her to come to grips with what happened in her youth, Fiol said she continues to inspire people through education in hope of preventing further atrocities and bullying.
"Kids should not be bullied," Fiol said. "(Adolf) Hitler was the ultimate bully. If you pick on any group of people or any one person, that is totally wrong and can lead to disastrous conclusions."
She said she typically tells children that many of the Holocaust survivors came to the United States with "barely the skin on their bodies," but they overcame such challenges and made a better life for themselves.
She hopes her story continues to inspire future generations.
"She's an unsung and often unappreciated hero in our community," said Esther Finder, president of Generations of the Shoah. "She is what we call 'Eshet Chayil' in Hebrew or a woman of valor. Even though her childhood did not have a solid foundation, she overcame all of that to become the wonderful woman she is."
Contact North View reporter Sandy Lopez at slopez@viewnews.com or 702-383-4686. Find her on Twitter: @JournalismSandy.