One Drop event turns spotlight on global water access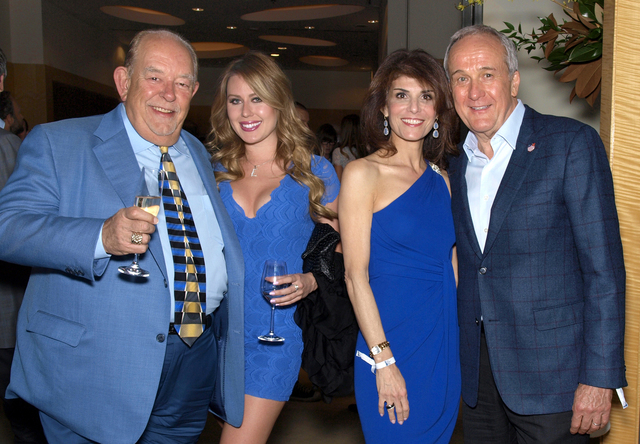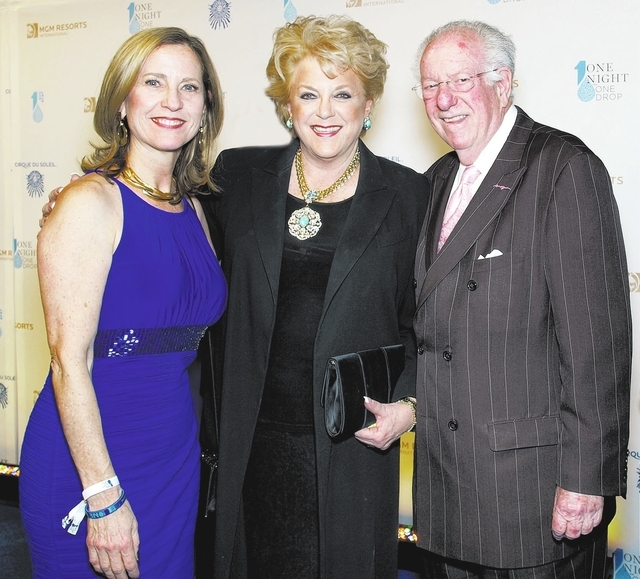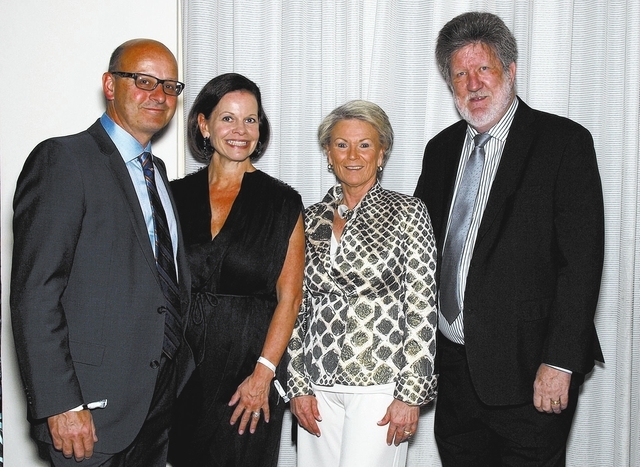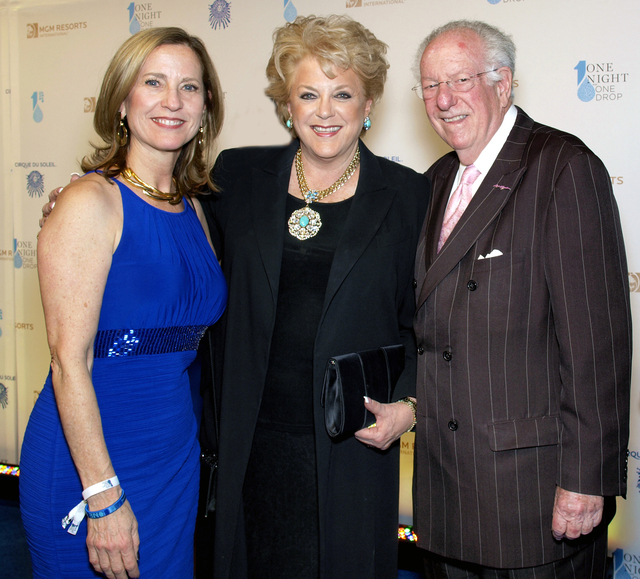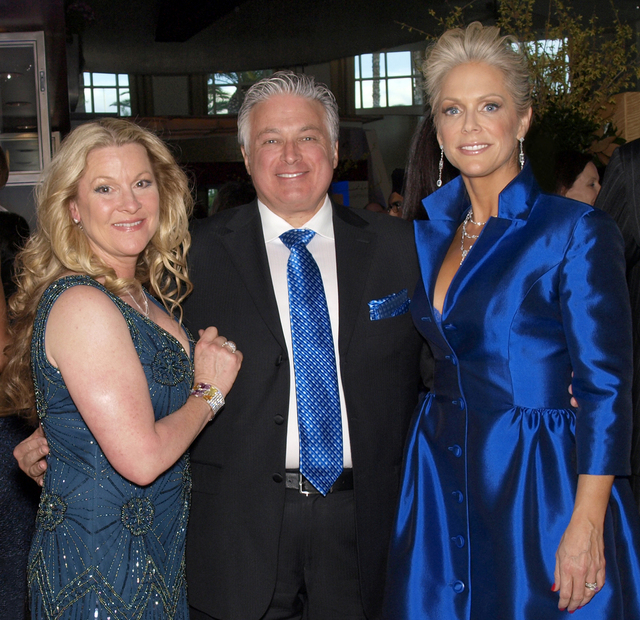 One Night for One Drop is a global philanthropy event to support worldwide access to water today and forever. The gala took place March 21 in the Michael Jackson One Theatre at Mandalay Bay.
One Drop, a nonprofit organization, was established by Cirque du Soleil founder/ and CEO Guy Laliberte, to make clean water accessible to all.
The evening began with a "blue carpet" entrance for celebrities and VIP guests at Aureole restaurant, where everyone socialized over buffets of fresh seafood, antipasto, desserts and libations.
Guests included Mayor Carolyn Goodman and Oscar Goodman, Diana Bennett, Richard MacDonald, Nancy Houssels, Michael Severino, Pat and Bob Mulroy, Camille and Larry Ruvo, Siegfried Fischbacher and Roy Horn, Julie Murray, Michael Shulman, Punam Mathur, Michael J. Brown, Elaine Wynn, Wendy Plaster, Sharon Jenkins, Beth and Stephen Wells, Dee and Don Snyder, Rob Goldstein, Shari Redstone, Lynette Chappell, Gary Gray and Commissioner Chris Giunchigliani, Karen and Morgan Cashman, Kristine and Rob Sheridan, Theresa and Michael Minden, Dave Kirvin, Bill Hornbuckle, Jenna Morton, Mauricio Umansky, Shelley and Jimmy Gitomer, Kyle Richards, John Tippins, Cindy Ortega, Cynthia Kiser Murphy, and One Drop CEO Catherine Bachand.
At the appointed time, guests adjourned to the theater, where Jerry Nadal welcomed all and spoke of One Drop's success in Honduras, Haiti, El Salvador, India and Burkina Faso. He also talked about educational programming in Nevada through a partnership with the Las Vegas Springs Preserve.
Then, the capacity crowd settled back in its seats to enjoy a performance featuring 100 cast members from Cirque du Soleil Las Vegas shows. The production, "One Thought One World," was created by Mukhtar Mukhtar. The Las Vegas Tenors sang "Hallelujah," concluding the show.
Laliberte came to the stage to thank the event's co-chairmen, Cirque du Soleil President and CEO Daniel Lamarre and MGM Resorts International Chairman and CEO James Murren.
"In 2014, there are still at least 780 million people around the world who do not have access to a safe and steady water supply. It is one of our planet's most urgent problems, but there are sustainable solutions to be had if we focus our efforts and our resources," Laliberte said.
Days before the event, the evening's silent and live auction items were put up for bid online. After the show, Robin Leach conducted a live auction for five packages. Among them, the Lady Kenilworth diamond and aquamarine necklace with earrings by Michael E. Minden sold for $100,000. A Richard Mille Racing Machine Watch went for $150,000. Criss Angel submitted the winning bid of $80,000 for 30 guests to spend seven days on Laliberte's Hawaiian estate.
The event wasn't over yet. A postshow party took place in Mandalay Bay's Moorea Beach Club, where all enjoyed live music, fabulous cuisine cooked-to-order, open bar and more entertainment.