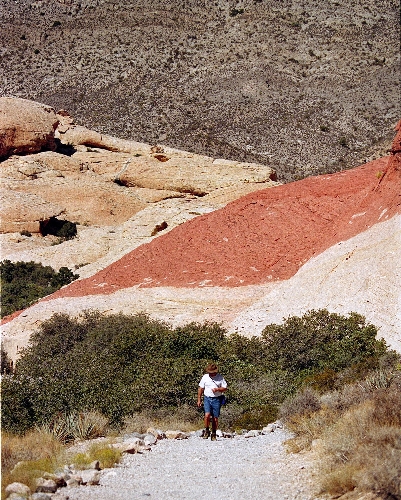 HIKES
Red Rock Canyon: At 9 a.m. Friday, learn the medicinal uses of some of the plants found along the Lost Creek Trail on a moderate, two-mile hike.
For more information or to sign up for hikes, call 702-515-5367.
Around the Bend Friends: This group of people 50 and older who are involved in hiking and related social activities plans several hikes each week of various difficulty levels, including an easy-to-moderate social hike on Saturdays. To learn more about the group and the hikes that are offered, visit www.aroundthebendfriends.com.
OTHER PROGRAMS
Red Rock Canyon: At 10 a.m. Wednesday-Saturday, participate in the Children's Outdoor Bill of Rights program. Check out a table full of nature items or take a self-guided nature walk. At 10 a.m. Saturday, learn interesting facts about the desert tortoise, Nevada's state reptile.
For more information, call 702-515-5367.
Archaeo-Nevada Society, along with the Bureau of Land Management, seeks volunteers to help with Red Rock Canyon conservation projects. Visit www.archaeonevada.org.