Park renamed to honor fallen police officer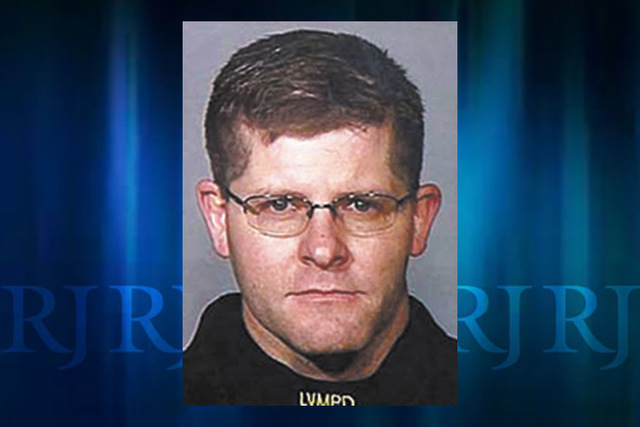 The Las Vegas City Council unanimously approved naming a park for Metropolitan Police Department Officer Alyn Beck at the June 17 meeting.
Mayor Pro Tem Steve Ross sponsored the item to rename the park, formerly known as Indian Hills Park, located near Fort Apache and Iron Mountain roads.
"It means the world to my family," said Nicole, Beck's widow. "It's a great honor for an amazing man. We've lived in the northwest area for 13 years. We live within walking distance of the park. I can't thank the city enough."
Beck and his partner, Igor Soldo, were ambushed by two anti-government extremists while eating lunch at CiCi's Pizza, 309 N. Nellis Blvd. on June 8, 2014.
The attackers, Jerad and Amanda Miller, then fled to a nearby Walmart, where they shot and killed Joseph Wilcox, who was carrying a gun and tried to intervene.
The couple died during a shootout with police.
Ross said the city received 27 public letters of support for the renaming of the park.
The city is also planning to name a park in memory of Soldo, and that item will be on an upcoming City Council agenda, Ross said.
"Words cannot express our gratitude for his service," Mayor Carolyn Goodman said during the June 17 City Council meeting. "I hope that you and your family will find a sense of peace in the park and that everyone who will walk through the park will remember your husband."
Ross said the incident was one of the worst he could remember happening in Las Vegas.
"What happened was a tragedy without a doubt," Ross said. "Memorializing our fellow heroes has a healing effect in the community. It shows that we care about the men and women who sacrifice their lives and about their families. We wanted to recognize them on a continual basis because, quite frankly, (being a police officer) is a thankless job."
The city is also home to Police Memorial Park, on Metro Academy Way just north of Cheyenne Avenue, which features a fallen officer tree grove, memorial wall and memorial statue.
The new park is set to feature 10.62 improved acres with 99 parking spaces, two picnic areas, two shade structures, a splash pad, two multi-use fields, two lighted sports fields and a jogging path.
"I think it's healing for officers to know that the community stands behind them," Nicole said. "For my family, it will become a sense of healing. When you lose somebody, your biggest fear is that their life will be forgotten. It's really heartwarming to know that Alyn will be remembered for years to come by those who visit the park."
To reach North View reporter Sandy Lopez, email slopez@viewnews.com or call 702-383-4686. Find her on Twitter: @JournalismSandy.