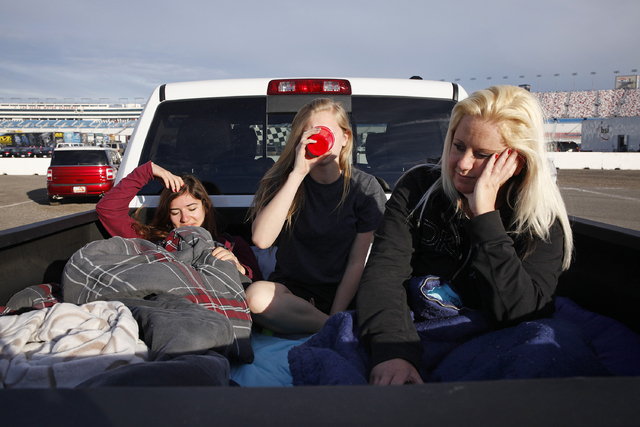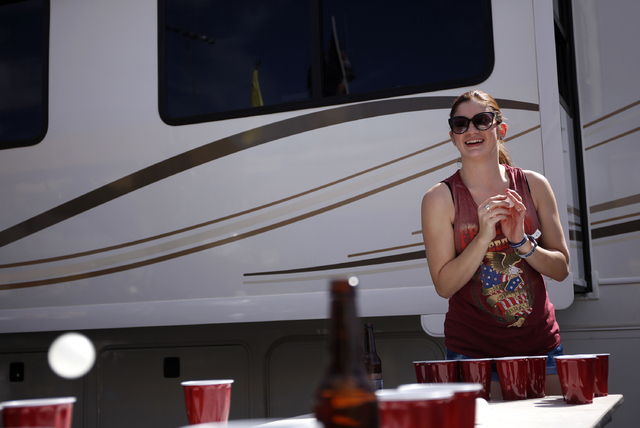 A NASCAR race is more than a mere sporting event where the action happens only between the flutter of a green flag and the flurry of confetti upon a victor.
NASCAR is a weekendlong festival where fans and organizers erect a temporary community of gearheads who can escape the real world for one of beer and motor sports. It is a Burning Man of burning rubber where fans can eat, sleep and drink together near the deafening roar of 850 horsepower V8 engines.
This past weekend the celebration of speed came to the Las Vegas Motor Speedway where fans saw Brad Keselowski sweep both the Nationwide and Cup series races — a feat that last happened in Las Vegas in 2000.
▶ photos by john locher/las vegas review-journal