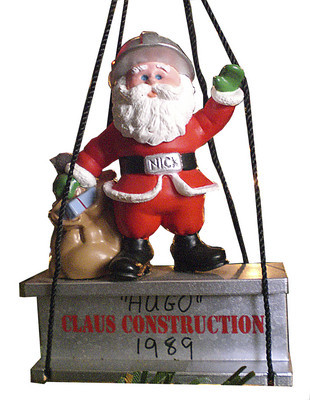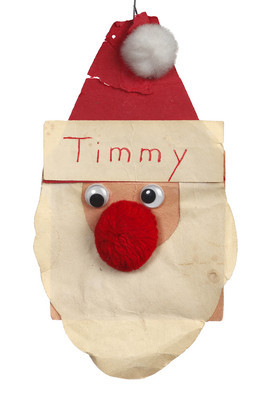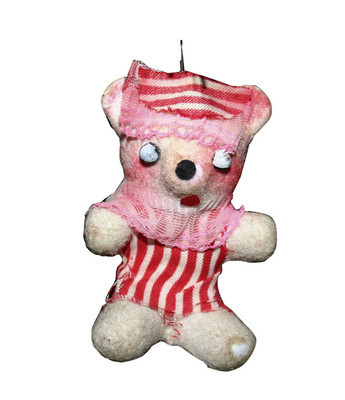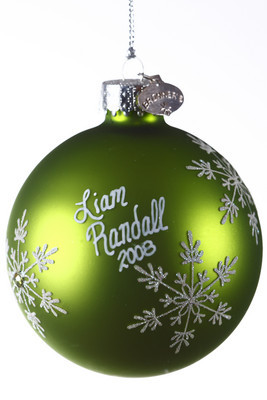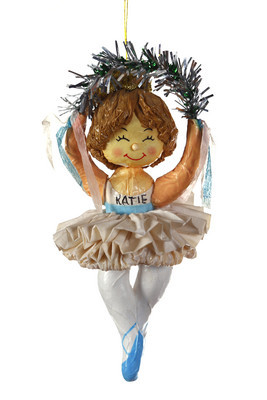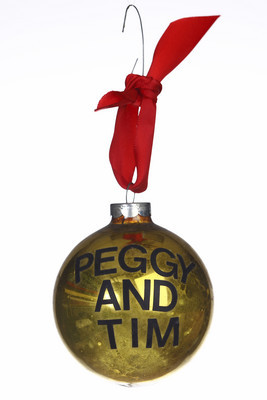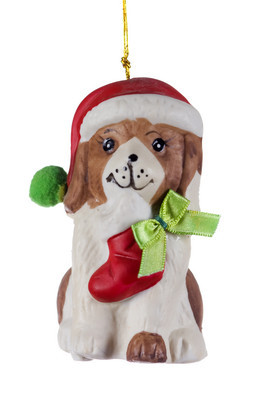 The small trinkets hanging on a Christmas tree can mean more to people than the wrapped gifts beneath it.
That's the message from readers who sent in stories about their favorite Christmas ornaments. And after sorting through the 60 entries, it's clear that those most treasured ornaments aren't necessarily the prettiest.
The value doesn't lie in their decorative abilities; rather, these ornaments grace the family tree year after year because of the place they hold in their owners' hearts.
It's hard to believe that something as simple as an old tuna fish can or a piece of tattered construction paper or a tarnished ball of glass can be such a meaningful part of a holiday that is often about the newest, brightest and trendiest things. But they are to the readers who sent in stories about the ornaments made by their children who are now grown; or the ornaments that represent a specific time and place; or those that are passed down through generations as family heirlooms.
We don't have room to run all of the stories, so we selected 10 that represent the variety we received. The winner of our $100 drawing is Kate Gietl of Las Vegas.
LYNNE GORDON, AGE 58, LAS VEGAS
HURRICANE HUGO SANTA
It was Sept. 17, 1989 on the island of St. Croix the night Hurricane Hugo struck.
Having survived the longest night, filled with sounds of tearing metal and shattering glass, we found the nightmare was far from over as we emerged from our bathroom sanctuary to look outside on a sight I'll never forget.
The landscape was naked and brown. Many of our neighbors' homes were gone. Whole sections of the surrounding condo units had vanished. A refrigerator was resting on ceiling beams and plywood (was) floating in the swimming pool. Over 95 percent of the island's buildings were inhabitable. The timeline for reopening our restaurant was months, instead of weeks; longer for our condo repairs. That December my brother brought us Christmas. He came with several huge boxes of household items, clothes, toys for our son and even a Christmas tree. My favorite gift was this construction Santa ornament, and every year it goes on our tree, reminding us that what we lost isn't nearly as important as what we have.

SHIRLEY SARLE, AGE 64, LAS VEGAS
SILVER BELL
This ornament is precious to me because it was brought to the United States from Poland in 1928 by my grandparents. Their first stop was Ellis Island and their names are on the memorial there: Joseph and Josephine Rozanski. They moved to a small farm in a tiny town called Silverwood, Mich., Into the same home where i was born 64 years ago. My dad was serving in the Army in the Pacific then. I remember helping my grandma Rozanski decorate the freshly cut Christmas Tree each year with this and many other ornaments. My grandma gave the ornaments to me when she no longer was able to decorate a tree. I'm very happy to say that my son, daughter and her family will continue to protect and take care of my precious treasures when i am no longer able.
CHARLENE BOUGON, AGE 60, LAS VEGAS

TUNA FISH CAN ORNAMENT
Our daughter, Connie, made this ornament in third grade out of a tuna fish can, part of an old Christmas card, a wooden toothpick and some ribbon. Every year we would hang the ornament right up front for all to see on the tree. You can be sure it will be in its place of honor this year and for many years to come. When we see the ornament on the tree, it brings a smile to our faces as our beloved daughter passed away Sept. 14, 2007. She always knew she was special and destined to become an angel. She surrounded herself and her room with angels of all kinds. Little did we know she would become an angel at such a young age, 37. I treasure the memories of decorating the tree each year with her. I want to wish everyone a Merry Christmas and Happy New Year. Be sure to give your children an extra hug each night before they go to bed as we never know when it might be our last chance.

MARGIE MANNING, AGE 62, NORTH LAS VEGAS
CONSTRUCTION PAPER SANTA FACE
My favorite ornament is not made of expensive handblown glass; it's made of construction paper, googly eyes and pompoms. It's held together by the love, skill and ability of a 5-year-old. Our son, Timmy, made this ornament when he was in kindergarten. Tim is now 34 years old. Although the paper has become as crisp as a potato chip and tape must be added every year to hold it together, I cannot part with it. This year it is even more special. Tim and his family moved to Texas last year for a new assignment with the U.S. Air Force. Although we miss him and his family terribly, we are very proud of him and his family for their service to our great country. So this year as I hang this special ornament on our tree, I will thank God and ask him to bless and keep safe all our brave men and women in our military and their families.

MICHELLE DOUGLAS, AGE 37, LAS VEGAS
PINK BEAR
It doesn't sparkle, shimmer, glisten or gleam. It's an ornament that won't catch anyone's eye, but I always hang it front and center on my tree. It was given to me by my grandmother 34 years ago. Each year I anxiously unwrap my Christmas treasure and gingerly hang it on my tree. When the season is over, I reluctantly pack it away until the next year. This ornament is very special to me because it reminds me of all the wonderful Christmases I have spent with my family. It has been involved in so many tender moments in my life: the passing of my father; my college graduation; my marriage; and the birth of my children. It has been with me at Christmas through my childhood, adolescence, adulthood and now as a parent. Although it is tattered, torn and faded, I love this sweet little ornament. Christmas wouldn't be the same without it.

HOLLY TORRICO, AGE 23, NORTH LAS VEGAS
GREEN BALL
My husband, Greg, and I conceived a child in March of this year. Since this would be my family's first grandbaby, the excitement was through the roof. I had an easy and uneventful pregnancy until August, when I went into full-blown, preterm labor. I was only 22 weeks. After three days of endless medications to try and stop labor, the doctor decided to let me birth my son. On Aug. 24, Liam Randall Torrico was born. He died approximately 15 minutes later. It was and will likely remain the single, most horrifying moment of my life watching him die in my arms. In September, my husband and I went to my home state of Michigan to bury his ashes. While there, we went to Bronner's (a famous Christmas store) and had this ornament, in the color of his birthstone, created for our tree. I am looking forward to hanging it. While it will never fill my void for him, it will at least help me to remember him during the holiday season. He will forever live on in my heart.

KATE GIETL, AGE 24, LAS VEGAS
PAPIER-MACHE BALLERINA
My favorite ornament was given to me in 1987 when I was 3. While visiting New York City, my mother's friend searched for the most "girlie-girl" ornament she could find as a souvenir for me. She found my treasured, personalized papier-mache ballerina. Every year when my parents would emerge from the basement with boxes of ornaments, I would excitedly hunt through them just to find "My Ballerina." I always insisted that she be the first ornament I hung. In 2006, I moved away from Chicago to Las Vegas. Lonely that first Christmas, I asked that my parents ship me "My Ballerina." That year she was the lone ornament hanging on a small, bubble-gum-pink, plastic Christmas tree I found at a local thrift store, but she was all I needed to bring me holiday joy. Shortly after that I met the man of my dreams, and "My Ballerina" is now an integral part of our combined Christmas decorations. For as long as I live and no matter how many memorable ornaments I collect, she will always be the first one I hang on the tree.

TIM AND PEGGY HASSELBALCH, LAS VEGAS
YELLOW BALL
This ornament was hanging on a Christmas tree in a high school auditorium 32 years ago. I remember the night like it was yesterday.
It was Christmas formal and each couple that attended had their own special ball on the tree. They went up to the tree and searched for the ball with their names on it. We have been married now for 30 years and this ornament has hung on every tree we've had. I hand carried it each time we moved to another home. It has been on the tree on Christmas mornings when the kids opened their presents from Santa. Now the children have grown up and this year our Christmas ball will look down on our new grandbaby. Life changes, children grow up, grandbabies come, but our love for each other is always there. Christmas balls don't lie!

CINDY PIERRE-MORTON, AGE 41, NORTH LAS VEGAS
PORCELAIN DOG BELL
This little porcelain dog bell has been an ornament in my husband's family for years. The reason it is special to me is because of what it did on Christmas morning of 2004. Just 12 days before, my yellow Labrador retriever, Jack, passed away. Jack and I were inseparable. We traveled all over the country together.
On Christmas morning, I sat on the couch reading the paper. No one else was awake yet. As I was reading, I heard the slight tinkling of a bell. I looked around and saw nothing. I checked on everyone else but they were still asleep. It was strange, but I did wonder.
Two weeks later when we were taking down the tree and had put all the ornaments away. My husband shook the tree to make sure we hadn't missed anything and I heard the bell again! Deep in the back on one of the branches hung this ornament. We had forgotten it was on the tree. I was elated because now I knew what rang that Christmas morning and I'm pretty sure I know who rang it. It was Jack telling me he was OK.
DAVID GRANT, AGE 53, LAS VEGAS
RED TALKING BALL
I love obnoxious ornaments and live to buy the holiday toys that drive my friends and family crazy. I'm the guy who drives shoppers and store employees crazy, too, by pushing all the "try me" buttons on all the animated Christmas toys in the same aisle as fast as I can, just for the love of the insane symphonic holiday cacophony.
My favorite ornament is a sleeping Christmas ball that hides in the tree limbs until someone passes by and it whirs, opens its big shiny eyes and shouts "Hi there! No, I'm up here! Look up here! Merry Christmas!" It annoys my family and makes the cat jump straight up in the air. It's wonderful.
RELATED STORY More ornaments and reader stories