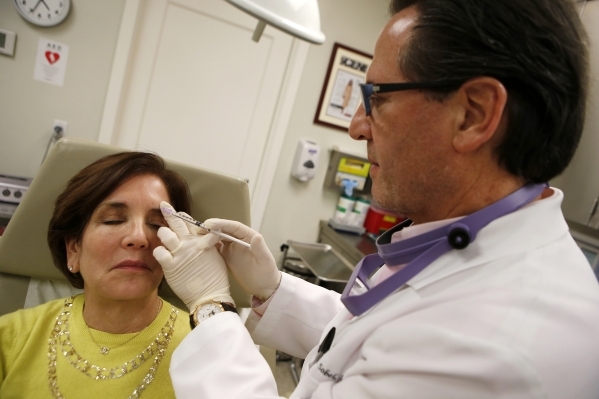 Forget your two front teeth. How about wanting something more substantial, something more appearance-altering than a few measly teeth, for Christmas?
A nose job. An eyelid redo. A jab of Botox in the right place. Maybe even an expanded, ahem, profile of the upper torso that'll be sure to make you the most noticeable, sparkliest thing at the New Year's Eve party?
It's not an outlandish notion. In fact, the American Academy of Facial Plastic and Reconstructive Surgery says demand for cosmetic enhancement procedures and surgeries jumps about 25 percent from Thanksgiving through New Year's Eve, presumably from those who want to look their absolute best during the Yuletide holiday season.
And even if you're satisfied with how you'll come off at the office Christmas party or while visiting your hypercritical relatives, the association adds that gifting others with plastic surgery and aesthetic treatments is becoming "a huge trend" and that facial plastic surgeons are seeing an increase in "people shopping for gift certificates for facial rejuvenation treatments for a spouse, parent, sister or friend."
According to the academy, the list of most popular cosmetic gifts this year includes such procedures as rhinoplasties and eyelid surgery, as well as such injectables as Botox.
Also popular as gifts this year, the academy says, are such "minimally invasive treatments" as "non-surgical fat reduction under the skin, skin resurfacing with lasers and peels, and lip, chin and cheek enhancement with fillers and fat."
Another reason for undergoing such procedures during the holiday season, the academy says: It's the only time of the year when some patients can take a week or two off from job or school for post-surgical healing.