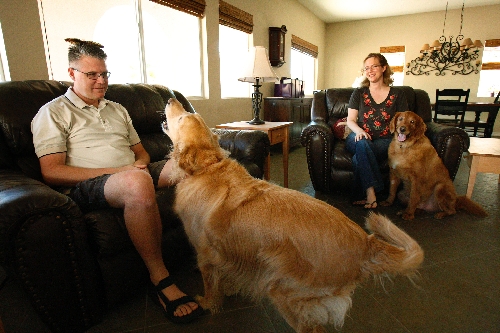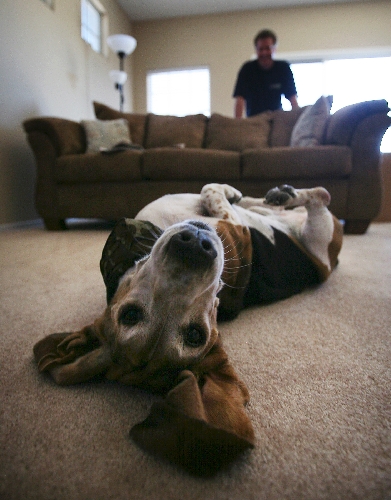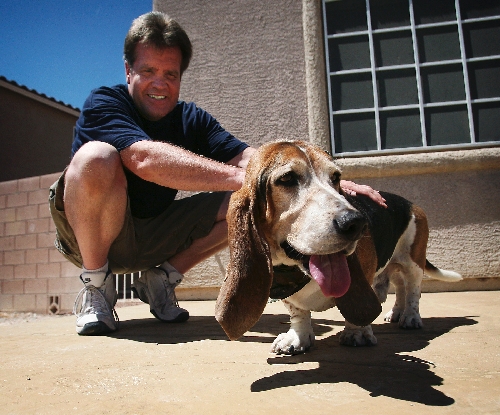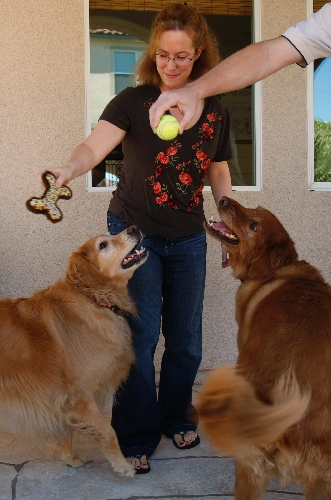 Scrawny rescue mutts are a problem in Las Vegas, but only because they're a stereotype keeping dog retailers and breeders in business while thousands of unwanted pooches get euthanized each year.
Not only is one of four valley shelter dogs a healthy purebred, according to the Nevada Society for the Prevention of Cruelty to Animals, but breed-specific rescue groups snatch as many as they can off death row in the hopes of placing them with genetically partial pet-seekers.
"I think people's perception is that a dog only needs rescuing because there's something wrong with it," says Las Vegas Bassett Rescue President Kathleen Delaney. "Not with the current financial situation in our city. Most of the dogs are in these situations through no fault of their own."
If Delaney's name rings familiar, it's because she's also a Clark County District Court judge. Photos of some of her favorite rescue hounds hang in her courtroom.
Las Vegas Basset Rescue is one of about 40 breed rescue groups accepting owner surrenders and regularly sweeping the valley kill shelters — Lied and Henderson — for potential adoptees. Currently, it has 25 basset hounds waiting to be placed.
Breed rescues — introduced to the valley about 12 years ago — also exist for dachshunds, St. Bernards, German shepherds, schnauzers, greyhounds, Great Danes, and many more. (Even vizslas have their own!)
"They're doing a great thing," says Nevada SPCA Executive Director Doug Duke. "They're serving as a safety net for that breed, and also as an information source. And anytime we can get animals out of the government shelters, that's a good thing."
Most breed rescues rely on volunteer caregivers such as Las Vegas resident Kevin Birney, who has fostered five dogs for Golden Retriever Rescue Southern Nevada since adopting 7-year-old Truman three years ago.
"We get to know the dogs, so the owners know what they're getting," says Birney, who works as an information technology consultant out of his home office.
Currently, Birney and his family have temporarily opened their house to Bower, a 6-year-old who came back to Golden Retriever Rescue Southern Nevada after being adopted out last year to a family with six kids. (Breed rescues typically offer to take back any dog they place, for an unlimited period.)
"The family just didn't have enough time for him," Birney explains, adding: "I think there's gonna be some pressure from my daughter and my wife to make Bower not a foster dog anymore — if you know what I mean."
Most Las Vegas breed rescues are run out of their chief executive's homes as nonprofit organizations that actually lose money — which is why the word about them isn't out there on a Pet Pros marketing level.
"Every single breed rescue is literally existing purely on the good will of the community, which has dried up quite a bit financially," Delaney says. "So we've got this perfect storm of a financial crisis, more dogs coming in, and no donations."
Breed rescues charge $300 or less for adoptions. That covers costs including food, spaying and neutering, and boarding (when no foster families are available). All require references and many will visit a potential owner's home before deciding if it's right for the new addition they have in mind.
Breed rescues can be found via the petfinders.com website. (Enter your preferred breed and ZIP code to produce a list of dogs and rescue phone numbers.) No policing body judges the quality of service or the animals they provide, so potential adopters are encouraged to ask around for referrals.
Still, according to Duke, any breed rescue group is preferable to a pet store or breeder — even a reputable breeder as opposed to the unknowledgeable backyard variety, since too many purebreds don't have homes right now.
"Encouraging more breeding is the last thing we can have in this community," Duke says.
Contact reporter Corey Levitan at clevitan@reviewjournal.com or 702-383-0456.