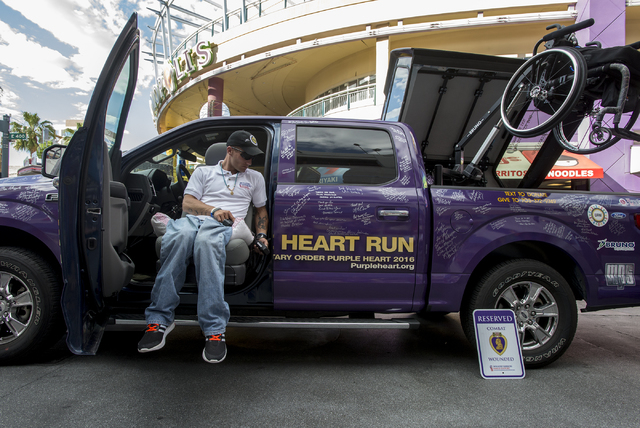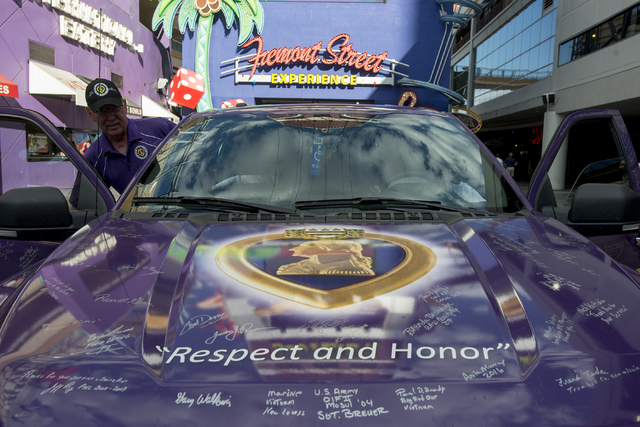 Marine Cpl. Tyler Huffman has a ride like no other.
A combat-wounded veteran, Huffman visited several locations in Southern Nevada as part of the "Purple Heart Run." Huffman is showing a mobility-equipped 2015 Ford F-150 Super Cab truck, designed to allow him to drive again.
Army Captain Joe Tidwell, who received his Purple Heart while fighting in Vietnam, is accompanying Huffman, who was wounded in Afghanistan.
The purpose of the Purple Heart Run is to bring awareness of the costs of freedom and recognize the brave sacrifices of American men and women, according to a news release.