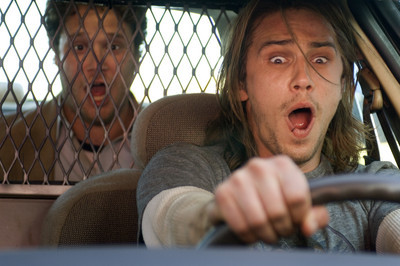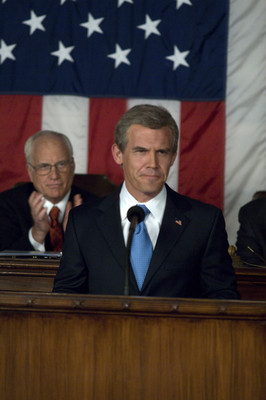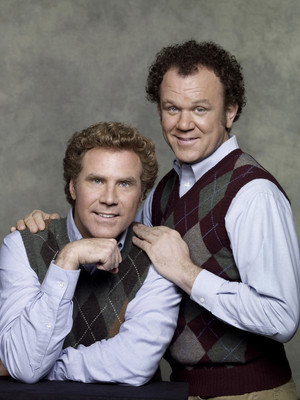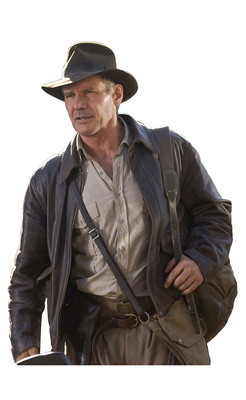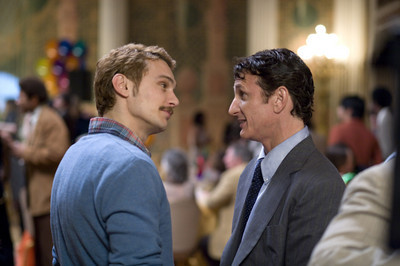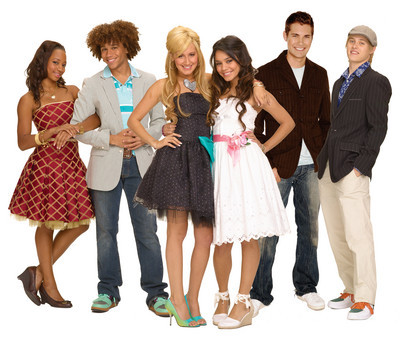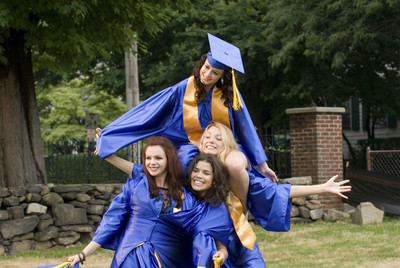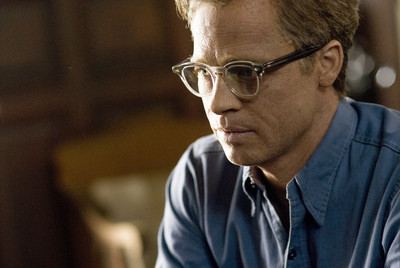 The Screen Actors Guild Awards show actors' opinions on the movies of the past year. The Oscars reflect the views of the Academy of Motion Picture Arts and Sciences. The Golden Globes are chosen by international journalists covering Hollywood.
You'll notice that teenagers lack clout in these groups.
This year's R-Jeneration team has decided to fill this obvious hole in the movie awards business. These R-Choice Awards were, after careful and thorough deliberation, selected by high school students to show their views and those of their peers. These awards accurately show the best, and the worst, of the 2008 movie season.
R-Jeneration is proud to present the R-Choice Awards.
MOST INTENSE STARE
If that creepy guy who stares at you in math class isn't strange enough to freak you out, Robert Pattinson's role as Edward Cullen in the highly anticipated vampire film "Twilight" receives our award for Most Intense Stare. Pattinson's character captured the heart of Bella Swan (and about every giddy teenage girl on the face of the planet) by looking deeply into her eyes with his brows furrowed, for what sometimes felt like 10 light-years, until he cut deep into her soul. Although the book's rendition of Edward's fateful first glance at Bella was rather romantic, Pattinson's version left us wondering if he was trying to re-create a scene from "Poltergeist," was having a seizure or thought Bella was so ugly he was going to … puke.
— JADE VAKILZADEH
CREEPIEST LOVE STORY
If you thought the age difference between Celine and her hubby was pushing it, well prepare to be shocked. Only in Hollywood could an elementary student fall in love with an 86-year-old man and it be requited. We give The Creepiest Love Story award to "The Curious Case of Benjamin Button," cleverly nicknamed "one for the ages."
— OLIVIA SCOTT
BEST MAKEOUT SCENE
Two of film's most memorable stoners took audiences to San Francisco and … made out? That's right. The blazed surfer from "Fast Times at Ridgemont High" and the drug dealer from "Pineapple Express" brought the bong "straight" to The Castro in their latest release "Milk" and earned themselves the award for the Best Makeout Scene. Sean Penn and James Franco were the last two guys anyone expected for an intimate onscreen kiss, but the two put Heath Ledger and Jake Gyllenhaal to shame.
— MACKENZIE WARNER
MOST UNREALISTIC HIGH SCHOOL MOVIE
And the winner is: "Disney's High School Musical 3: Senior Year." We're sure the little kids just loved singing and dancing around to Zac-nessa and the rest of their "groupies" but us older teenagers — who are actually in high school — simply can't comprehend that a handsome basketball player and a beautiful academic-driven girl could come together against all odds and end up with a happy ending by doing what they truly love: singing in the school musical. Today's teenagers also never will understand the purpose of seeing our high school basketball teams singing a song about trying to win the game and doing dance sequences when they're supposed to be doing other productive things such as, well, playing basketball.
— KIM DEGUZMAN
MOST WORN OUT JEANS
In "The Sisterhood of the Traveling Pants 2," a sisterhood was nowhere to be found. In the beginning of the movie, all of the girls are at separate colleges, and when it comes time for summer all of them are once again going their separate ways. Tibby, the flower child of the bunch, is at NYU filming a movie. When her boyfriend shows up there is a pregnancy scare, and at this point Lena, the artist who attends the Rhode Island School of Design, shows up for a few minutes to make sure her "sister" is OK. Finally at the end of the movie the girls are all joined together to go to Greece to find the jeans that Effie, Lena's sister, stole and lost on her trip there. Luckily for us, the jeans were nowhere to be found, symbolizing that all they need is each other. But by judging how close they are during the rest of the movie, their "sisterhood" is sure to fall apart, leaving this movie with the Most Worn Out Jeans Award.
— LAUREN RUVO
BEST GREEN ROBOT
The award for the Best Green Robot goes to "Wall-E," whose performance as an even more mechanical Al Gore touched hearts. Wall-E is the robot who has to clean up and recycle all the trash people left on Earth after abandoning their polluted planet for a spaceship. Of course, Earthlings being Earthlings, all the humans get fat while living in space and can't do anything for themselves without the help of technology. Looks like good times in the future.
— ALLISON COX
BEST DOOBIE MOVIE
The definition of a contact high, "Pineapple Express" (named after a rare brand of marijuana) wins our highest drug-related honor. Seth Rogen and James Franco portray the most lovable stoners since Sean Penn's Spicoli.
The movie is packed with more action than you'd expect but never forgets its role as a Blazed-out Blockbuster. Congratulations, "Pineapple Express," you wear those red eyes and dazed-out expression proudly.
— OLIVIA MAKINSON
BEST DRUNK DIALING
It seems like conservative presidents have something to prove. If you saw "W.," directed by Oliver Stone, you know that George W. Bush was portrayed as wanting to prove to everyone that he wasn't worthless. The same for Richard Nixon in "Frost/Nixon." Nixon revealed that he certainly felt inferior and sensed David Frost's own feelings of inadequacy. But when you're filming an interview and trying to evade questions whose answers could tarnish your reputation — don't drink and dial. You may reveal more than you want.
— ADAM KHALIL
THAT'S ALL FOLKS
Even if you saw only the trailer for Adam McKay's "Step Brothers," you can go ahead and check it off your movie list. The comedy receives the That's All Folks award after placing all the punch lines in the previews, making the other hour and a half completely pointless. The film features Will Ferrell and John C. Reilly acting like, well, themselves. Needless to say, if you've seen any movie with the "frat pack," you've seen them all.
— CAIT BELCHER
HOTTEST FOSSIL
Skillfully escaping danger, dramatically saving the lives of innocent people, and abnormally discovering extraterrestrial beings, all while modeling his toned, cut abs. Is it Shia LaBeouf? Nope! It's Harrison Ford, continuing to capture the lustful eyes of females ranging in age from 9 to 90 and scoring the Hottest Fossil award for his alluring performance in "Indiana Jones and the Kingdom of the Crystal Skull." Even with an obscure ending — an ancient spaceship taking off from Earth — 66-year-old Ford stylishly pulls off the swagger of a hottie, causing girls everywhere to merely hope to be abducted by an alien.
— LINDSEY RILEY
R-Jeneration