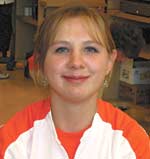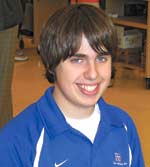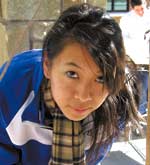 Rosemary Peters interviewed students at Bishop Gorman High School.
TAYLOR BELLINGHAUSEN, senior
"A couple of my friends and I filled my other friend's car with the creature he hates most in the world: crickets. We also made his windows foggy, so he couldn't see into the car. When he opened the door, the crickets poured out at him."
CHANELLE CARSON, freshman
"I attack my friends with plastic bugs all of the time. One time I put some in one of my friends' backpack and she totally freaked out."
JACOB ALISHIN, freshman
"I have a snake, and my mom and my dad buy the mice that I feed to him. One day, I let one loose to freak out my family, but nobody saw it until it ended up crawling on my mom's face while she was sleeping."
JEREMY BICE, senior
"I put some IcyHot all over my friend's deodorant, and when he rubbed it under his armpits, he freaked out and ran all over the place shaking his arms."
BECKA NGUYEN, senior
"My friends always joke with me about being Asian, and they say that I eat dogs. On April Fools' Day, I brought some chicken to school and some of my friends ate some. I decided to tell them it was dog, and one girl actually believed me and threw up."
ROBERT MITCHELL, freshman
"I stole a positive pregnancy test from my friend's mom, and I tricked my mom into believing I was pregnant. She was so confused."
R-Jeneration