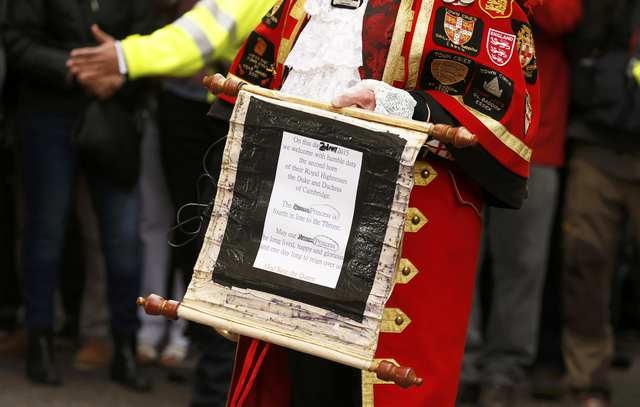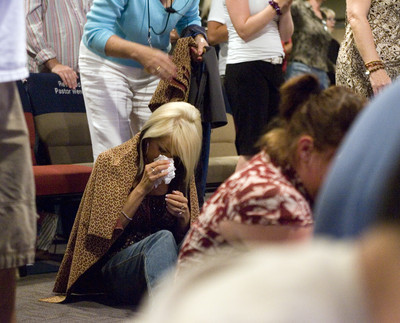 Annie Lobert glances across the circular bar of an upscale Strip casino and sees a young woman wearing the sort of attire — flashy, sexy, sparse — young girls wear on Saturday nights in the hours before nightclubs open.
Lobert walks over to the girl and strikes up a conversation. The young woman seems wary at first, and surprised. But 10 minutes later, she and Lobert are talking as though they've been BFFs since grade school.
When Lobert returns to her seat, it's with the girl's phone number and plans to call her the next day.
While no one who saw the exchange would think anything of it, Lobert had, quickly and correctly, pegged the young woman as a call girl. And that conversation she struck up? Just Lobert practicing her ministry.
Lobert, a striking blonde with a sweet disposition wrapped around a fearless determination, is founder of Hookers for Jesus, a nonprofit organization that ministers to prostitutes, sex workers, porn actors and anybody else who sells his or her body for a living.
Not all that long ago, she was the one sitting across the bar.
Lobert is relentless in serving her flock-that-doesn't-know-it-yet. She walks the streets of Las Vegas to find and talk to working girls. She's the fly in the ointment at adult video conventions. She tells her story — graphic, heartbreaking and, ultimately, redemptive — on national Christian radio and TV talk shows. Through her Web site — www.hookersforjesus.net — she finds, prays with and ministers to prostitutes, pimps and anybody else who wants to leave whatever game they're playing.
Lobert's is an unusual ministry, and not just because Hookers for Jesus targets those whom even Christians can be loathe to embrace. Rather, it's just incongruous that it's all the product of Lobert's firsthand experience.
"There's a purity about her," says the Rev. Benny Perez, pastor of The Church at South Las Vegas, Lobert's home church.
When hearing her story, he adds, "it's just like, 'Did you really come out of this?' "
Lobert was born in Minnesota. She asks that, out of respect for her family, details about her early years remain vague. She spent her teen years in Wisconsin and admits she was a rebellious kid.
"My dad was in the military, and that's one reason why I rebelled," Lobert says. "We had a very strict upbringing."
Lobert grew up in a denomination that she describes as "very strict and legalistic.
"I knew God was watching me, but I always, for some reason, thought he was mad at me. He's like the guy with the hammer who's going to smash me," Lobert says. "When you have that mentality of God, you can't even understand who God is. You're afraid to approach him or to pray."
When she was 18, Lobert moved to Minneapolis with aspirations of a career in the music industry. She worked during the day, club-hopped at night and, at the gym one day, fell hard for a guy.
"I was so in love with him," Lobert says. "I thought that if we gave everything to a person they'd totally embrace us and they'd love us forever. That was my teaching because of the media. The media and the movies teach you your knight never leaves you."
And, Lobert says, he was "the man I sold myself over."
When her boyfriend, who was in the Air Force, was transferred to California, Lobert, searching for a way to raise air fare to visit him, took a friend up on her offer to visit Hawaii. There, during a brief vacation, Lobert learned how to sell her body.
"It was exciting," Lobert admits. "I thought: 'Oh my gosh. I've hit a gold mine. I've figured out how to sell my body. Wow, if I ever get in a pinch, I could do this.' I woke up with this whole new thought process."
Nor did Lobert feel any religious qualms about it. "I thought that God knew I was a good person and that he'd understand," she says. "When you're tempted that strongly into money and glamour, your mind will (concoct) anything to make you agree with it."
Besides, Lobert further rationalized, she was only doing it for her boyfriend. "Honestly, when I first started doing this lifestyle, being in it, I thought that all my money was going to a good cause and that I'd retire one day," she says.
Back home, Lobert quit her office job and signed on with an escort service. At first, "I was lucky," she says. "Nobody had abused or mistreated me on a call."
In 1987, when she was almost 20, Lobert moved to Las Vegas, figuring the money would be better here. In 1988, she was arrested in a hotel room setup. One of the arresting officers was former Sheriff Bill Young, then head of the police department's vice section.
"I knew her when she was really in the depths of it," Young says. "She's still a very beautiful woman, but when she first came to Vegas she was one of those working girls who could make untold money. She absolutely stopped traffic. But, unfortunately, like a lot of them, they get hooked up with these pimps who kind of take over their lives."
Sitting in jail, "I started crying," Lobert recalls. "It finally hit me that I was arrested for prostitution."
The shock wasn't enough to scare her straight, though. Lobert estimates that, during the next few years, she was arrested between 20 and 25 times for assorted offenses, including solicitation.
But as her career as a call girl progressed, her life took a decided downward spiral. Lobert said she was beaten and raped by clients, and once was kidnapped, thrown into a car trunk, driven into the desert and threatened with death. In 1995, she was diagnosed with Hodgkins lymphoma and underwent two years' worth of radiation and chemotherapy treatments.
"Trust me, watching your hair fall out while you're getting to work selling your body is not a pretty sight," Lobert says. "I was devastated."
Then came an addiction to the painkillers she took during chemotherapy. And, Lobert says: "I started seeing things in a different light. I started just hating what I was doing."
Lobert had flirted with God before. She'd repeatedly vow to quit prostitution, "but when I got back out there, push came to shove and I started working again. I told myself the same lie: I'd work to make enough money to get out of it."
In 1998, she did leave the business. Lobert kicked her addiction and started an automotive repair business with her then-partner. But when the business began to fail, Lobert fell back into using cocaine and painkillers.
"I had two whammies," she says. "One was, I didn't make it in the prostitution world. Another whammy was, I didn't even make it in the corporate world. So what good am I?"
One day, Lobert overdosed on cocaine and had a heart attack. Convinced she was going to die, Lobert called to Jesus. She remembers a feeling of peace coming over her, as though God was so close that his face was inches away from hers.
"I completely — finally — surrendered," she says.
She read the Bible and watched Christian TV. Lobert says she came to the realization that God wanted her to tell prostitutes, pimps and others in the sex industry of his love for them.
Now, through Hookers for Jesus, Lobert ministers to others who are where she was not very long ago. The name is both cute — the group's logo features a fish being caught by a hook made out of the letter "H" — and apt: The fish symbol was a means by which early Christians identified themselves to one another and, Lobert notes, Jesus "says we are fishers of souls, fishers of men and women."
"I don't care if you're a prostitute, a pimp, a stripper, a porn star or if you're just a regular person or a woman who's been sexually abused, or a man who's been sexually abused, or anyone who's been rejected in their life," Lobert says. "The message is the same across the board, because it's a message of redemption and love."
One woman who had been, as she puts it, "in the game" for six years met Lobert last fall through the group's Web site.
The woman has a 2-year-old child and, she says, "no amount of money I would ever make doing (prostitution) would be worth it to me if my daughter came to me when she got older and said: 'You did it when you were younger. It must be all right.' "
The woman was, at first, "very skeptical" of Lobert and her ministry, figuring Lobert would be "this churchy girl telling me what I was doing was wrong."
Still, the woman met Lobert at a casino and found that she "doesn't come across as being a goody two-shoes Christian girl."
"We prayed right there in the middle of the casino," the woman recalls, "and I never went back."
Now, the woman attends church twice a week, reads the Bible, has gotten "a regular job," and vows that she'll "never go back."
"I love Annie," she says.
On the street, Lobert is fearless and has no hesitation about approaching prostitutes, and even their pimps, to share her message.
"I've lectured her in recent years about being careful out there," says Young. "Pimps don't particularly care for what she's doing."
Walking along the Strip — she and a friend cruise the famed boulevard nearly every weekend looking for escorts and call girls to talk with — Lobert is an eye-catching sight, maybe because of the spangly "Hookers for Jesus" logo on the top she wears, maybe just because she's the one wearing it. Either way, Lobert has a way of winning over passers-by.
Lobert's MO is merely to introduce herself and then talk. While her message is avowedly Christian, she doesn't force-feed religion. In fact, she says, many of those who contact her in person, by phone or through her Web site are simply looking for a way to leave the business.
"Most of the women, and even the pimps, they don't know how to get out of that lifestyle," she explains. "There's no formula to follow."
Lobert concedes that not all Christians are comfortable with either her own past or her current ministry. "It's definitely a step of faith I took to even do this ministry, because I know not everyone's going to agree with me," she says.
But, Lobert adds, smiling, "every minute I spend talking to a girl over the phone, over the Internet, in person, in church is worth its weight in gold to me."
Contact reporter John Przybys at jprzybys@reviewjournal.com or (702) 383-0280.